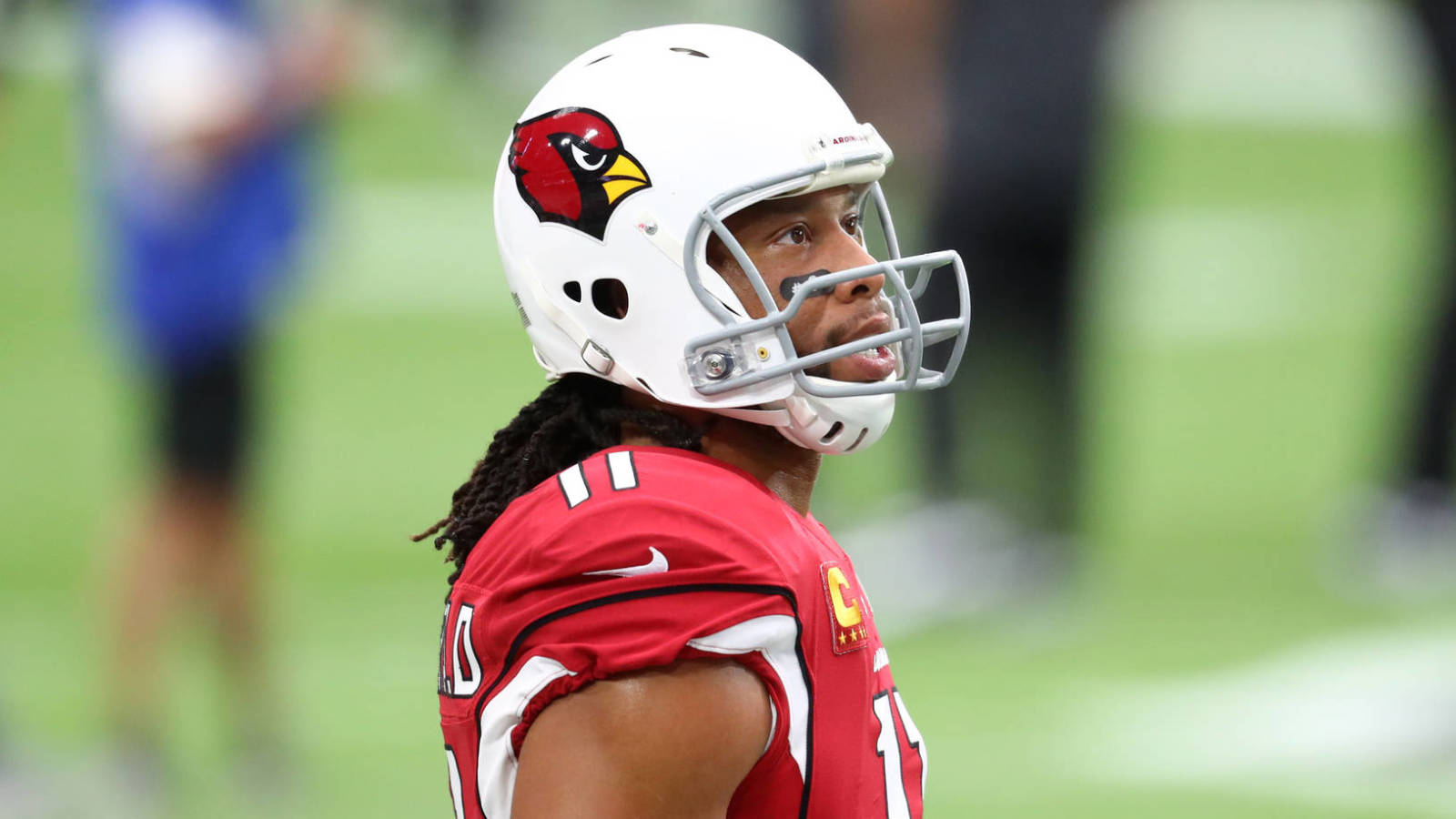 Eleven-time Pro Bowl wide receiver and free agent Larry Fitzgerald sounds like a man who is willing to watch the NFL from home through the end of summer. 
Whether or not he'll feel that same way once the regular season begins remains unknown. 
"I just don't have the urge to play right now," Fitzgerald explained Friday during his SiriusXM show, according to Charean Williams of Pro Football Talk. "I don't know how I'll feel in September, October, November moving forward, but I just, today, I just don't have the urge, and I think I have to be respectful of that. Football is not one of those games you want to walk out there and play and not be fully engaged and ready to prepare and do the things necessary that you need to do."
Larry Fitzgerald Sr. teased last week via Twitter his son could return to the Arizona Cardinals for one more season in pursuit of the Super Bowl ring that's eluded him throughout his career, and Cardinals head coach Kliff Kingsbury and general manager Steve Keim have publicly said Arizona has a spot for the future Hall of Famer who turns 38 years old at the end of the month if he chooses to play this fall. 
Receivers and other offensive weapons will eventually go down to injuries, so Fitzgerald theoretically can wait until even the halfway point of the upcoming campaign before announcing his intentions. It's no secret he's friendly with seven-time champion quarterback Tom Brady, and the Tampa Bay Buccaneers may come calling for Fitzgerald's services if they find they need one more pass-catcher as they attempt to successfully defend their title.
Fitzgerald notched 54 receptions for 409 yards and one touchdown in 13 games last season.