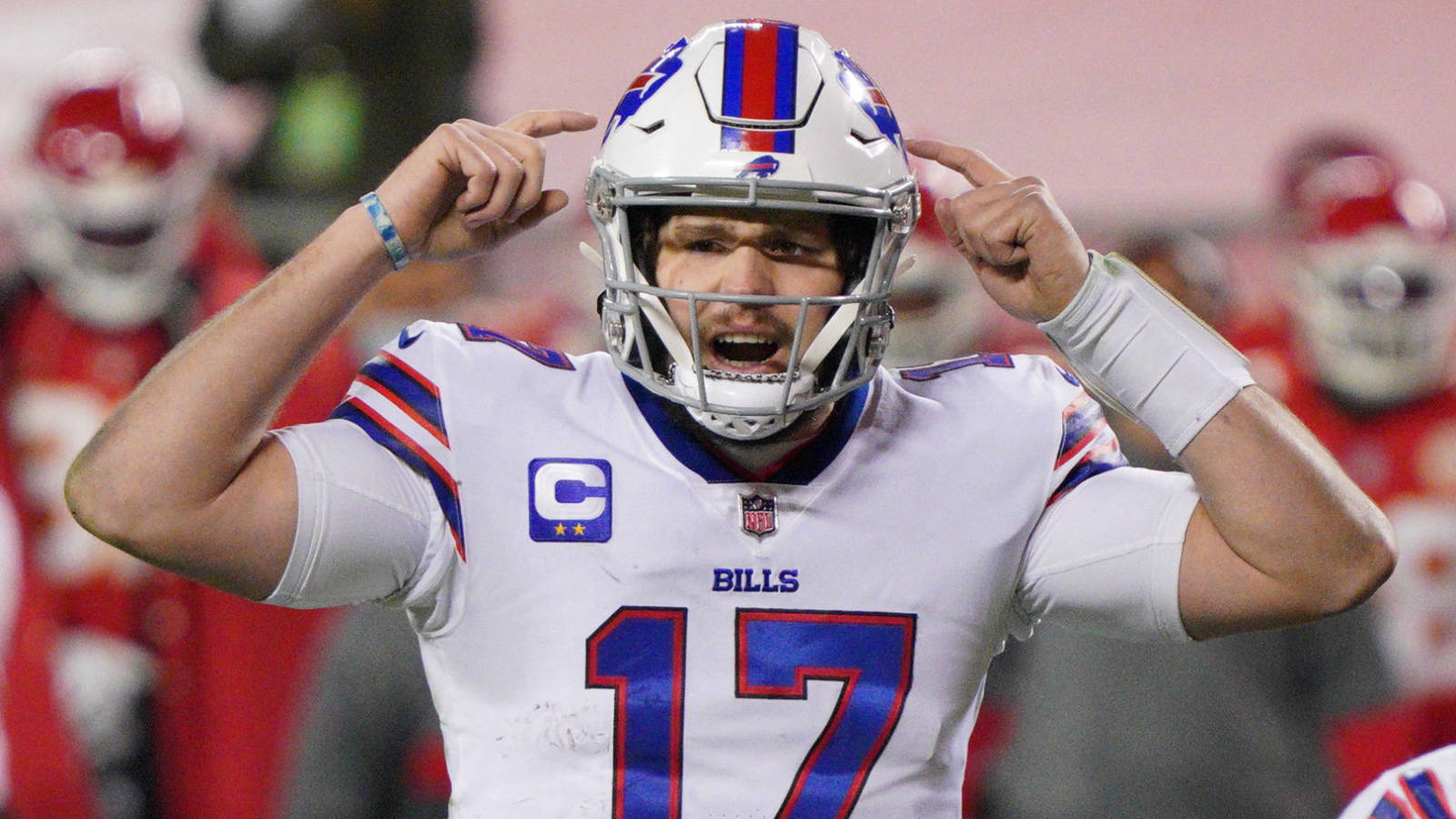 Entering the 2019 season as a starter, Allen was named a team captain. In the first game of the year, Allen proved his leadership skills, leading the Bills back from down 16-0 to victory over Darnold and the Jets.
Throughout the year, Allen's competitive spirit continued to shine, leading the NFL with four fourth-quarter comebacks and five game-winning drives. With that, he led the Bills to a 10-6 regular-season record, clinching a playoff berth for the first time in his career.
In just over 15 games as a starter, Allen improved his completion percentage by six points from his rookie season. He also went from having a 10:12 TD-to-INT ratio to 20:9. His QB rating went from 67.9 to 85.3 ,and his bad throw rate went from being over a quarter of his throws at 25.7% down to 20.3%. 
All in all, there were a lot of things to be excited about heading into his third year, which a lot of football minds say is a crucial time for a QB's development. The Bills' front office knew they had a special talent on their hands; they just needed to supply him with the tools. 
While the world didn't know it yet, Bills GM Brandon Beane entered the offseason with the hopes of adding a big-play receiver for his budding star. As much of a surprise as it was, trading for Stefon Diggs was the perfect move to further the growth of Buffalo's new franchise QB.
Buffalo's receiving corps was lackluster before Diggs
To be fair to Allen, the receiving corps before adding Diggs was never really great. When he was a rookie, the top targets for the Bills consisted of Zay Jones, Robert Foster and Kelvin Benjamin — all of whom have yet to have better years than when Allen was tossing them the ball. 
Logan Thomas was also on the roster, but his skills were still very raw after converting from QB to tight end just two years prior. 
Before the 2019 season, Beane signed a couple of veteran wideouts to boost what was a lackluster group. Leading the pack, WR John Brown signed a three-year, $27 million deal. Paired with Allen, Brown had nearly a career year, topping 1,000 yards as Buffalo's leading receiver. 
The Bills also signed Cole Beasley to a four-year $29 million contract. Becoming a full-time starter for the first time in his career, Beasley thrived, catching more than 100 passes. Despite the additions, the Bills still didn't have their No. 1 receiver. Trading for Diggs changed that in an instant.
Suddenly the Bills had their two outside receivers in Diggs and Brown, who can also win inside, and an ideal slot receiver in Beasley. Plus they drafted talented Gabriel Davis in the fourth round, and he looks like a future starter. Especially now that Brown has signed with the Raiders since being released.
Fully armed with an uber-talented cast of receivers, Allen shocked the NFL by improving leaps and bounds over previous years. If the league handed out an award for Most Improved Player, Allen would have won in a landslide.
Allen becomes a top-five QB with Diggs' help