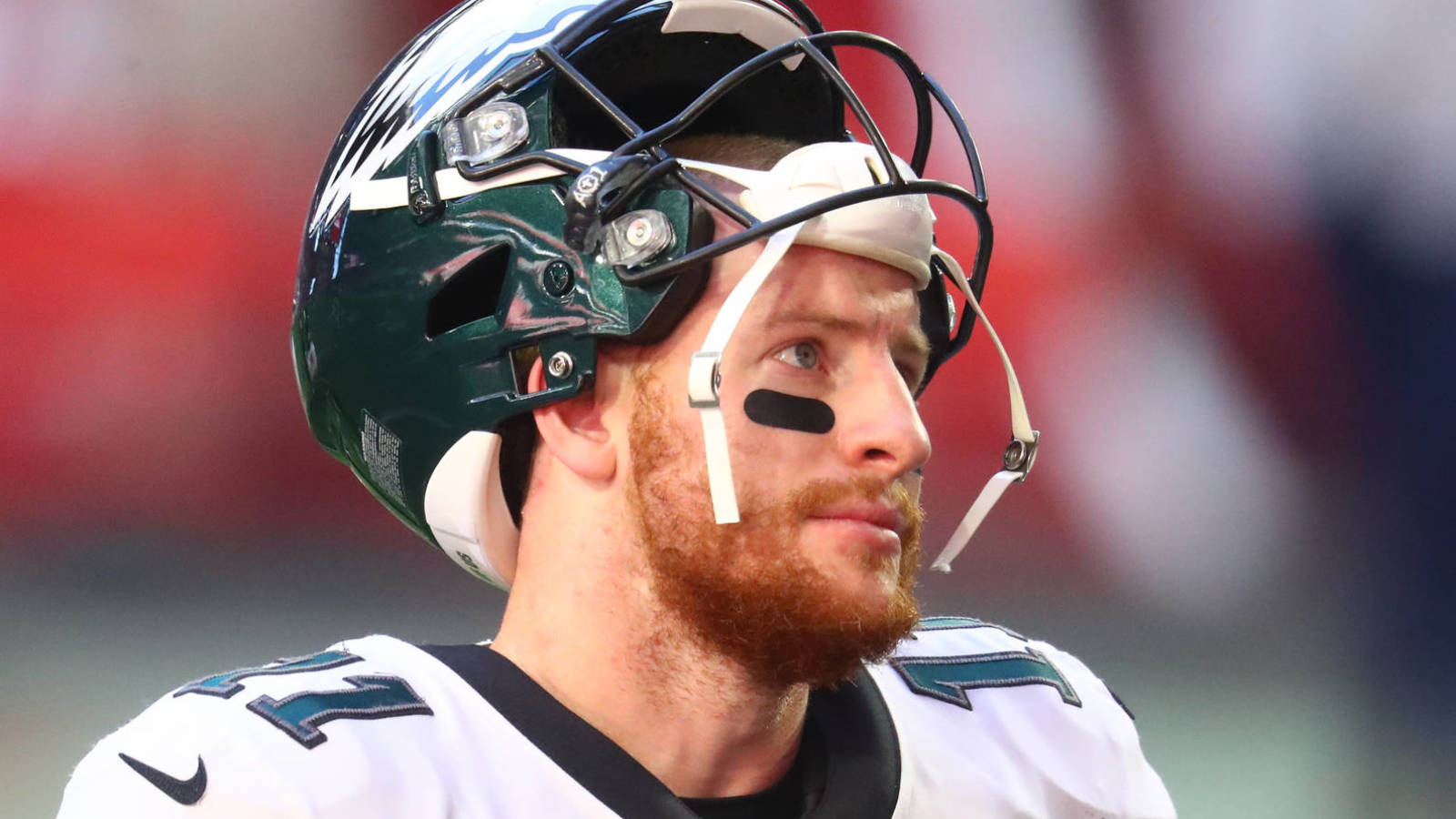 The Philadelphia Eagles unofficially kicked off the beginning of the end of their Carson Wentz era when they used a second-round pick on quarterback Jalen Hurts in the 2020 NFL Draft. Wentz reportedly requested a trade early this offseason, and the Eagles acquiesced by sending him to the Indianapolis Colts, where he reunited with Indianapolis head coach Frank Reich and offensive assistant Press Taylor, who both worked with Wentz in Philadelphia. 
Reich, Wentz's former offensive coordinator with the Eagles, explained on "The Rich Eisen Show" that Philadelphia drafting Hurts last year did not cause his current QB1 to lose all confidence. 
"I don't think that's the case. That's how I feel about it," Reich said, per Nick Shook of the NFL's website. "That's my opinion, that I don't think the drafting of another player sent Carson in a tailspin.
"I think it's complicated. I think it was a lot of different dynamics. When you win or lose in this league, everybody should share in the success and everybody should share in the blame. It usually doesn't work that way. The quarterback, head coach, whoever, GMs tend to be the focal point. So Carson took his share of being the focal point of the blame, and that's part of the process of being a quarterback in this league. And you've got to be a big boy and you've got to be able to take it."
Reich added: "Now is an opportunity to hit the reset button." 
Wentz certainly needs a fresh start, as he finished the 2020 season 34th out of 35 eligible quarterbacks with a 72.8 passer rating and 28th out of 33 signal-callers with a total QBR of 49.6, per ESPN stats.