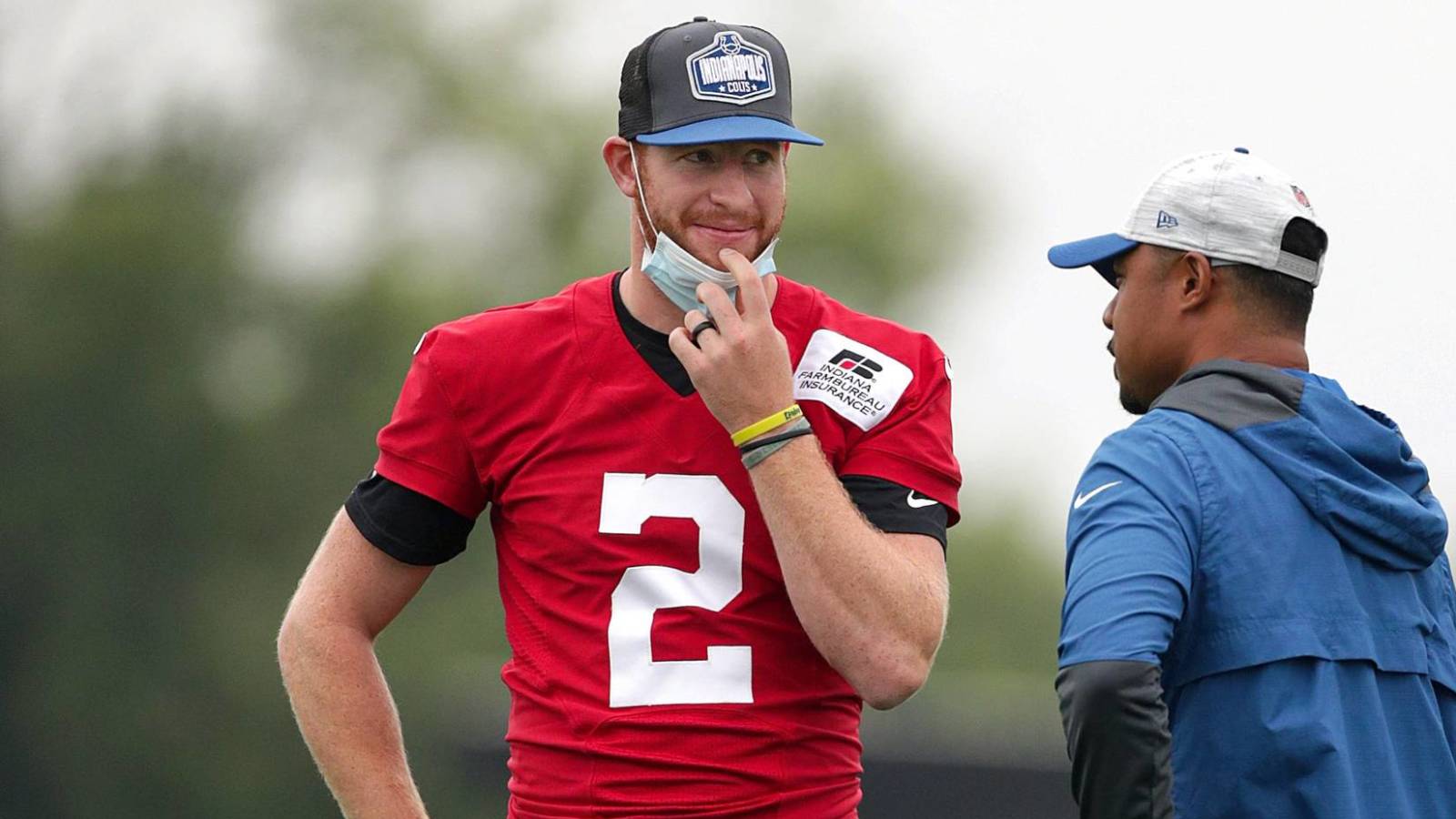 Indianapolis Colts backup quarterback and 2020 fourth-round draft pick Jacob Eason has impressed individuals such as four-time Pro Bowl wide receiver T.Y. Hilton serving as his team's temporary starter while Carson Wentz continues to recover from foot surgery. 
According to JJ Stankevitz of the Colts website, head coach Frank Reich told reporters Wednesday there's still no timetable for Wentz's return to practice sessions even though the 28-year-old can now participate in walkthroughs. 
"He's getting very antsy. Very antsy," Reich said of his QB1. "He's wanting to push the envelope, as I would expect. But he's gotta be patient and just stay focused on the mental side of it right now and we gotta let things take their course. But at the same time, there's a time to push things and we'll keep doing that as it's appropriate."
Reich added the Colts won't "push" Wentz "too soon, too fast," which echoes comments franchise owner Jim Irsay made last week. 
"I told him, 'I want you at 100 percent,'" Irsay said of Wentz at that time. "We want to see him healthy in two months, in two years, four years." 
As of Wednesday, Reich and company plan to start 2021 sixth-round draft selection Sam Ehlinger at quarterback over Eason for Saturday's exhibition matchup at the Minnesota Vikings. Indianapolis opens the regular season versus the Seattle Seahawks on Sept. 12.