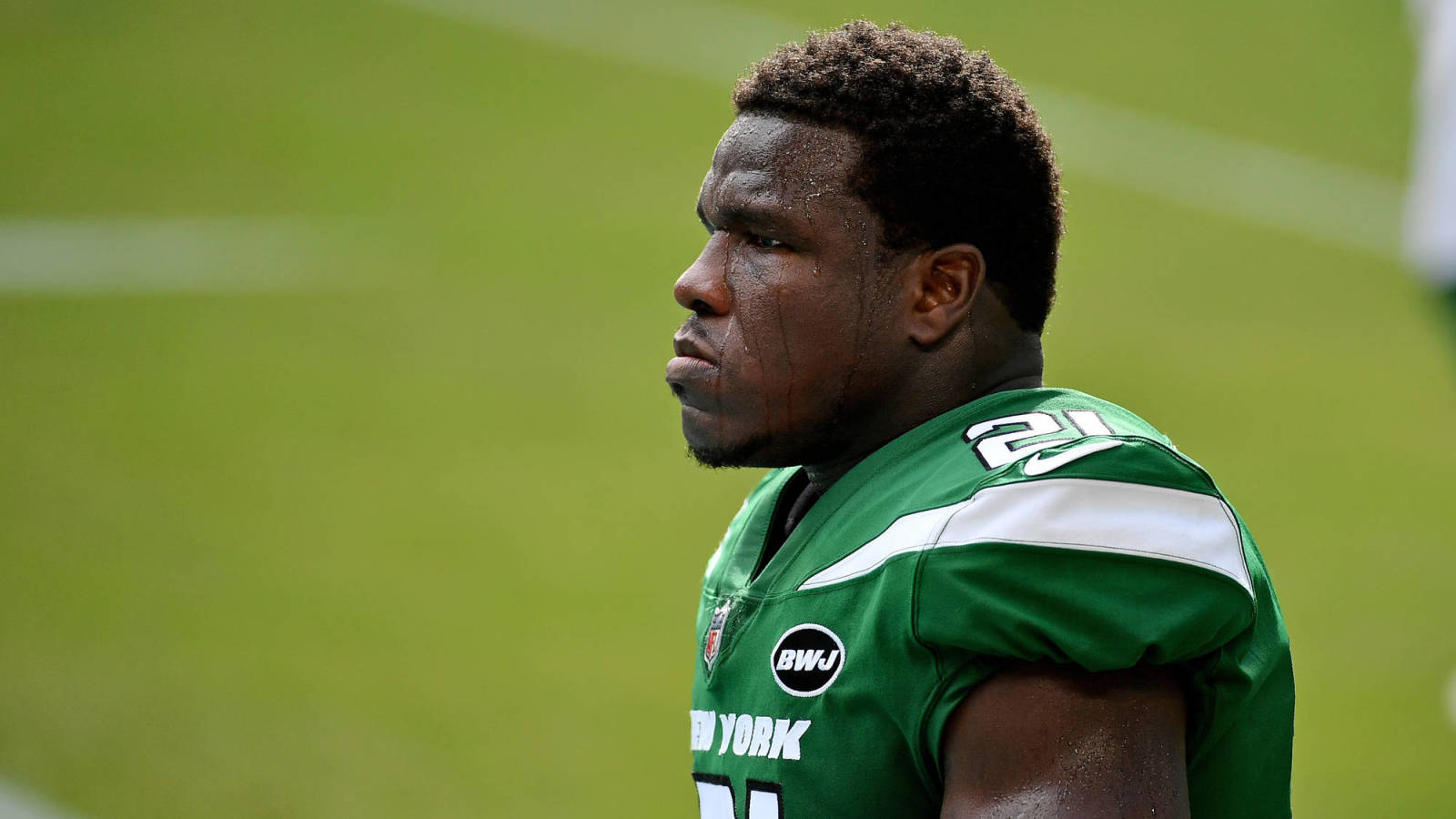 Walter Payton. Emmitt Smith. Frank Gore. 
These are the only members of the 16,000 rushing yard club in NFL history. Gore reached the mark after rushing for 48 yards in a New York Jets' 23-16 win over the Cleveland Browns on Sunday. 
Gore's career is likely coming to a close as he's set to turn 38 in May, but he's still having a solid career in green. This season, he has 187 carries for 653 yards and two touchdowns. 
The five-time Pro Bowler has 3,735 carries for 16,000 yards and 81 touchdowns in 16 seasons in the NFL. He spent 10 years with the San Francisco 49ers before joining the Indianapolis Colts for three years. He also has spent time with the Miami Dolphins and Buffalo Bills. 
Payton, who is a Hall of Famer, carried the ball 3,838 times for 16,726 yards and 110 touchdowns. Smith, who also is in the Hall of Fame, had 4,409 carries for 18,355 yards and 164 touchdowns. 
Erin Walsh is a Boston sports fan through and through. Although many think Boston sports fans are insufferable, Erin tries to see things from a neutral perspective. Her passion is hockey, and she believes defense wins championships. In addition to covering sports for Yardbarker, she covers Boston sports for NBC Sports Boston. Follow her on Twitter @ewalsh90