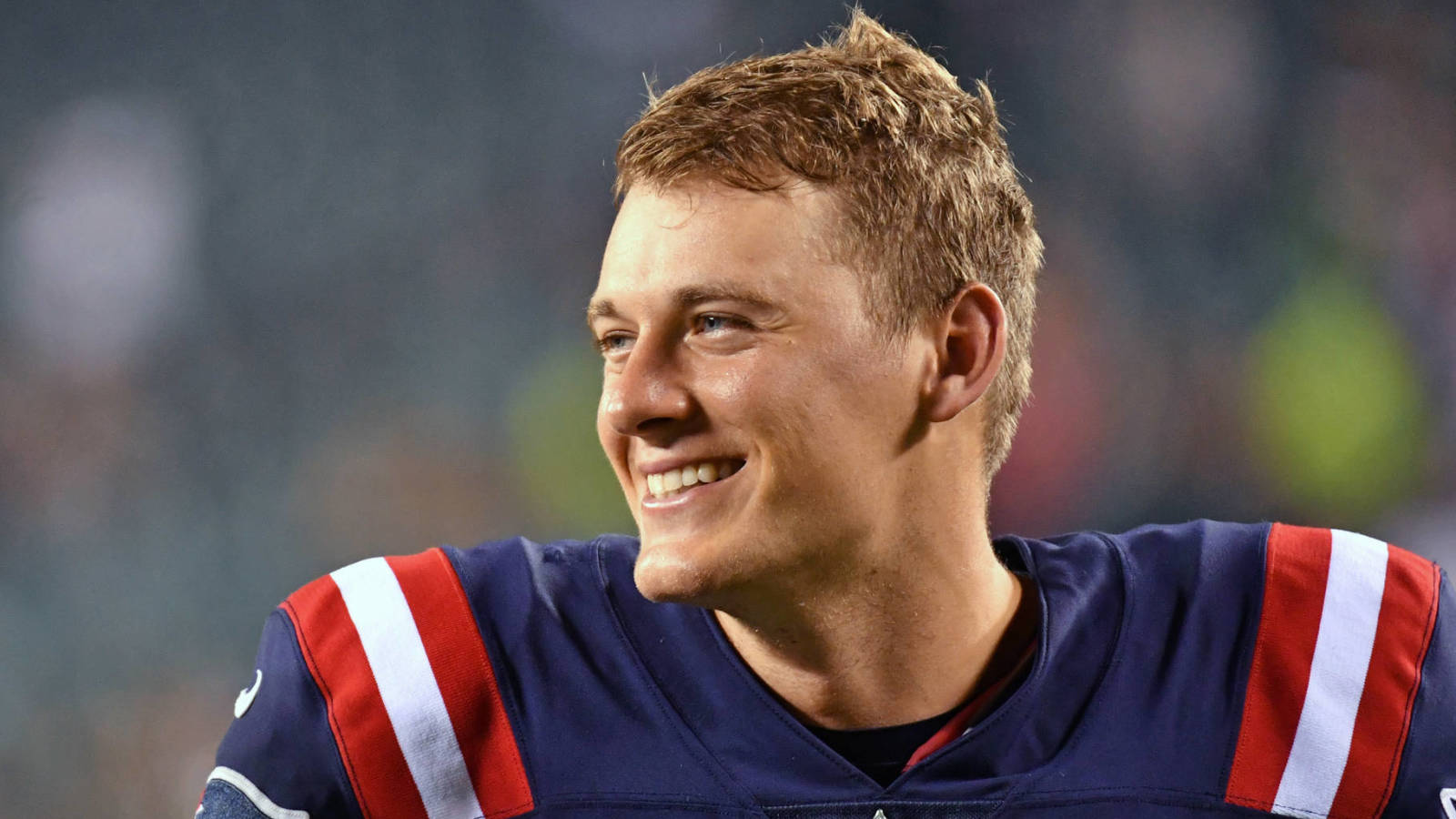 It appears former New Orleans Saints quarterback Drew Brees is a big fan of Mac Jones. 
During an NBC Sports conference call earlier this week, Brees raved about the New England Patriots rookie, even calling him the "steal" of the 2021 NFL Draft, according to WEEI's Ryan Hanable.
"So as I was watching the draft, the minute the Patriots took Mac Jones at 15th, I said, that's the steal of the draft," Brees said. "It's probably the guy who is most ready to play NFL quarterback right now, of all the guys who were taken before. His level of execution last year at Alabama, and I know we can sit here and argue he's got the best players on the field on his side, on both sides of the ball, but in watching the National Championship game, that's where it became very evident to me."

Brees continued: "This guy's level of execution, his understanding of offensive football, his timing, his rhythm, his ability not only to make the routine throws, but to make throws that you're going to need to make at the next level in order to win games and take care of the football the way he did, I felt like he was the most NFL ready. For all those reasons, I think Mac Jones is going to have the most success of any rookie quarterback, not just this year but probably for the next few years."
The Patriots recently released veteran Cam Newton, making Jones the team's starting quarterback. The 23-year-old had an impressive training camp, finishing the preseason 36-of-52 for 389 yards, one touchdown and no interceptions. 
Offensive coordinator Josh McDaniels said shortly after Newton's release that the Patriots were comfortable naming Jones the starter because of his improvement and his command of the offense. Patriots wide receiver Kendrick Bourne later added that Jones is "more ready" to be a starter at the NFL level "than anybody really knows."
Jones was the fifth quarterback taken in the first round of this year's draft behind Trevor Lawrence, Zach Wilson, Trey Lance and Justin Fields. Lawrence (Jacksonville Jaguars) and Zach Wilson (New York Jets) are starting for their respective clubs, but Lance (San Francisco 49ers) and Fields (Chicago Bears) are slated to begin the 2021 campaign as backups. 
According to Odds Shark, Jones has the best chance to be named Offensive Rookie of the Year at +250. Only time will tell if Brees' assessment of the Alabama product comes true.