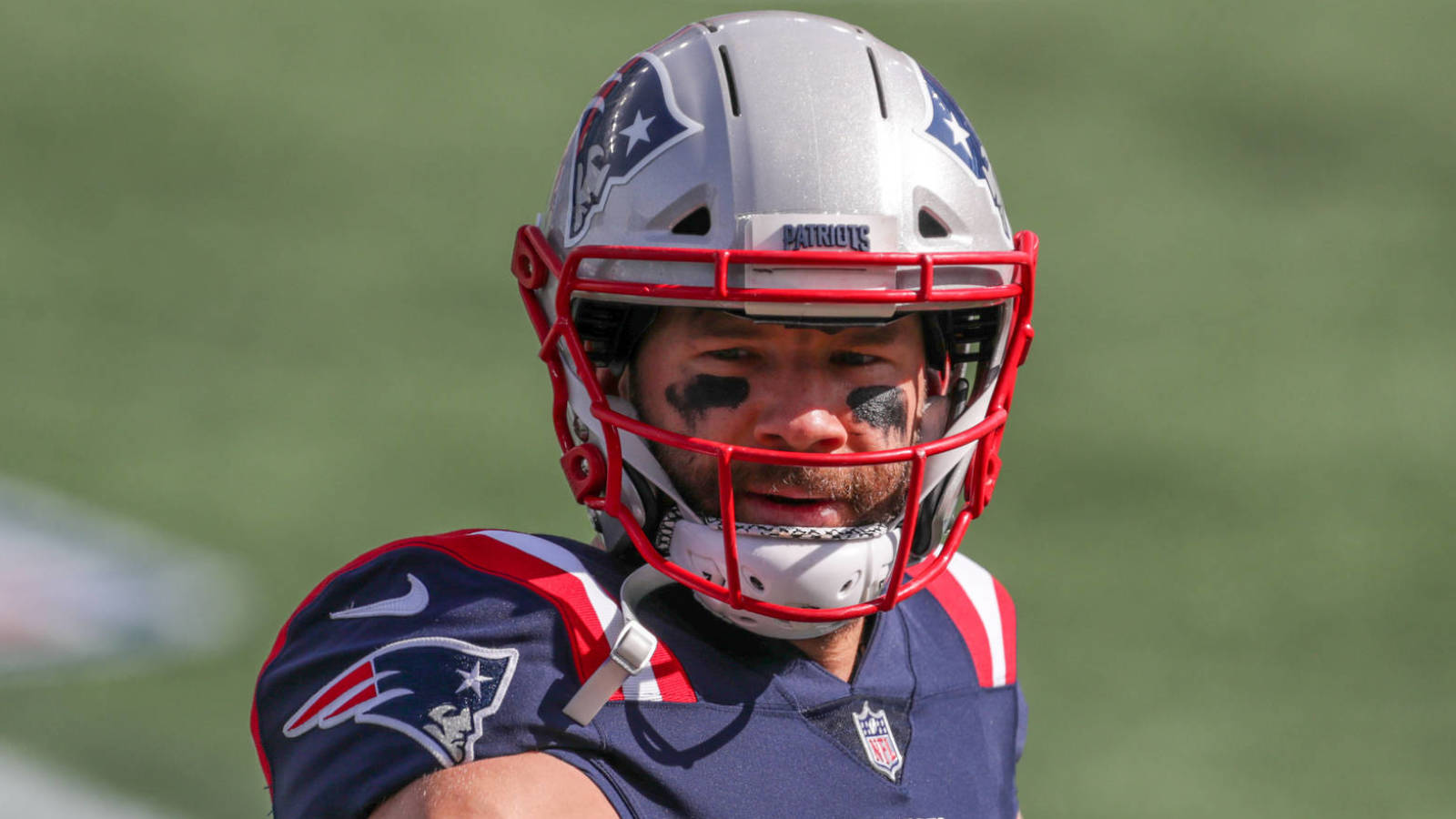 Julian Edelman has found a new job. 
The former New England Patriots wide receiver will be joining the cast of "Inside the NFL," the highlights show that will move to Paramount+ beginning in September. 
Edelman also announced that his production company, Coast Productions, has reached an agreement with ViacomCBS to produce films and TV programs. In 2019, he produced a documentary about his own career titled "100% Julian Edelman." 
The 34-year-old recently announced his retirement from the NFL after 11 seasons and three Super Bowl titles with the Patriots. Edelman finished his career with 620 receptions for 6,822 yards and 36 touchdowns. He also had 58 rushes for 413 yards and 177 punt returns for 1,986 yards and four touchdowns.
His playoff numbers are more impressive. Only Jerry Rice ranks ahead of him in postseason receptions and receiving yards. Edelman caught 118 passes for 1,442 yards, while Rice had 151 catches for 2,245 yards. 
The native of California appears to be enjoying retirement thus far. During a recent appearance on Barstool Sports' "Pardon My Take" podcast, Edelman revealed he had no problem retiring from the NFL because he "enjoyed" the time that he spent in the league. 
"I'm not gonna go out there and try to play… where you look like a bobblehead out there, like a 36-year-old old guy lacing up the knee brace, the back brace," Edelman said, as transcribed by WEEI. "I don't want to have that. I don't want to look like that, I respect the game too much, it's been too good to me. So it's one of those things where if I can't go out there and be the player that I know I am in this league and that I've been for a consistent period of time, you know, I have no problem walking away because I enjoyed the time that I did have in this league."