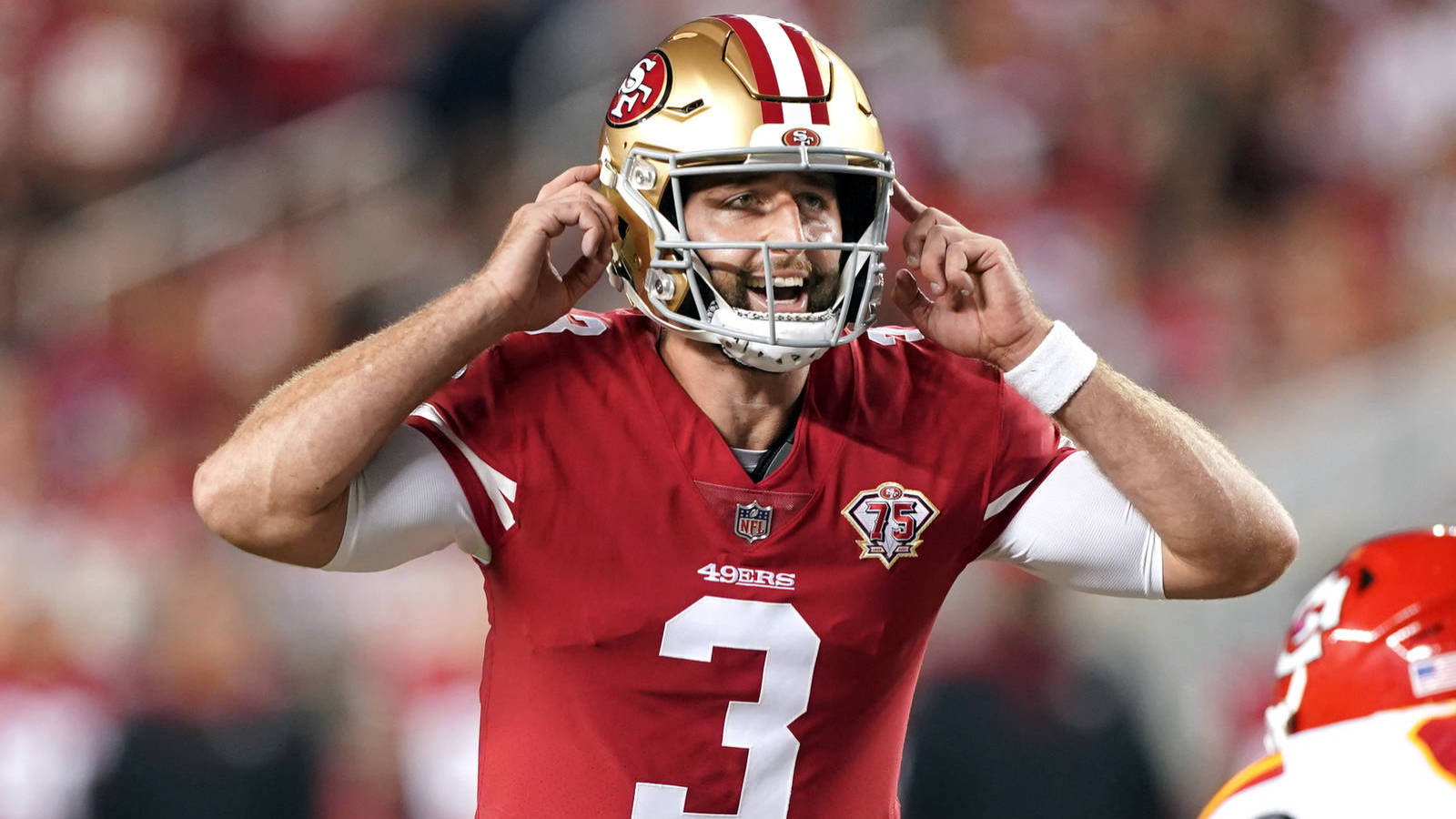 Multiple sources confirmed on Tuesday morning that the Atlanta Falcons signed quarterback Josh Rosen. After his season seemed to come to a screeching halt, the former first-round pick out of UCLA will now compete to be the backup to Matt Ryan.
Rosen, 24, has yet to find a long-term home in the NFL. He's been part of a whopping five different teams since being drafted 10th overall by the Arizona Cardinals in 2018. He most recently joined the 49ers in training camp but was released last week. 
His availability came at a perfect time for the Falcons, though, with A.J. McCarron suffering a season-ending knee injury last weekend. With just one more preseason tune-up left ahead of Week 1, Rosen will compete with rookie Feleipe Franks for the coveted position of QB2 in addition to learning a whole new playbook.
Whether Rosen will see any action in Atlanta's preseason finale against the Browns is still undecided. Many of the Falcons' starters, including Ryan, have yet to play since camp opened, and throwing Rosen into the fire wouldn't exactly benefit anyone.
"I just think it's unfair to throw somebody out there and say, 'Here, here's the entire game plan, you better be able to operate,'" head coach Arthur Smith said Monday prior to a new backup QB even being signed. "So, depending on who we sign, you know they'll be ready to go."
ESPN points out Rosen would likely play with a pared-down playbook if he sees preseason action. Regardless, it will be interesting to see if Rosen can seize the opportunity to snag the backup quarterback role and stay with the team for a while.