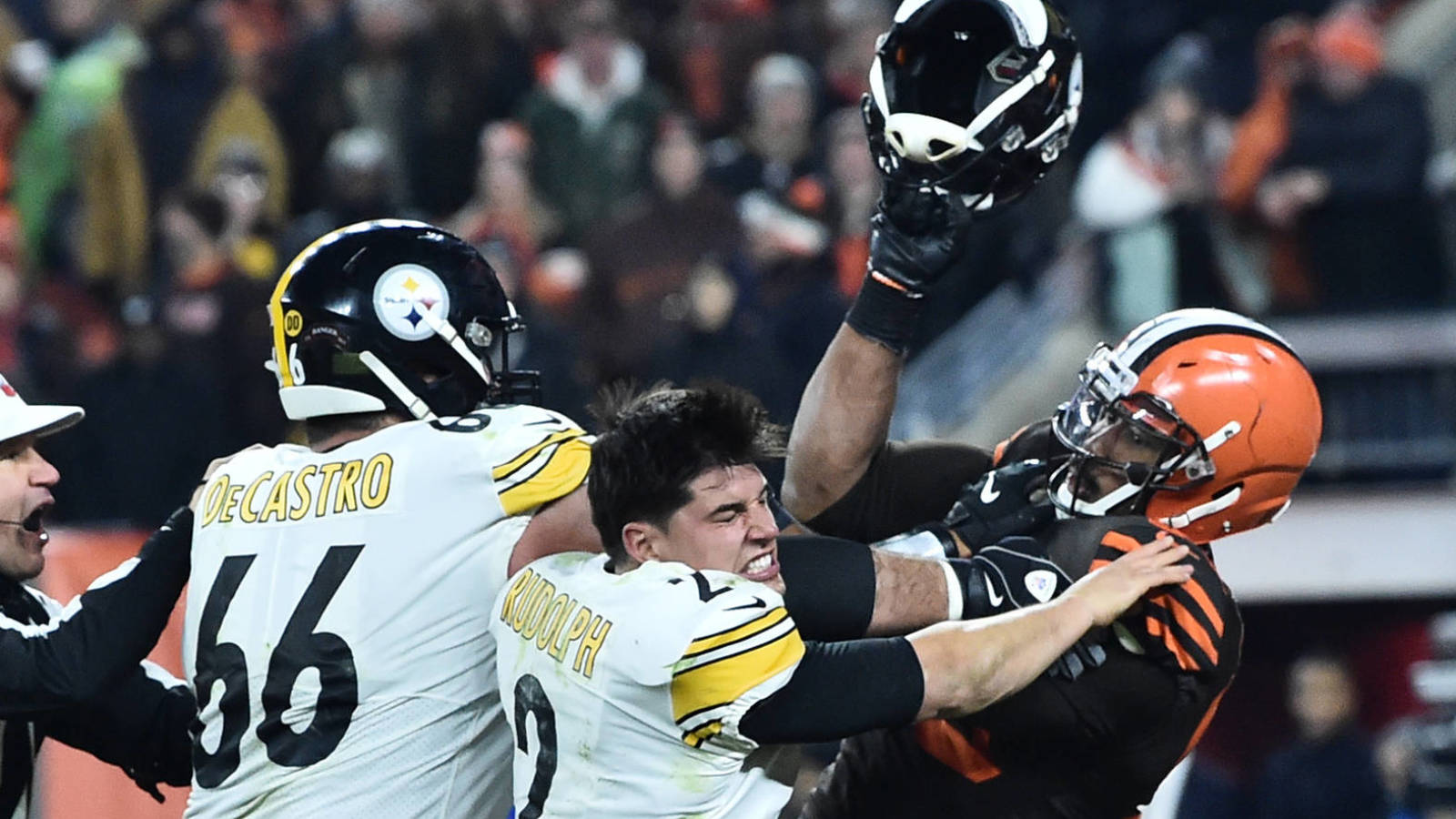 Last week: 10-6
Happy New Year! May your 2021 be better than 2020.
The last week is incredibly frustrating to forecast. Some teams are resting starters. Others are playing out the string for soon-to-be-fired coaches and don't exactly bring much energy or vitality to the games. As such, the commentary is more limited this week…
All games are on Sunday, and the lines are as of 12 p.m. Thursday.
Miami Dolphins at Buffalo Bills (NL): Miami suffered a big blow when Ryan Fitzpatrick contracted COVID-19. That means it's Tua time, except this time the Dolphins don't have anyone who can come in and save the day if the rookie once again proves unready for the big time. Fitzgerald won't even be on the sideline to help counsel Tua between series. I know the Bills don't have a great deal of incentive to play, but I don't expect this Buffalo vintage to just settle in Week 17 either.
Bills 19, Dolphins 12
Arizona Cardinals at Los Angeles Rams (-1.5): A playoff berth for each team is on the line here, and the Rams will be forced to play it with backup QB John Wolford at the helm. I liked what I saw of Wolford in the now-defunct AAF, but the Cardinals are a different animal. The Rams defense will keep it close, and there is some built-in choke factor for Arizona as well. But I think the Cardinals end the seven-game losing streak to the Rams. Barely…
Cardinals 23, Rams 20
Pittsburgh Steelers at Cleveland Browns (-8.5): If the Browns win, they're in the postseason for the first time since 2002. They haven't made it easy on themselves, not with losing four regular players to the reserve/COVID-19 list this week, including CB Denzel Ward, the best player not named Myles Garrett on the defense. Garrett himself has not fully recovered from his own bout with the virus, either.
The Browns do catch a break with the Steelers sitting Ben Roethlisberger, T.J. Watt and some other key players. The Steelers invariably beat Cleveland; it's what they do. I think the line, which has moved all over the place this week with various personnel losses being reported by each team, is wildly inflated. But I do think the Browns eke out the win somehow. Maybe it's the Cleveland native in me…
Browns 20, Steelers 17
Dallas Cowboys at New York Giants (+2): Andy Dalton dons the cape and plays hero for Dallas. It might not be enough to get them into the postseason, but it ends any hope for New York.
Cowboys 26, Giants 21
Atlanta Falcons at Tampa Bay Buccaneers (-6.5): Tampa Bay took a huge hit on Friday when starting defenders Devin White and Shaq Barrett tested positive for COVID-19. Not only does it eliminate them from this game, but it also means they're likely out (depending on the test date) for the wild-card round. As inconsistent as the Bucs have been at full strength, I worry about their ability shorthanded in this game. Then I remember it's the Falcons, who will indeed find a way to drive into the closed garage door from one direction or another.
Bucs 29, Falcons 27
Tennessee Titans at Houston Texans (+7.5): The Titans are the better team here, and they could be out of the playoffs if they lose, but I just have a nagging suspicion that's exactly what happens. I can see the undermanned Texans sending interim head coach Romeo Crennel — Titans coach Mike Vrabel's mentor — off in style.
Texans 33, Titans 31
Minnesota Vikings at Detroit Lions (+7): If the Lions give up 52 points, they will log the worst scoring defense in NFL history. I don't think the Vikings can get there without Dalvin Cook, who will miss the game after the death of his father. But they should at least threaten it against a Lions team that figures to have rampant turnover this offseason.
Vikings 40, Lions 17
New York Jets at New England Patriots (-3.5): Can the Jets really win three in a row? Well, they do have the better offense in this game. They might have the better defense, too; I'll take New York's defense over New England's in the last month. It's fallen that far for New England.
Jets 20, Patriots 17
Baltimore Ravens at Cincinnati Bengals (+13): Baltimore has "win-and-in" status. The Bengals gain better draft positioning by losing. Seems like a win-win here…
Ravens 30, Bengals 14
Las Vegas Raiders at Denver Broncos (+2.5): Instead of picking the game, I'll play the most appropriate Anthrax song I know: "Who cares wins." Joey Belladonna ftw!
Raiders 33, Broncos 27
Jacksonville Jaguars at Indianapolis Colts (-14.5): The Colts must win and get some help. The Jaguars already locked up the No. 1 overall pick, and I can see them trying to play the spoiler role…for about a half. The Colts surge late and pick up win No. 11.
Colts 36, Jaguars 24
Los Angeles Chargers at Kansas City Chiefs (+3.5): If this is the end of the line for Anthony Lynn as the Chargers head coach, and I suspect it will be, here's hoping he goes out a winner. He's had his issues, but he's a good man and has earned another shot somewhere else.
Chargers 24, Chiefs 20
New Orleans Saints at Carolina Panthers (+6.5): I refuse to write off the Panthers behind rookie head coach Matt Rhule. Their defense has quietly played quite well lately, and the Saints not having wide receivers who can beat them one-on-one leads me to believe it will be close. And with the late-breaking news that Alvin Kamara will be out with COVID-19, I expect a defensive struggle.
Saints 17, Panthers 9
Seattle Seahawks at San Francisco 49ers (+5.5): Future Detroit Lions head coach Robert Saleh stymies the Seahawks in his final stint as the 49ers defensive coordinator. Hear me now, listen to me later…
Seahawks 13, 49ers 10
Washington Football Team at Philadelphia Eagles (+1.5): Win and they're in. Simple mission for Washington, right? The Eagles defense has been all sorts of bad, but the Football Team offense is difficult to trust with questions at quarterback.
And then I saw the Eagles' final injury report. Yeah, Philadelphia isn't winning unless Washington is incredibly complicit in making it happen.
Football Team 24, Eagles 13