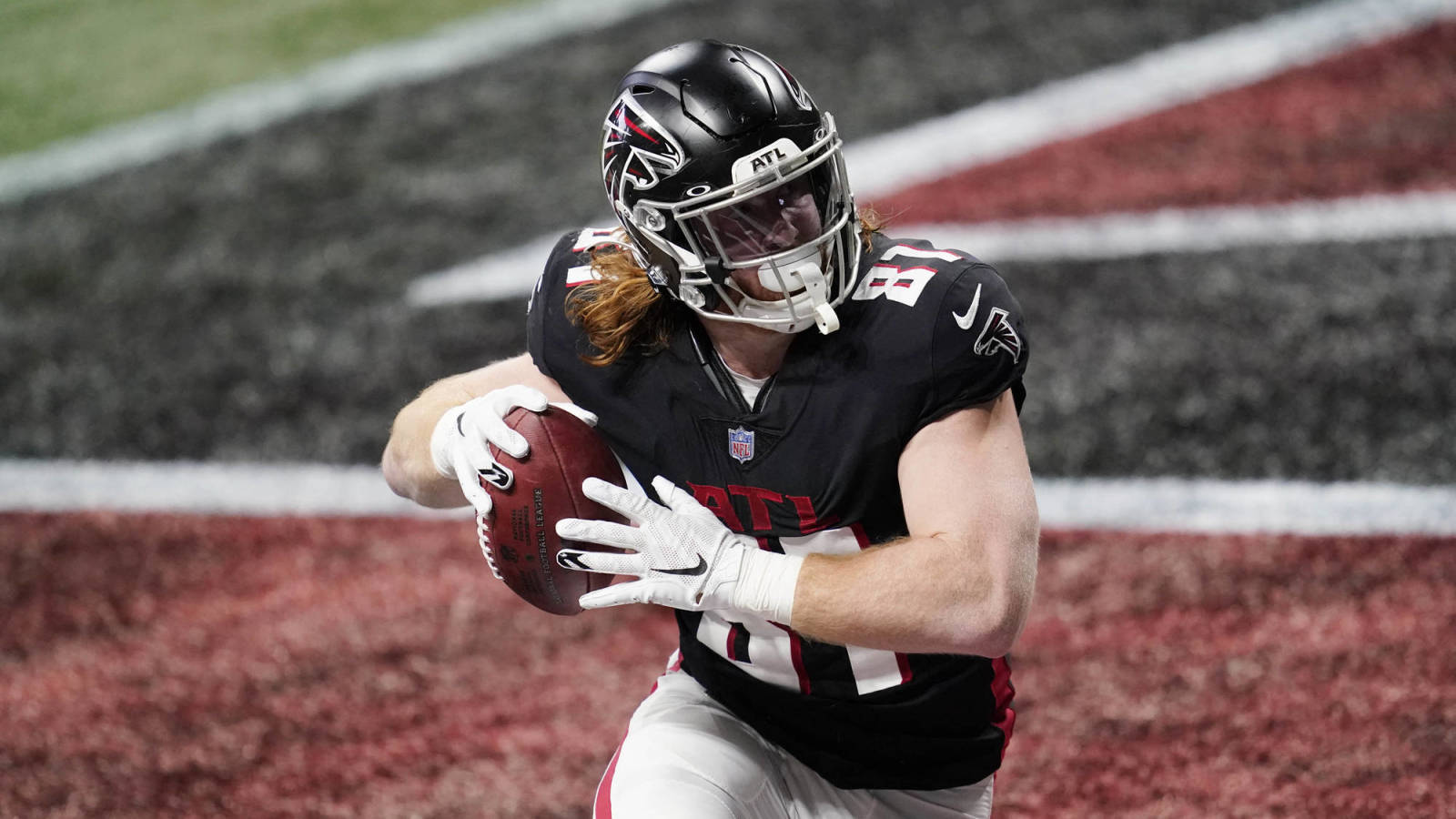 Free agency and the 2021 NFL Draft have come and gone. Both events have altered the structure of many teams. New talent has come in, old talent has been sent out, and now jobs are on the line across the NFL. That's the nature of business in professional sports, and the NFL is certainly no different.
With that in mind, here's a look at players whose jobs are in jeopardy as training camps looms.
5. Hayden Hurst, TE, Atlanta Falcons
Despite hauling in 56 receptions for 571 yards and six touchdowns — all career highs — the Falcons declined the fifth-year option on Hayden Hurst, ensuring that he will become an unrestricted free agent following the 2021 season. If that weren't a strong enough indication that Hurst's job was in jeopardy, Atlanta then went out and selected superstar tight end Kyle Pitts in the first round of the NFL draft (No. 4 overall). Assuming they keep Julio Jones (which is 50-50 at this point), the Falcons aren't built to run many two-tight end sets. It's highly unlikely Pitts will be removed from the field outside of injury. That doesn't bode well for Hurst, his projected playing time, or his potential production. In fact, don't be surprised to see Atlanta attempt to deal him for a mid-round pick ahead of the NFL's trading deadline.