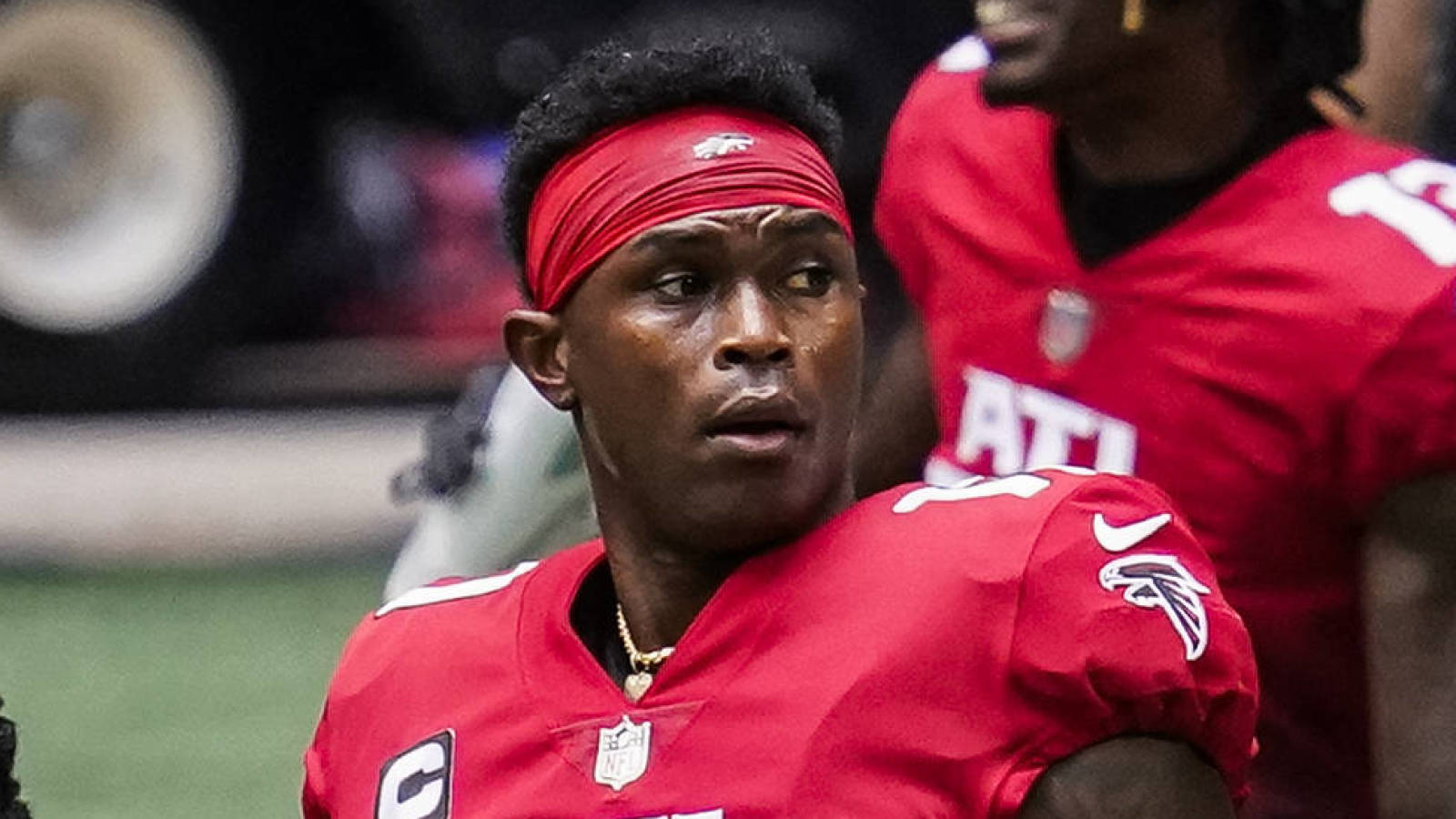 The Atlanta Falcons are reportedly exploring trading wide receiver Julio Jones but according to The Athletic's Jeff Schultz, the team's desire to trade Jones has nothing to do with his production and everything to do with the need to escape cap hell.
Despite restructuring several contracts to save cap space this offseason, the Falcons are still estimated to only be about a half-million dollars under the cap. This amount would not be enough for Atlanta to sign its rookie class, including tight end Kyle Pitts. The Falcons need about $7-8 million to be able to afford the rookie contracts.
The most obvious solution? Trade Jones, who is due a $15.3 million base salary next season and would only carry a $7.75 million dead cap hit if he is traded after June. And according to Schultz, the Falcons would like to make a trade happen but that doesn't necessarily mean it will be that easy.
The biggest issue the Falcons are likely to face in trying to trade Jones is finding the right trade partner. Jones is an aging receiver whose numbers have declined over the last two years, and a team would need to be willing to take on a certain level of risk to acquire him.