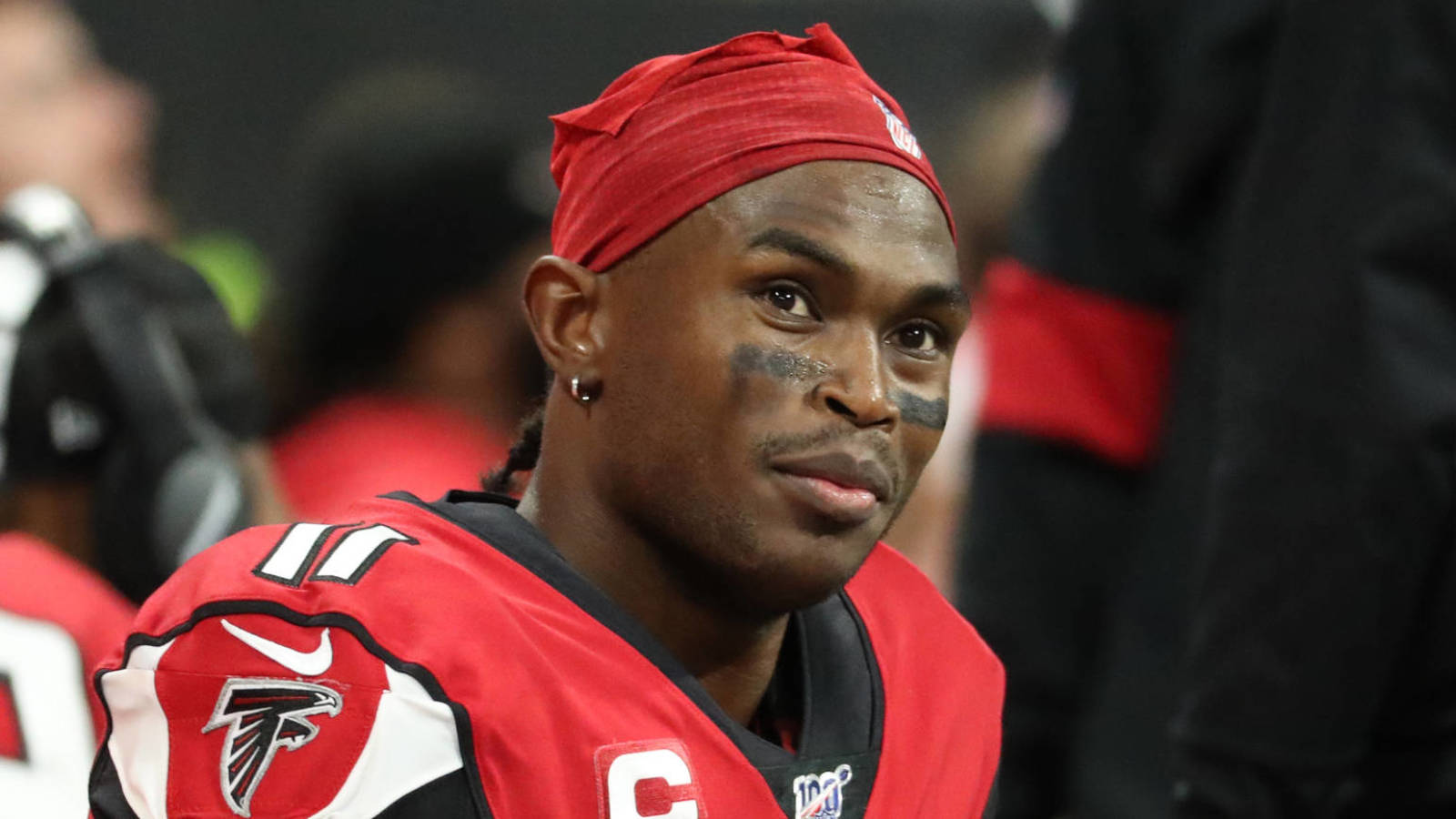 Falcons general manager Terry Fontenot said that the team would be willing to hear trade offers for superstar receiver Julio Jones, though he made it clear that Atlanta would be open to listening to offers for any player on the team.
"That's one of those things when you're doing things the right way in an organization, you have to listen if people call, on any player," Fontenot told Fox 5. "Especially, we are in a difficult cap situation, that's just the circumstance and it's not a surprise for us."
Fontenot said that the Falcons hold Jones "in high regard" but acknowledged that he has to do "what's best for the organization."
Jones has been one of the best receivers in the league since he was drafted by Atlanta in 2011, but many believe that the team is heading towards a rebuild, which would make him more valuable as a trade asset.
While Fontenot restructured several players' contracts this offseason, Jones' remained the same, with his current deal creating a $23.05 million cap hit, with $15.3 million fully guaranteed. If the Falcons trade Jones after June 1, they could spread that money over two seasons rather than taking the whole hit in one year.