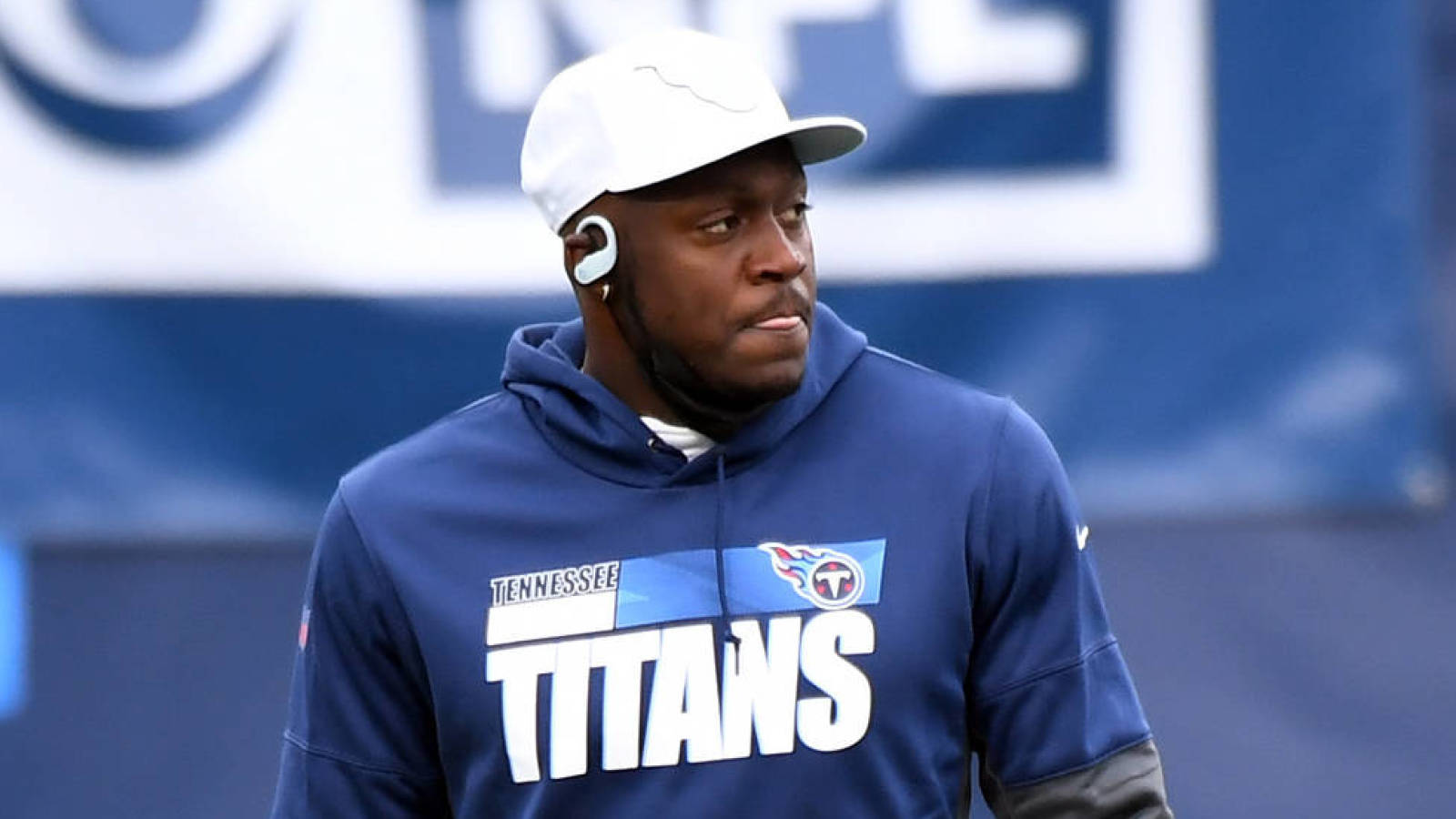 Tennessee Titans receiver A.J. Brown says he is "embarrassed" about a video he posted from his hospital bed after surgery and apologized for his behavior in the video.
Brown had surgery on both of his knees following the Titans' playoff loss to the Baltimore Ravens and the receiver went live when he was still coming out of anesthesia, declaring that he was going to be "the best receiver in the NFL" and discussing how he kept the extent of his knee injuries under wraps during the season.
"I was sore all year," Brown said. "Nobody knew. They told me I was done for the year in like Week 2. I played all year. I ended up making the Pro Bowl. Didn't know how I was going to do it. I did it."
In his second year in the NFL, Brown became the Titans' most reliable receiving weapon, catching 70 passes for 1,075 yards and 11 touchdowns. Brown also had 83 yards receiving and a touchdown in the wild-card loss, all despite having two hurt knees. 
But once the anesthesia wore off, it seems that Brown began to regret broadcasting himself online and later took to Twitter to say he was sorry for the video.
"Hi everyone, I'm doing fine post surgery," Brown tweeted. "I'm really embarrassed that I did that. Even though it was funny to many , I didn't find it funny . I'm sorry I embarrassed the Titans organization because that is not who I am at all. It's really the nurse fault btw."