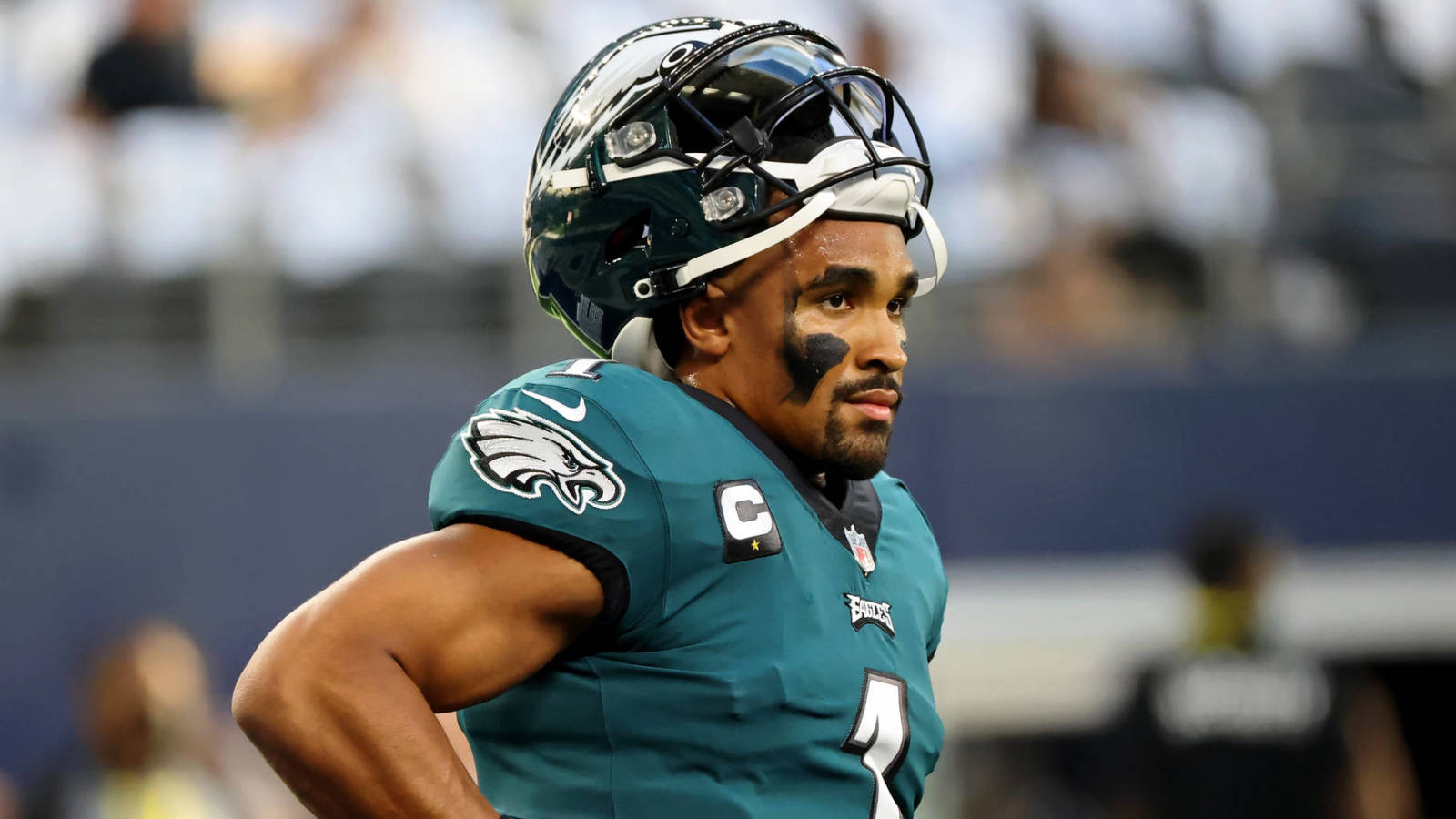 The Philadelphia Eagles were unimpressive in Monday night's 41-21 loss to the Dallas Cowboys.
The Eagles had more issues than one, but quarterback Jalen Hurts is placing the blame on himself. 
"I didn't do a good enough job of leading. I didn't do a good enough job of running our offense, of doing the things that I need to do. So it's on me. This one's on me," Hurts told reporters after the game, according to Pro Football Talk.
Hurts was subpar against the Cowboys, completing 25-of-39 passes for 326 yards, two touchdowns and two interceptions. Those two interceptions, one of which was a pick-six from Trevon Diggs, were costly.
"I didn't do my job. I didn't do my job and we didn't win the game. When I do my job, we win the game. I didn't do my job," Hurts said.
While Hurts feels the loss is on him, the Philadelphia defense didn't do him any favors, racking up 86 total penalty yards. Cowboys quarterback Dak Prescott made the Eagles defenders look silly, only missing five passes.
Prescott finished the night 21-of-26 passing for 238 yards and three touchdowns against no interceptions.
Hurts hasn't been horrible this season by any means despite the Eagles being 1-2. The 23-year-old has completed 66% of his passes for 780 yards and five touchdowns against two interceptions. He has also ran for 179 yards and a touchdown.
If the Eagles are going to win more games, they'll need players other than Hurts to step up when it matters. 
Philly is slated to take on the Kansas City Chiefs this weekend, which will be no easy task. The team could very well be 1-3 after four weeks of the 2021 season.