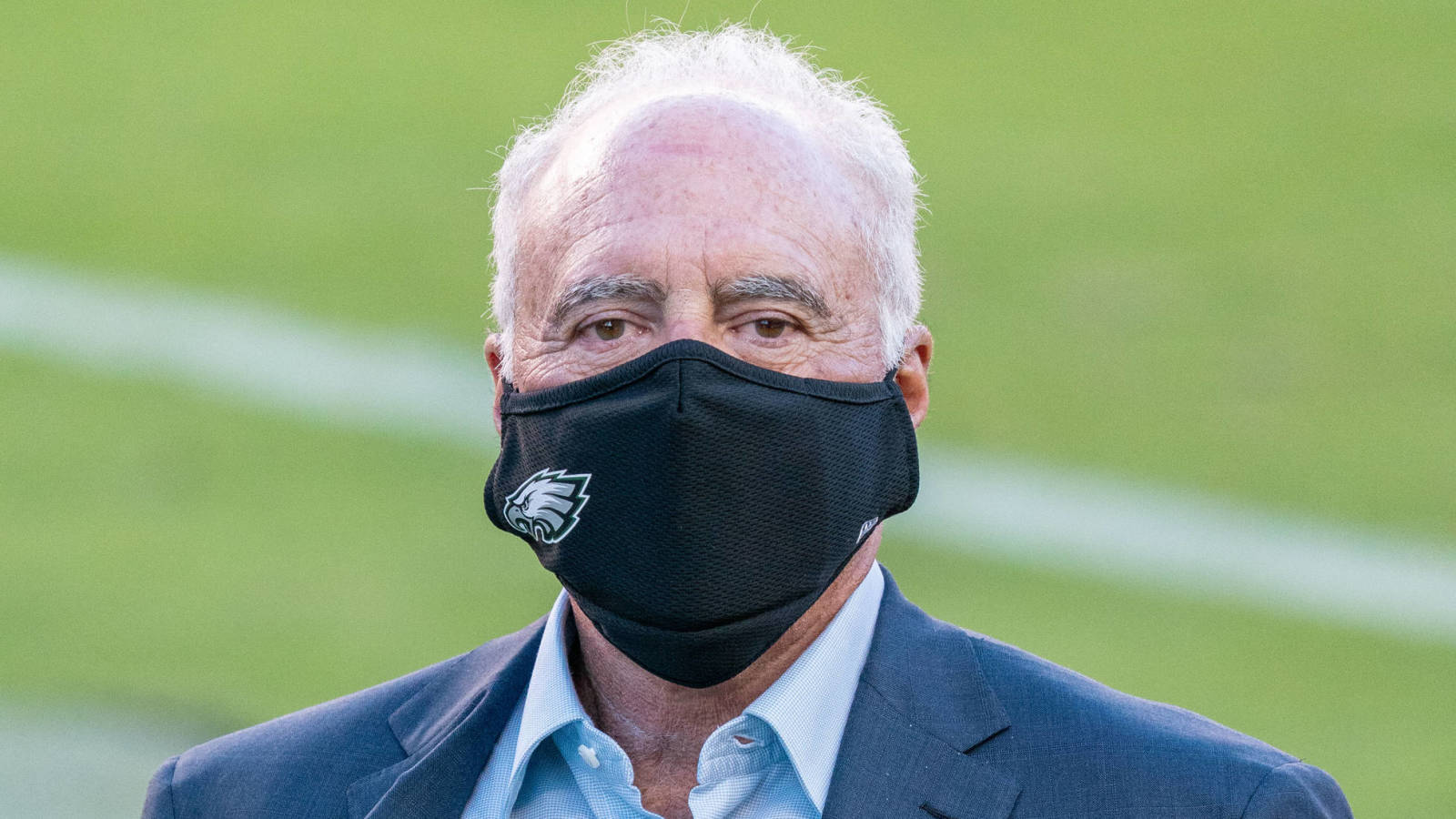 Philadelphia sports fans are, understandably, irritated with the Eagles this season. Carson Wentz has been hideous, and head coach Doug Pederson hasn't done a single thing to help elevate the play of his squad, which still is very much in contention for the top spot in the NFC East with a 3-6-1 record. 
Fans aren't the only ones angry with the Eagles, however. Team owner Jeffrey Lurie is just as miffed as everyone else is. According to Jeff McLane of the Philadelphia Inquirer, Lurie skipped the Eagles' Week 11 matchup against the Cleveland Browns at FirstEnergy Stadium because he is frustrated with the team. 
Lurie attended the Eagles' first nine games of the season, and normally goes to every game, whether it be home or away. He, apparently, didn't travel to Cleveland due to coronavirus concerns amid rising cases across the country, but McLane reports the 69-year-old has left a number of practices early in disappointment with the team, indicating that COVID-19 probably wasn't the only reason he didn't travel. 
Despite his frustration, Lurie is expected to attend the Eagles' Week 12 matchup against the Seattle Seahawks at Lincoln Financial Field on Monday. 
Since defeating the New England Patriots in Super Bowl LII, the Eagles haven't lived up to expectations. Philadelphia currently is on pace to have its first losing season since 2016, and the remainder of its schedule isn't going to make it easy for the Eagles to win the NFC East. With games against the Seahawks, Green Bay Packers, New Orleans Saints and Arizona Cardinals, the Eagles are bound to end the season in disappointment. 
If that's the case, plenty of changes might be in store during the offseason.