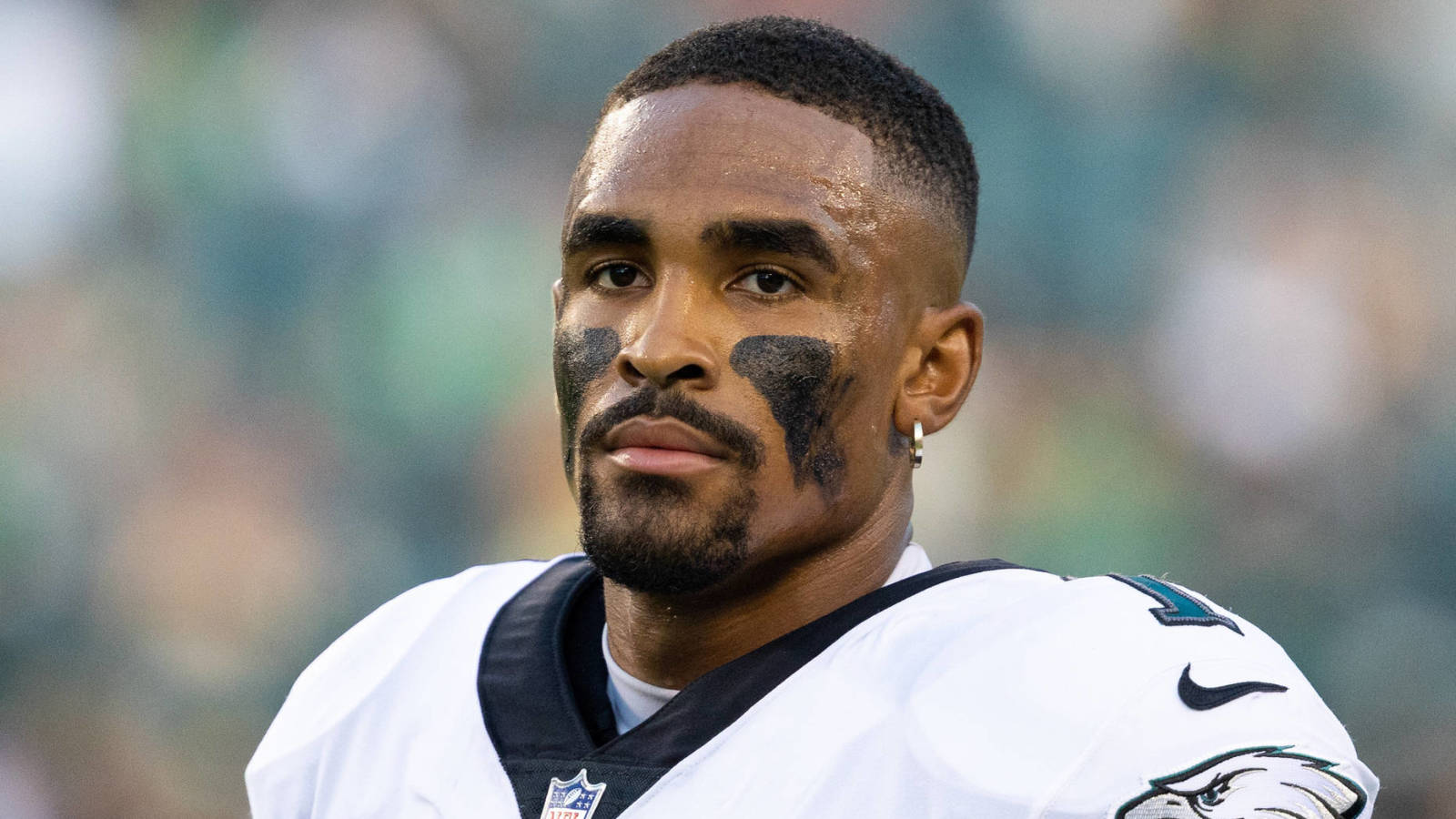 Philadelphia Eagles quarterback Jalen Hurts completed 52% of his passes for 1,061 yards, six touchdowns and four interceptions as a rookie, and his performances resulted in the Eagles trading Carson Wentz to the Indianapolis Colts this past offseason. 
Hurts supposedly wasn't guaranteed the Philadelphia starting job, though, as he found himself "competing" with Super Bowl XLVII Most Valuable Player and veteran Joe Flacco this summer. 
Per Kevin Patra of the NFL's website, Eagles head coach Nick Sirianni confirmed Tuesday what everybody knew to be true. 
"Really, nobody else got any reps with the ones," Sirianni explained. "And, Jalen's known, 'Hey, nobody else has gotten any reps with the ones but me.' And Jalen's our starter. And he's done a great job. We wanted him to take advantage of the opportunity and take the reins with the advantage of the opportunity that he got and we feel like the preseason that he had, he did that." 
Sirianni continued: "But, Jalen will be our starter, and he's earned that right with a great preseason, and we got a lot of confidence in him and that room in general." 
The Eagles were one team often linked with wantaway Houston Texans quarterback Deshaun Watson in spring and summer trade rumors, but Watson has thus far remained with Houston as he faces 22 lawsuits alleging acts of sexual assault and misconduct and 10 criminal complaints. Investigations into allegations made against Watson reportedly aren't preventing Miami Dolphins owner Stephen Ross from wanting to acquire the 25-year-old star signal-caller, and one wonders if the Eagles also have Watson on their figurative radar ahead of Labor Day.