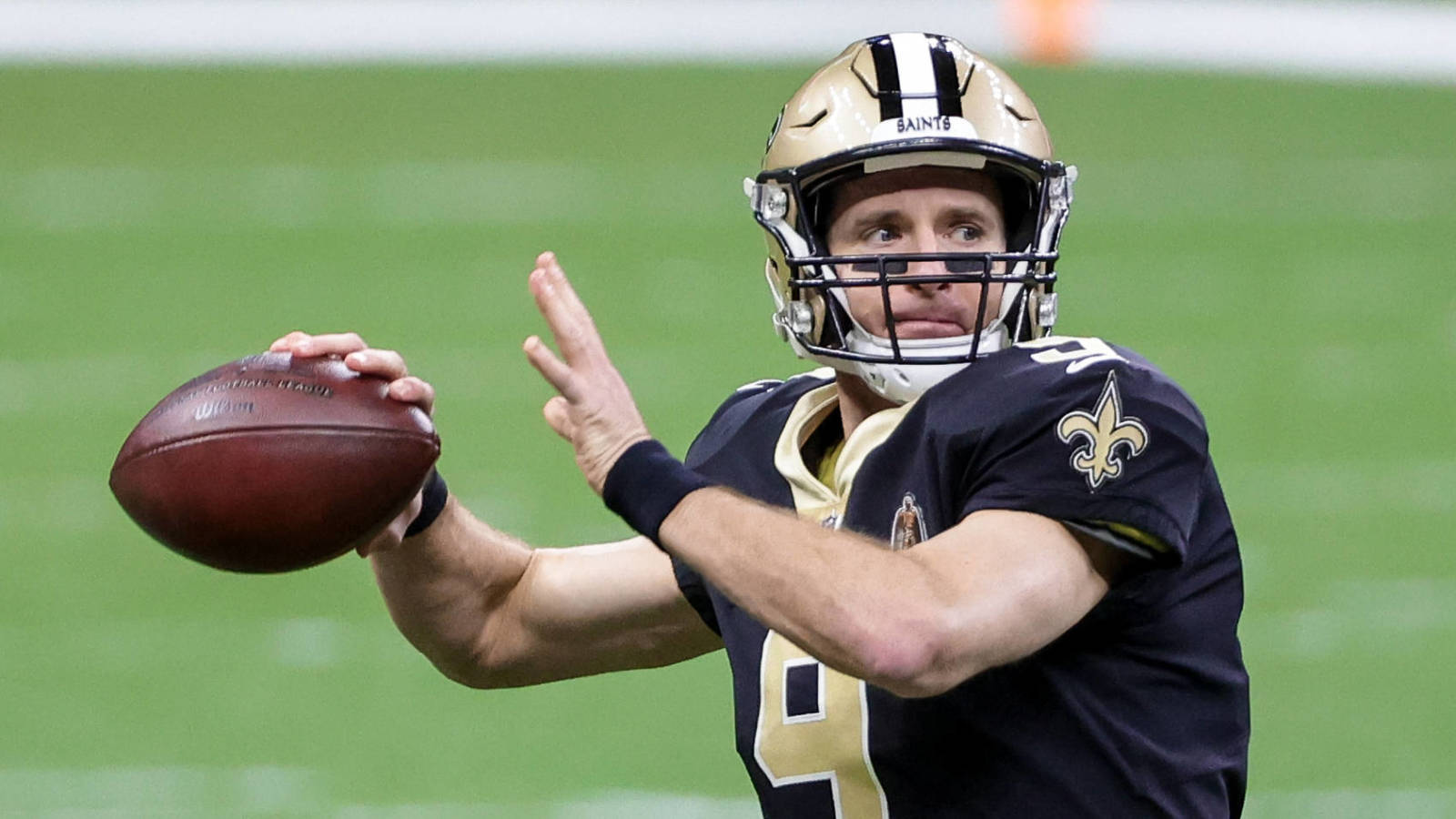 The New Orleans Saints are closer to getting under the salary cap thanks to Drew Brees. 
According to Jason Fitzgerald of Over the Cap, the Saints have restructured Brees' contract to free up nearly $24 million for 2021. The move lowers his base salary to a little under $1 million. 
"By bringing his salary down to the minimum the Saints will be able to hold his salary cap charge at $12.225 million while Brees ultimately decides his own future. If he retires the Saints can then hold him on the roster until June 1 and then place him on the retired list on June 2nd, allowing them to split his $22.65 million in dead money across two years- $11.15 million in 2021 and $11.5 million in 2022."
Brees agreeing to restructure his contract seems to indicate that he will retire this offseason. 
If Brees truly does retire, he'll go out as the all-time leader in passing yards (80,358) and second all-time in passing touchdowns (571). The 42-year-old is a Super Bowl champion, 13-time Pro Bowler and two-time Offensive Player of the Year. 
The Saints have several options at quarterback for 2021. However, it seems they're headed toward a quarterback competition between Taysom Hill and Jameis Winston.