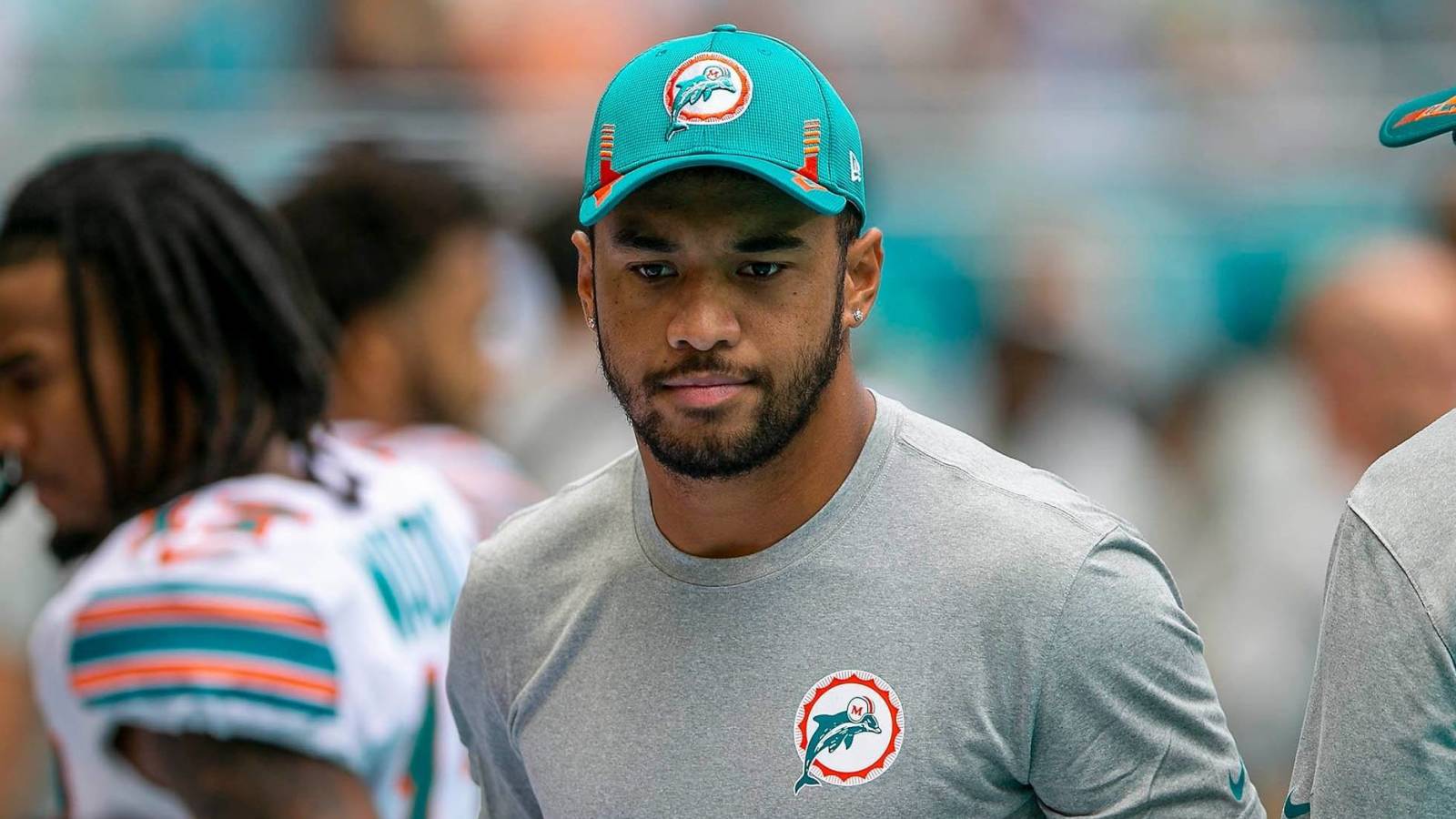 Miami Dolphins head coach Brian Flores has understandably been guarded about starting quarterback Tua Tagovailoa returning to in-game action following the fractured ribs he suffered in the Week 2 loss to the Buffalo Bills. Tagovailoa first practiced Wednesday, and Flores said Thursday the 23-year-old would "hopefully play" in Sunday's matchup versus the winless Jacksonville Jaguars in London.
Flores offered a positive update on the situation on Friday. 
Per Michael David Smith of Pro Football Talk, Flores told reporters that he expects Tagovailoa will be his QB1 versus Jacksonville. 
"I let those guys know that assuming everything goes well in practice today, Tua's gonna start the game," Flores explained. 
According to Marcel Louis-Jacques of ESPN, Miami backup quarterback Jacoby Brissett is also on track to be available after he hurt his hamstring in last Sunday's 45-17 loss to the Tampa Bay Buccaneers.
"We're excited to have Tua back but there's 53 guys on the team, 48 will play on gameday," Flores added. "It's never one person, we have to play together as a team. … He can throw a great ball, if the guy doesn't catch it, it's not a completion. If the guys up front don't block, he'll never get the ball off." 
In his lone full contest of the season, to date, Tagovailoa completed 16-of-27 passes for 202 yards with a touchdown and an interception in the campaign-opening win over the New England Patriots. The Dolphins have since dropped four straight.