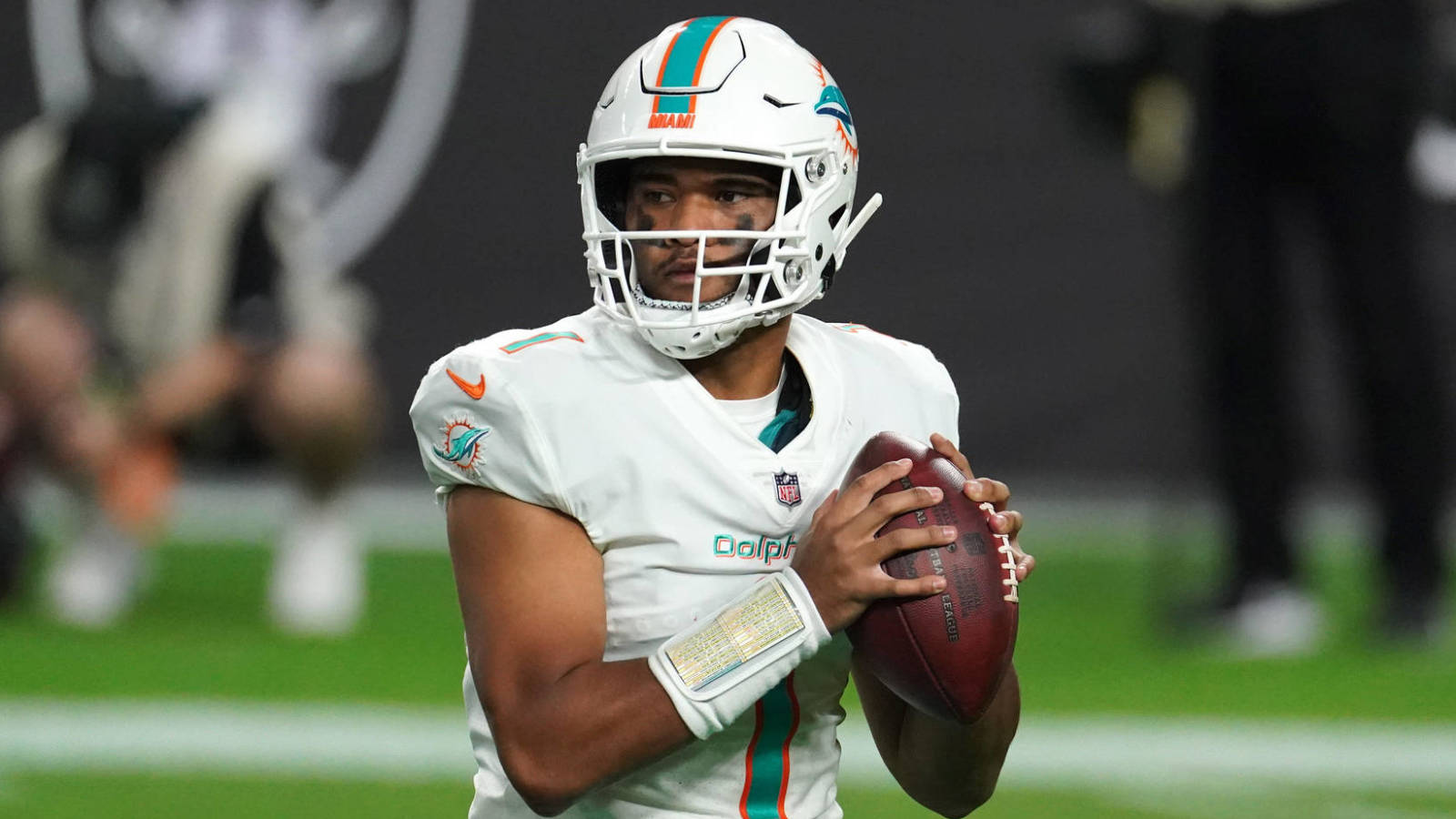 Disgruntled Houston Texans starting quarterback Deshaun Watson has been linked in trade rumors with the Miami Dolphins and a potential transaction that could result in Miami shipping signal-caller Tua Tagovailoa to Houston. 
However, Dolphins general manager Chris Grier told reporters last week that Tagovailoa will be his team's starter moving forward. Head coach Brian Flores then offered his support for the 22-year-old who just finished his rookie season when speaking with ESPN's Cameron Wolfe on Thursday. 
"A lot of attention gets paid to Tua, but I thought he made a lot of improvement over the course of the season. I'm excited about the future with him. He's a young player, talented player, bounced back from the hip. I think this is a big offseason for him. That Year 1 to Year 2 jump will be important like it is for all rookies."
Even though Flores benched Tagovailoa in favor of popular journeyman veteran Ryan Fitzpatrick on multiple occasions, the coach is committed to the young prospect as he begins offseason evaluations. The head coach added:
"Criticism comes with the territory in the NFL across the board. Our team did a good job ignoring that stuff. Anyone who saw the Dolphins this year saw we were a tight-knit group and I think that's still the case. The idea that there is any kind of fracture is overblown. I thought there was a lot of support throughout the locker room.

"My message to the team has been to ignore the noise and the people inside the building are going to tell the truth to you. Without all the information, how do you make any determination about what's going on?"
Watson has played like an MVP when in his prime and, on paper, would be an upgrade over the unproven Tagovailoa. According to ESPN stats, Tagovailoa finished the campaign 26th in the NFL in both passer rating (87.1) and total QBR (52.7).