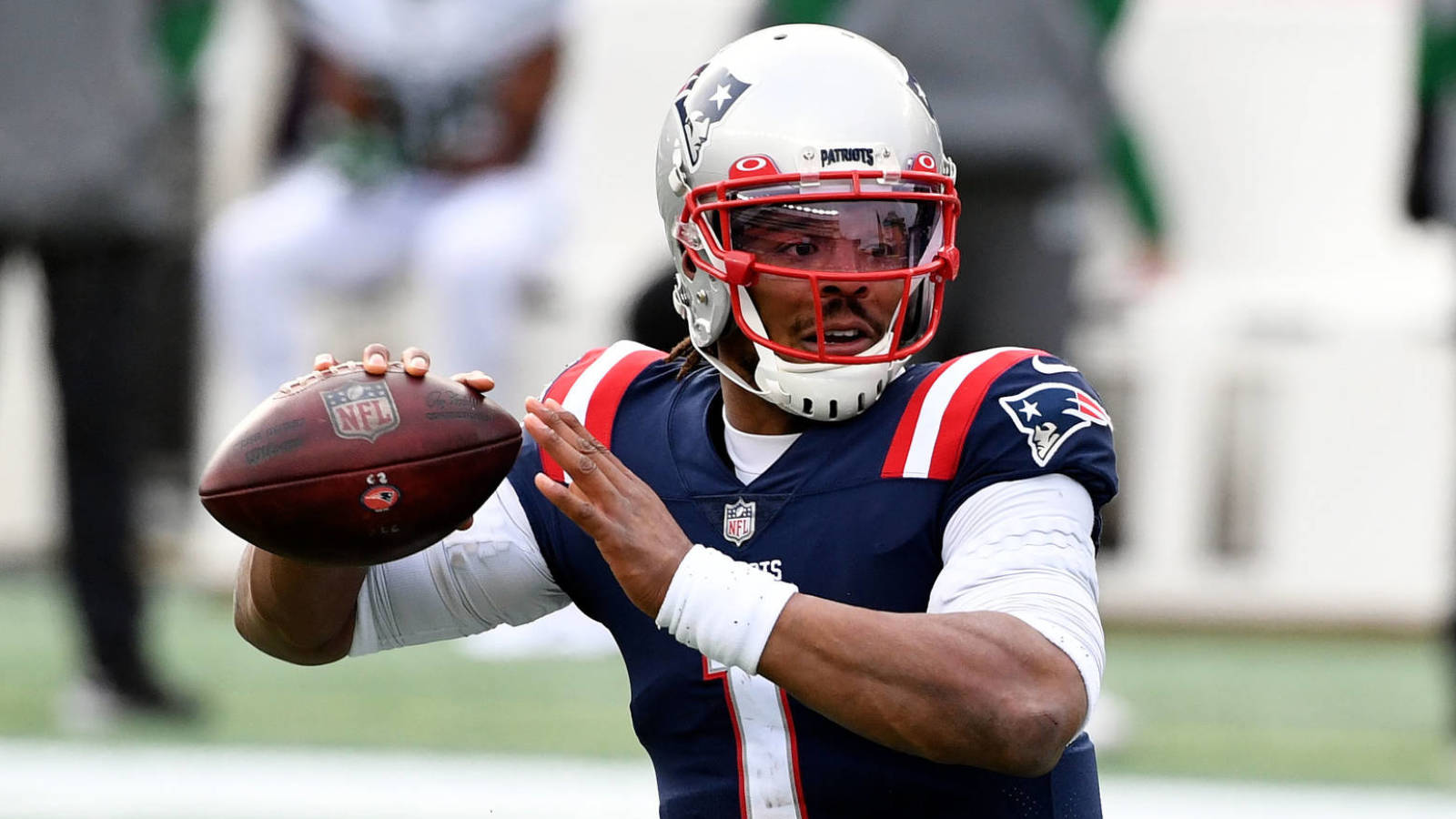 The New England Patriots' quarterback situation entering the 2021 season isn't good, to say the least. Who will be the team's starting quarterback has been on the minds of many this winter, including the players.
On the latest episode of the "Double Coverage" podcast, Devin and Jason McCourty discussed the topic. Devin even insisted that he wouldn't mind seeing Cam Newton return next season. 
"I wouldn't mind a lot of these guys quarterbacking my team. I'll start off by saying I wouldn't mind seeing my guy Cam Newton come back," Devin said, as transcribed by WEEI's Ryan Hannable. "I thought he had a tough [situation] coming in — no offseason, no anything. [He] played in a Super Bowl and won a MVP."
Devin also discussed how good some of the players who might be available are, including disgruntled Houston Texans star Deshaun Watson. 
"Look, Deshaun Watson: stud, Aaron Rodgers: stud, [Matthew] Stafford: stud, [Dak] Prescott: stud, [Carson] Wentz: stud, Jimmy G [Garoppolo]: stud, Teddy B [Bridgewater]: stud," he said.
The Patriots lost out on Stafford, who was traded to the Los Angeles Rams on Saturday. It's also unlikely the team trades for Watson, who prefers a move to the New York Jets and Miami Dolphins. 
A Newton return is possible, but ESPN's Adam Schefter reported in early January that the two sides are expected to part ways this offseason.
When it comes to the other QBs McCourty mentions, Rodgers expects to stay with the Green Bay Packers; Wentz will likely stay in Philadelphia, with Eagles head coach Nick Sirianni showing confidence in him; the Dallas Cowboys intend to hold on to Prescott; 49ers head coach Kyle Shanahan and general manager John Lynch have publicly backed Garoppolo as the team's starter in 2021. That leaves Bridgewater, but even trading for him is a long shot. 
With the 15th overall pick in the 2021 NFL Draft, the Patriots could select a quarterback. Some mock drafts even have the franchise taking Alabama star Mac Jones. There's also the possibility that Bill Belichick opts to start Jarrett Stidham, but the head coach didn't show much confidence in him last season. 
Quite frankly, we likely won't have much more clarity until the draft rolls around. For now, Patriots fans can continue to speculate about the team's future.