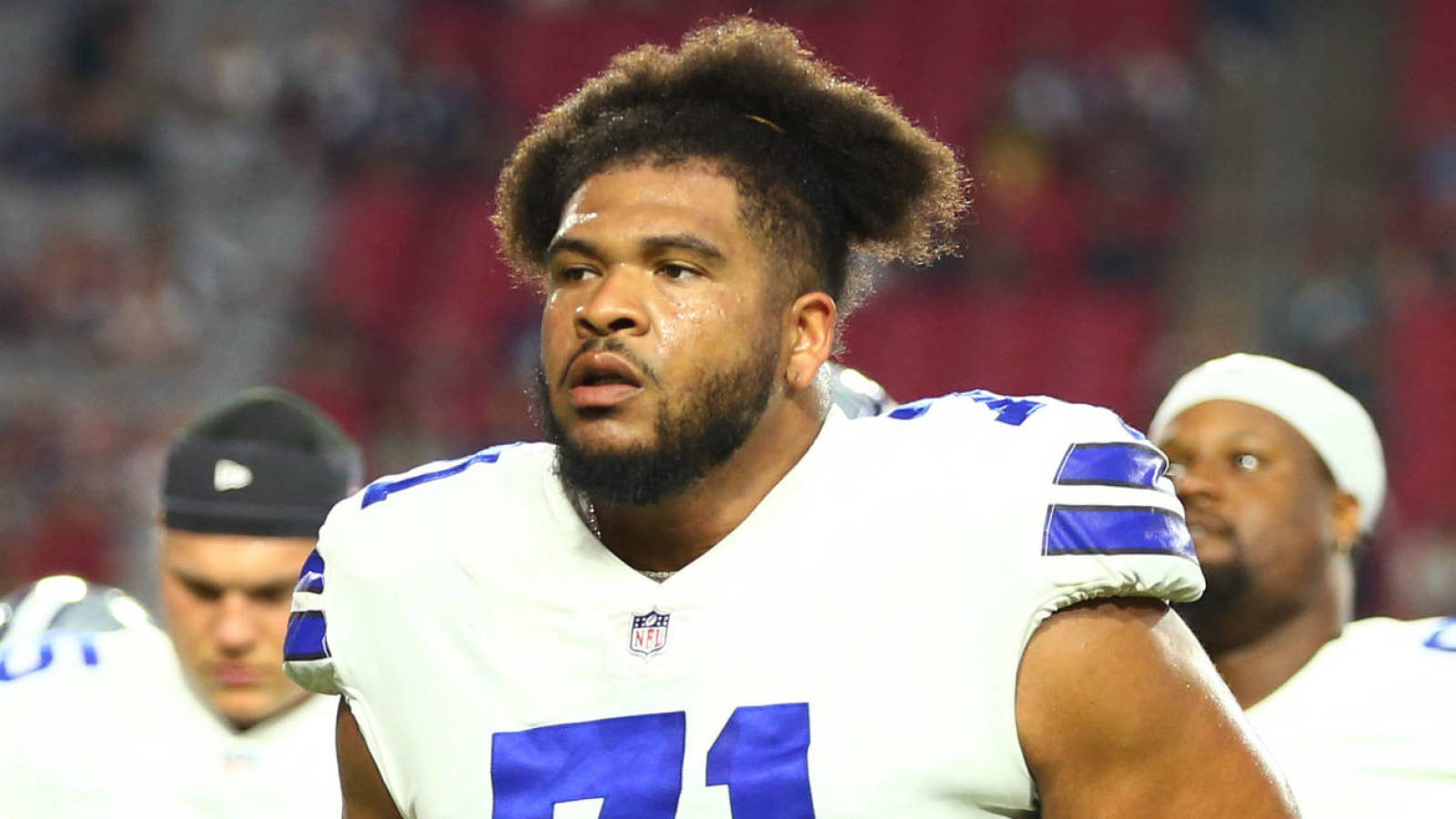 Dallas Cowboys sixth-year pro La'el Collins hasn't played since the team's season-opening loss to the Tampa Bay Buccaneers due to a suspension. Coming off of their bye week, the Cowboys are planning to have the 28-year-old back in the lineup for their Week 8 "Sunday Night Football" clash with the Minnesota Vikings, but it might be at a different position.
In Collins' absence, Terence Steele has taken over at right tackle. According to NFL.com's Nick Shook, Collins could end up playing guard "if needed" during the game against the Vikings.
"We're going to push him in there," Dallas coach Mike McCarthy said via the team's official website. "He looks good. He moved well Monday. LC has position flex."
McCarthy went on to say that the team would begin the week with Steele at right, but "LC gives us some great competition in there."
Though he came out of LSU as a tackle, Collins spent his first two NFL seasons playing left guard because the Cowboys "needed him there more" than right tackle, according to Shook. Collins moved over to the right for essentially the entire 2017, 2018 and 2019 seasons, before missing all of last year with an injury.
Collins was handed down a five-game suspension in September for violating the NFL's substance abuse policy.
Victor Barbosa is a passionate follower of MLB, the NBA and NFL, with a specific interest in the Boston-area teams. As a 90s kid, he knows how spoiled he's been, particularly with the BoSox run of championships (he grew up with a dog named Nomar and a cat named Big Papi). Now he lives with his fiancee and two pups (Hershey and Mosby) outside of Albany, NY. Follow Victor on Twitter at @vbarbosa1127.