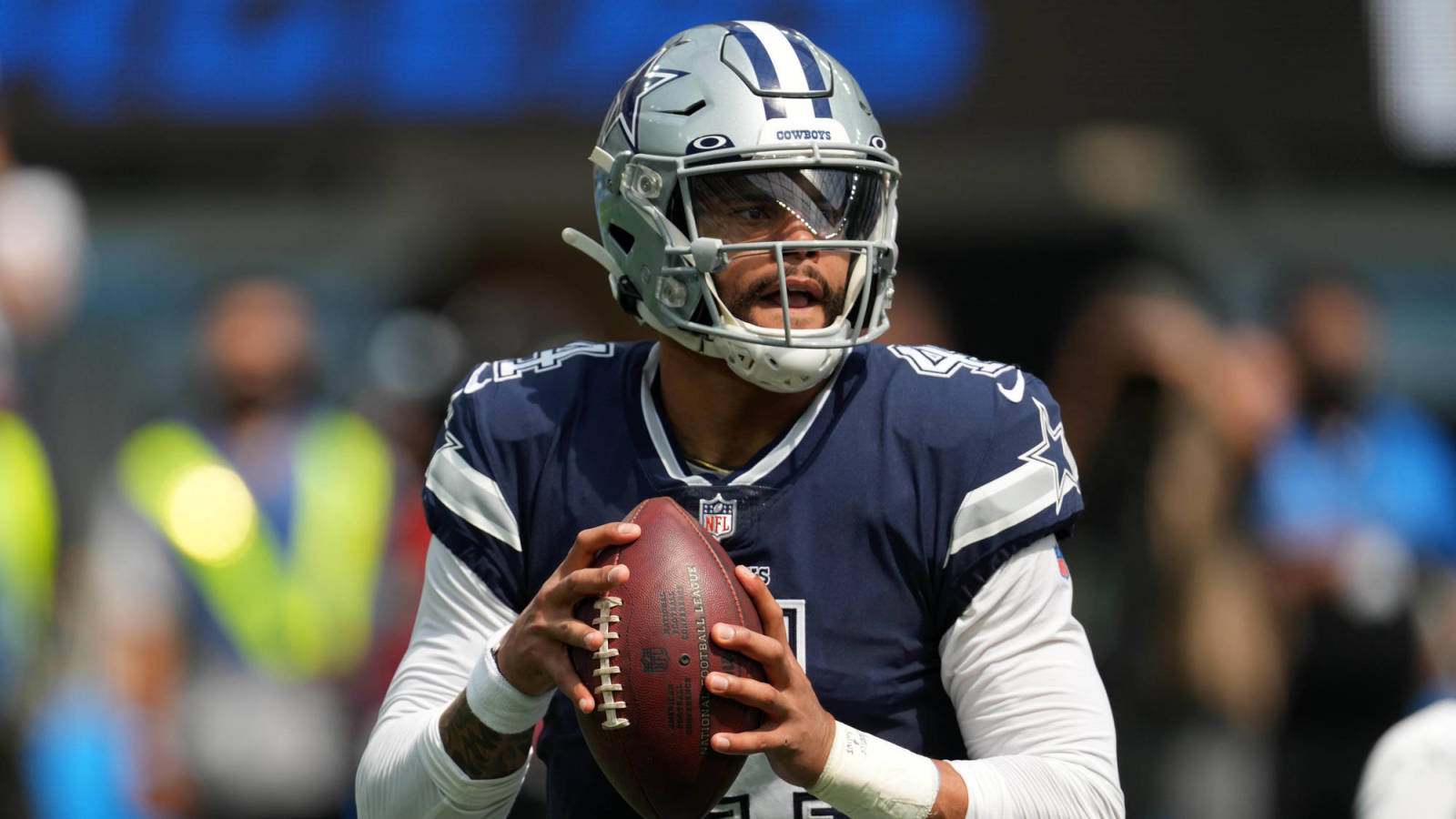 The last time that Dallas Cowboys starting quarterback Dak Prescott played in a home game at AT&T Stadium, he suffered a compound fracture and dislocation of his right ankle in October 2020 that prematurely ended his season and could've potentially threatened his career. 
Prescott dealt with a latissimus strain in his right shoulder this summer that prevented him from taking snaps during home preseason games, and Dallas' first two meaningful contests this month were on the road. The Cowboys host the Philadelphia Eagles in the Week 3 "Monday Night Football" showdown, and Prescott is understandably hyped to take part.
"I think it will be more special just because of the amount of Cowboys fans that will be there versus the away games," Prescott told reporters Friday, per Todd Archer of ESPN. "I mean, obviously the first two they traveled great and felt the energy and felt that, but just knowing that the support that they've given me over these past, I guess, going on a year, was important, was something that I felt. And knowing when I run out there once again, whether it's pregame, whether it's in a moment within the game, just to be able to see up there and know that after COVID and what we all went through last year, to have them all back, yeah, it will be exciting.
"I'll take that moment, I'll be thankful for it, but then flip the mind right back again to the Eagles' defense and what I have to do to win the game."
Prescott was excellent, if not MVP-esque, over Dallas' first two matchups that "America's Team" split. According to ESPN stats, the 28-year-old is third in the NFL with a 76.5 completion percentage, seventh with 640 passing yards, 14th with a 99.1 passer rating, and 13th with a 61.7 total QBR.