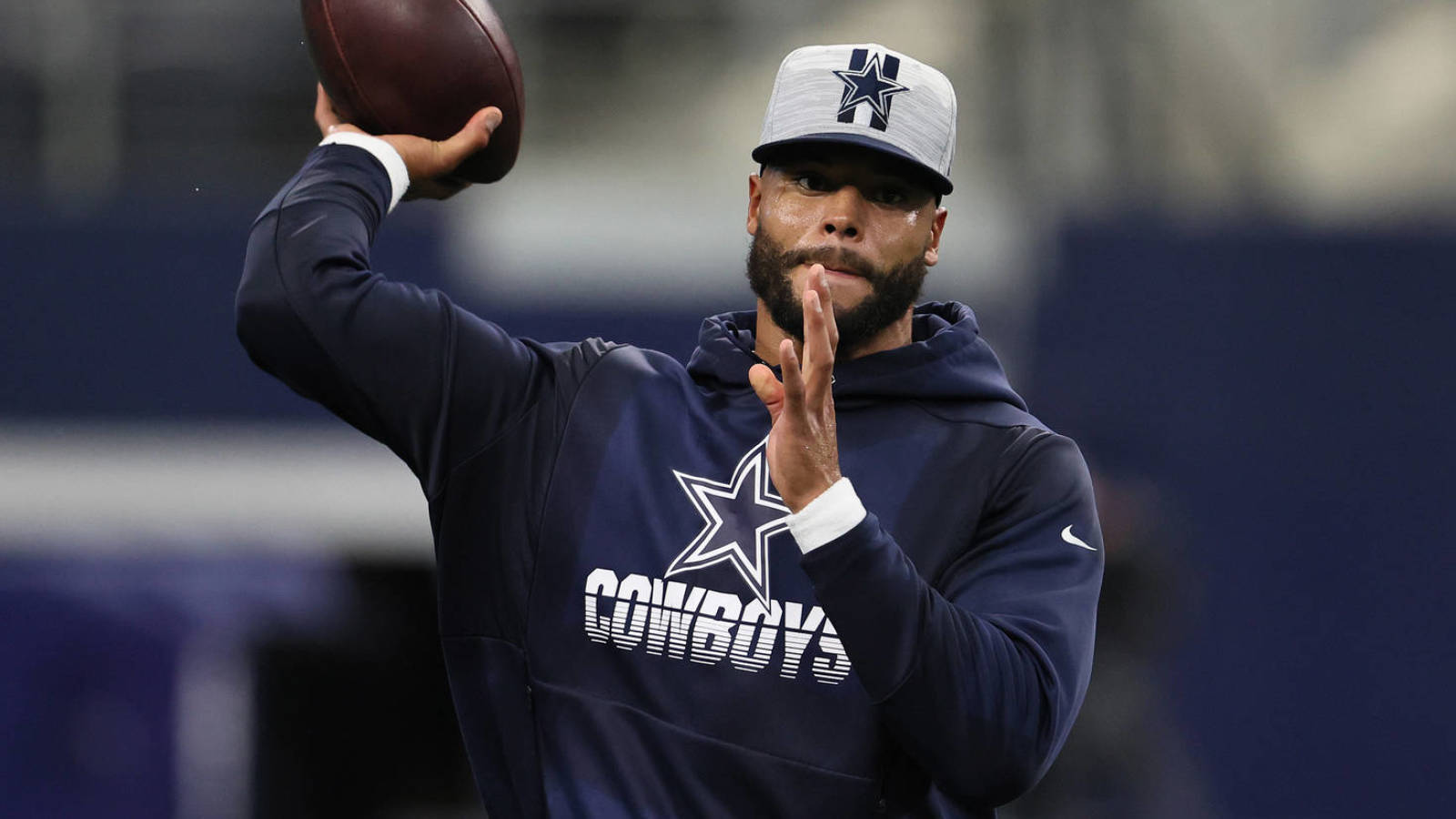 Football fans haven't seen Dallas Cowboys starting quarterback Dak Prescott face a live defense since he suffered a compound fracture and dislocation of his right ankle playing against the New York Giants last October, as he missed all three August preseason games and hours of useful practice time this summer because of the latissimus strain in his right shoulder that first slowed him in late July. 
Prescott left no doubt when speaking with reporters Friday he'll be on the field when Dallas opens the regular season at the Super Bowl champion Tampa Bay Buccaneers next Thursday night. 
"From the shoulder to the leg to the mind, I'm ready to go," Prescott explained, per Charean Williams of Pro Football Talk. 
"I'm definitely ready. I'm excited," the 28-year-old added after Friday's practice, according to Todd Archer of ESPN. "I put in a lot of work to get to this point. Whether it was months ago, rehabbing the ankle, to the last few [weeks] keeping the feet working while I was letting my arm rest. There is so much work I put into this I'm just excited to go out there and be a part of the full game. Just being out there with my brothers and being able to do something I love." 
On Thursday, Dallas head coach Mike McCarthy seemed disinterested in acquiring free agent and 2015 NFL Most Valuable Player Cam Newton, who was surprisingly released by the New England Patriots on Tuesday. Instead, Cooper Rush will serve as Prescott's backup at Raymond James Stadium next Thursday evening.