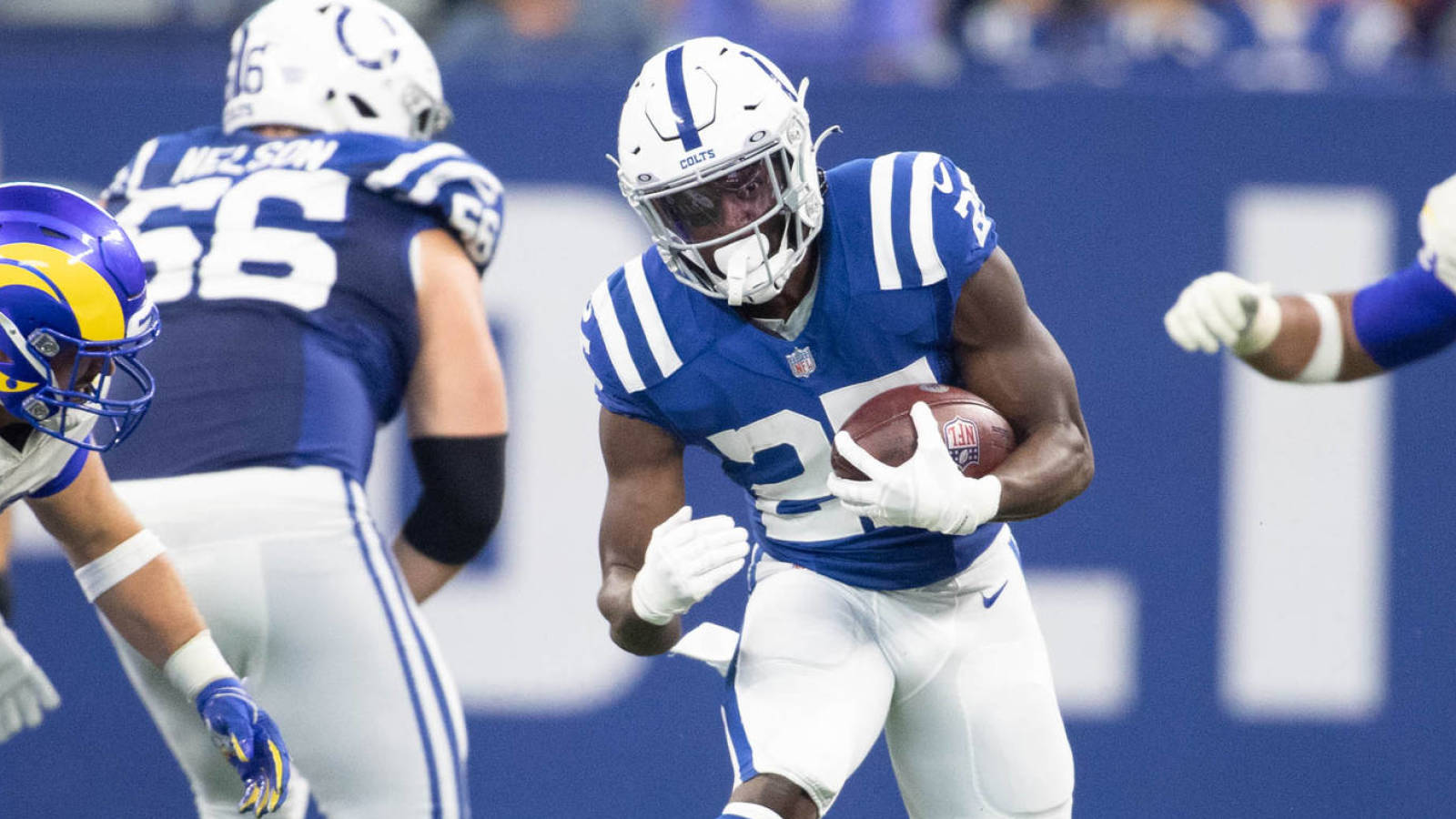 The Indianapolis Colts and veteran running back Marlon Mack have mutually agreed to seek a trade, according to NFL Network's Tom Pelissero. 
Mack is fully healthy after suffering a torn Achilles last season, Pelissero adds. 
While nothing is imminent on the trade front, it makes sense that the Colts would agree to trade Mack. He has played just 13 snaps through two games and was a healthy scratch in Week 3. 
Mack re-signed with the Colts this offseason on a one-year deal. The 25-year-old has spent his entire five-year career in Indianapolis. 
Mack's best season came in 2019 when he rushed for 1,091 yards and eight touchdowns. When he went down with an Achilles injury in 2020, Jonathan Taylor and Nyheim Hines emerged as the top running backs in Indy.
Last season, Taylor rushed for 1,169 yards and 11 touchdowns, while Hines ran for 380 yards and three touchdowns with 63 catches for 482 yards and four scores. 
It's unclear which teams might be interested in Mack, but with several running back injuries around the NFL, he's bound to end up somewhere. 
The Colts are 0-3 this season and could use help in other areas. Trading Mack will allow them to potentially upgrade at least one other position.