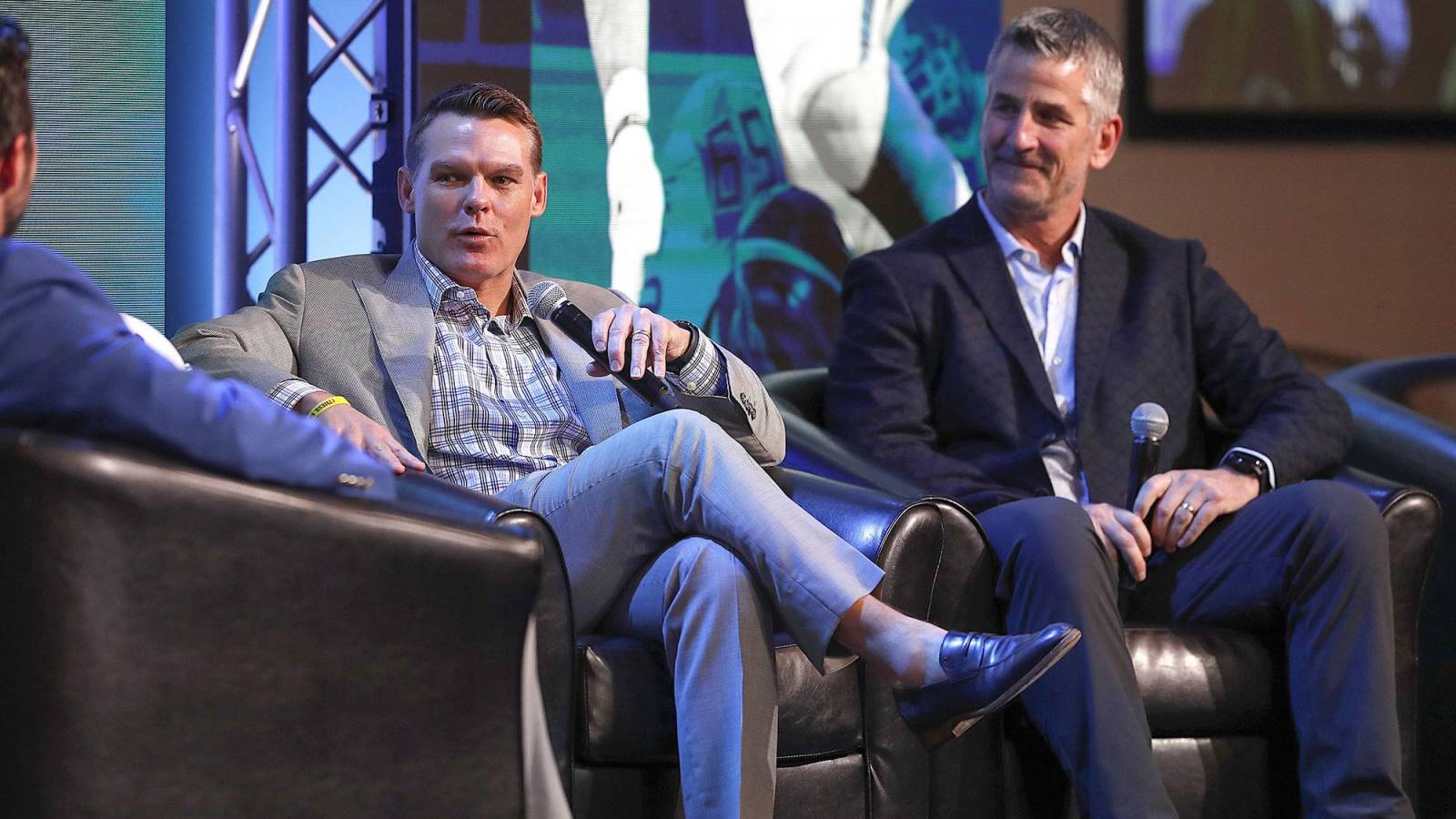 The Indianapolis Colts will see some key decision-makers stick around through the 2026 campaign as the franchise has signed general manager Chris Ballard and head coach Frank Reich to contract extensions.
"In Chris Ballard and Frank Reich, we have as great a general manager – head coach combination as there is in the NFL, and I can't tell you how proud I am to have them leading our franchise," Colts Owner & CEO Jim Irsay said. "I truly believe this football team is on the doorstep of great things, and that's because of the culture both have cultivated in their time with the Horseshoe. Whether we are marching toward the playoffs or facing adversity, whether we are building our roster or making a difference in the community, we have the ideal leaders in Chris and Frank."
Ballard was hired as general manager of the Colts in 2017 after serving as director of football operations for the Kansas City Chiefs from 2015-16. He is responsible for rebuilding the team with several solid draft picks, including Quenton Nelson and Darius Leonard.
Ballard can also be credited with trading for veteran quarterback Carson Wentz and making Leonard the highest-paid inside linebacker in the NFL with a five-year, $99.25 million deal. 
Reich was hired as head coach of the Colts in 2018, and although he wasn't Ballard's first choice, the 59-year-old has been better than expected. 
Reich has led the Colts to two postseason appearances in three years with three different starting quarterbacks, and 2021 will mark his fourth starter in four seasons with Wentz at the helm. 
Irsay said in March that Reich is a "great asset to the franchise" and "his talent to be able to elevate a quarterback's play" will be what brings Indianapolis another Super Bowl title. 
The Colts are 32-32 and have made the playoffs in two of four seasons under Ballard. Reich is 28-20 in three seasons in Indy.