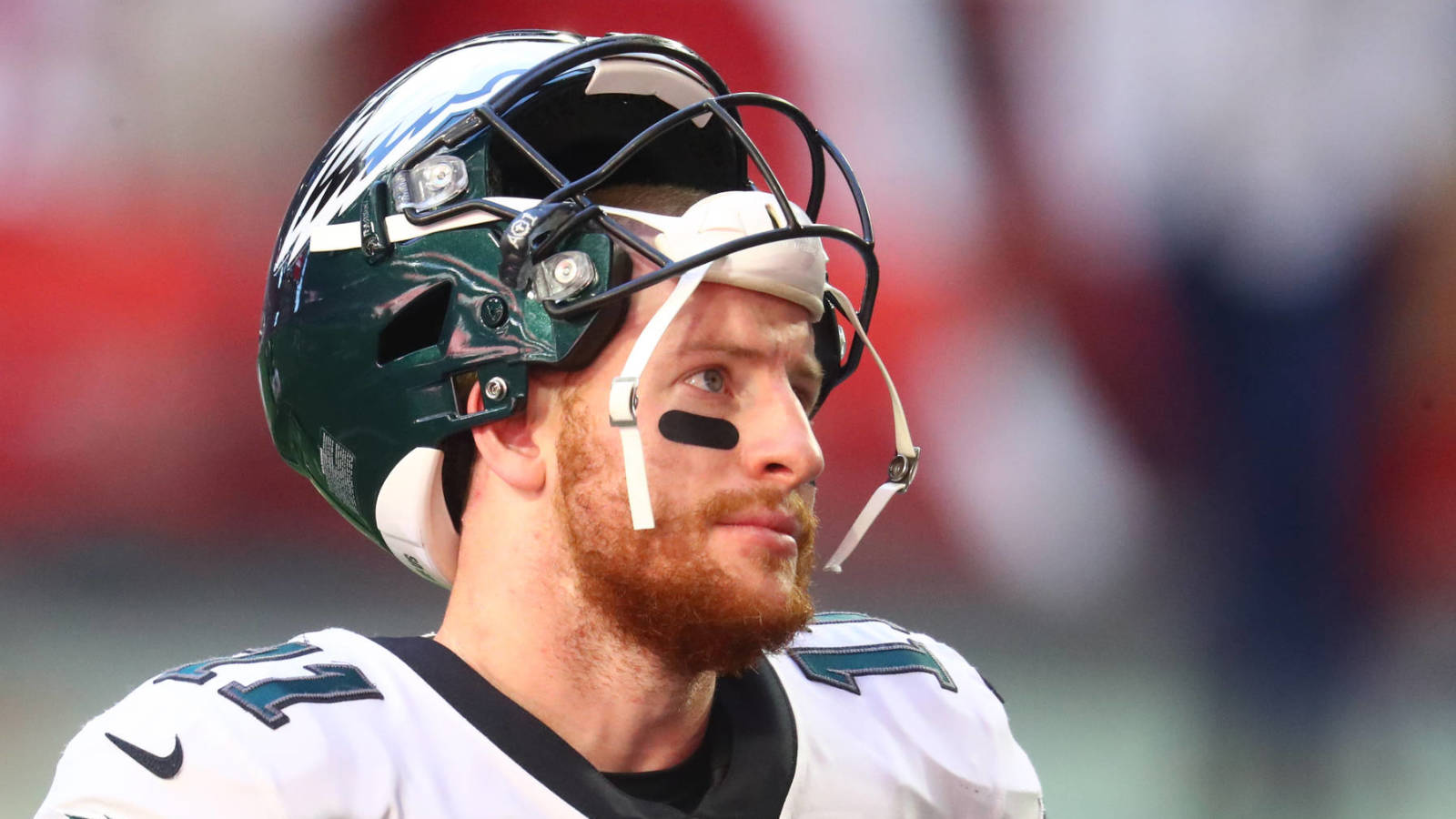 The Philadelphia Eagles are hoping to get a first-round pick in a trade involving quarterback Carson Wentz, but it looks like they may not be getting their wish, as the Indianapolis Colts are reportedly refusing to budge on their offer of two second-round picks (along with an additional later pick to sweeten the deal) in exchange.
According to Zak Keefer of The Athletic, while the Eagles are still trying to get a first-round pick out of any deal, the Colts feel no real pressure to make a better offer to the Eagles, since they seem to have outbid everyone else for Wentz. And Wentz seems to have made it clear to Philadelphia that Indianapolis is his preferred destination, making it difficult for the Eagles to have much leverage.
The Eagles' best hope for landing a first-rounder may be Chicago, as the Bears are another team that has been linked to Wentz and were even called the "favorite" to land the quarterback by Sports Illustrated's Albert Breer. If the Bears are desperate enough, they may be willing to give up a first for Wentz, though talks between the two sides have not seemed to progress over the last few days, causing some to wonder if a potential deal has fallen apart.