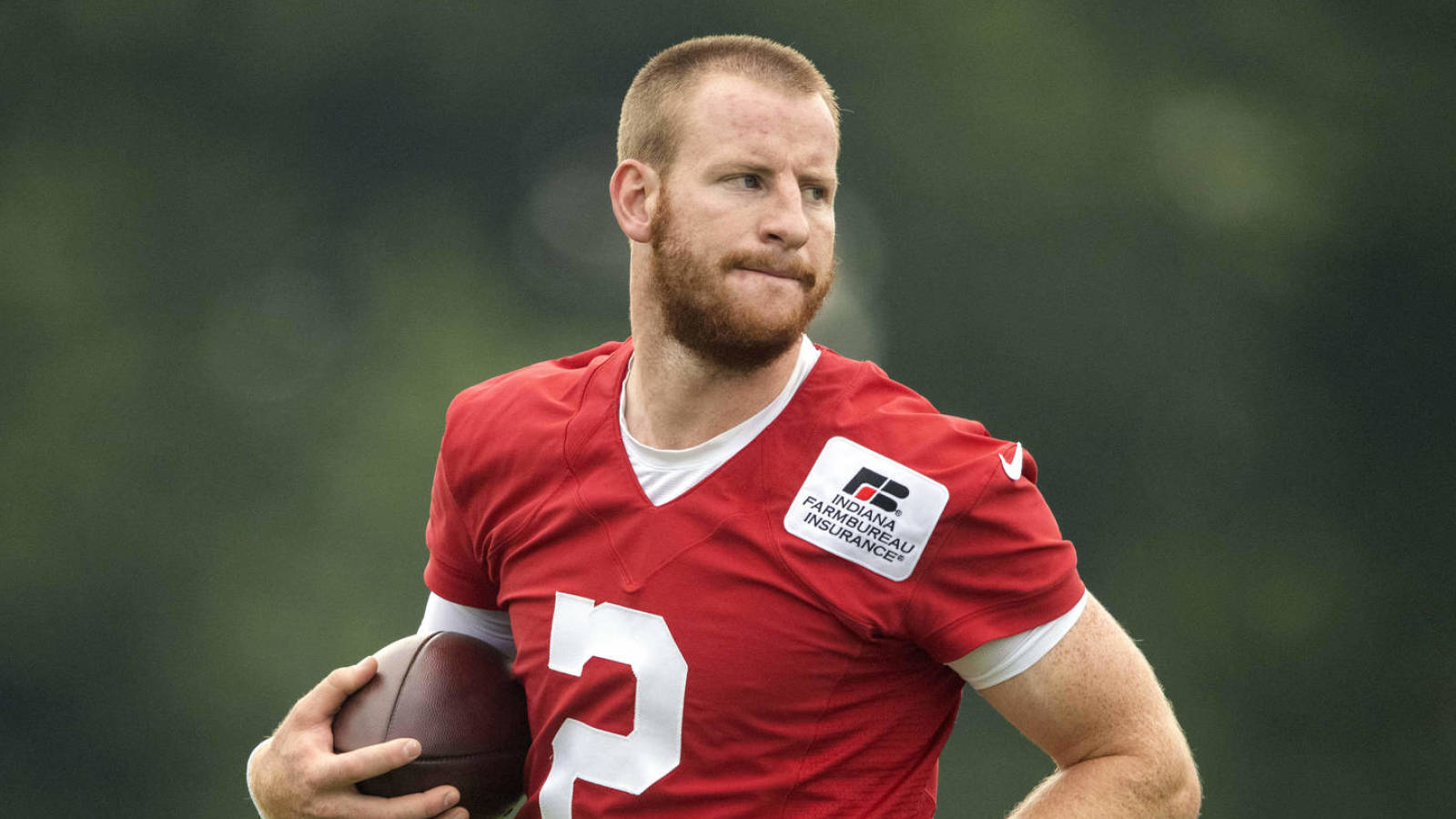 Indianapolis Colts' quarterback Carson Wentz, who surprised many by returning to practice just three weeks after having foot surgery, is progressing well as Week 1 is finally here.
The veteran is "right on track" to start the Colts' season opener against the Seattle Seahawks on Sunday, according to Sports Illustrated's Albert Breer.
Breer's report comes after The Athletic's Zak Keefer reported last week Wentz was "optimistic" he'd play Week 1 against the Seahawks. 
The biggest question surrounding Wentz's injury was how his foot would respond to back-to-back practices. However, he has looked very comfortable thus far. 
The Colts acquired Wentz in a trade with the Philadelphia Eagles earlier this offseason. The veteran signal-caller had a disastrous final year in Philly, going 3-8-1 with 2,620 yards and 16 touchdowns against 15 interceptions before being benched in favor of Jalen Hurts. 
Earlier this summer, Colts head coach Reich said he was very confident Wentz could bounce back this year after an abysmal 2020 season. On a similar note, Wentz noted earlier this summer he sees "something special brewing" with the Colts entering 2021. 
Only time will tell if Indy can turn things around behind Wentz and get to the AFC Championship game for the first time since 2014.