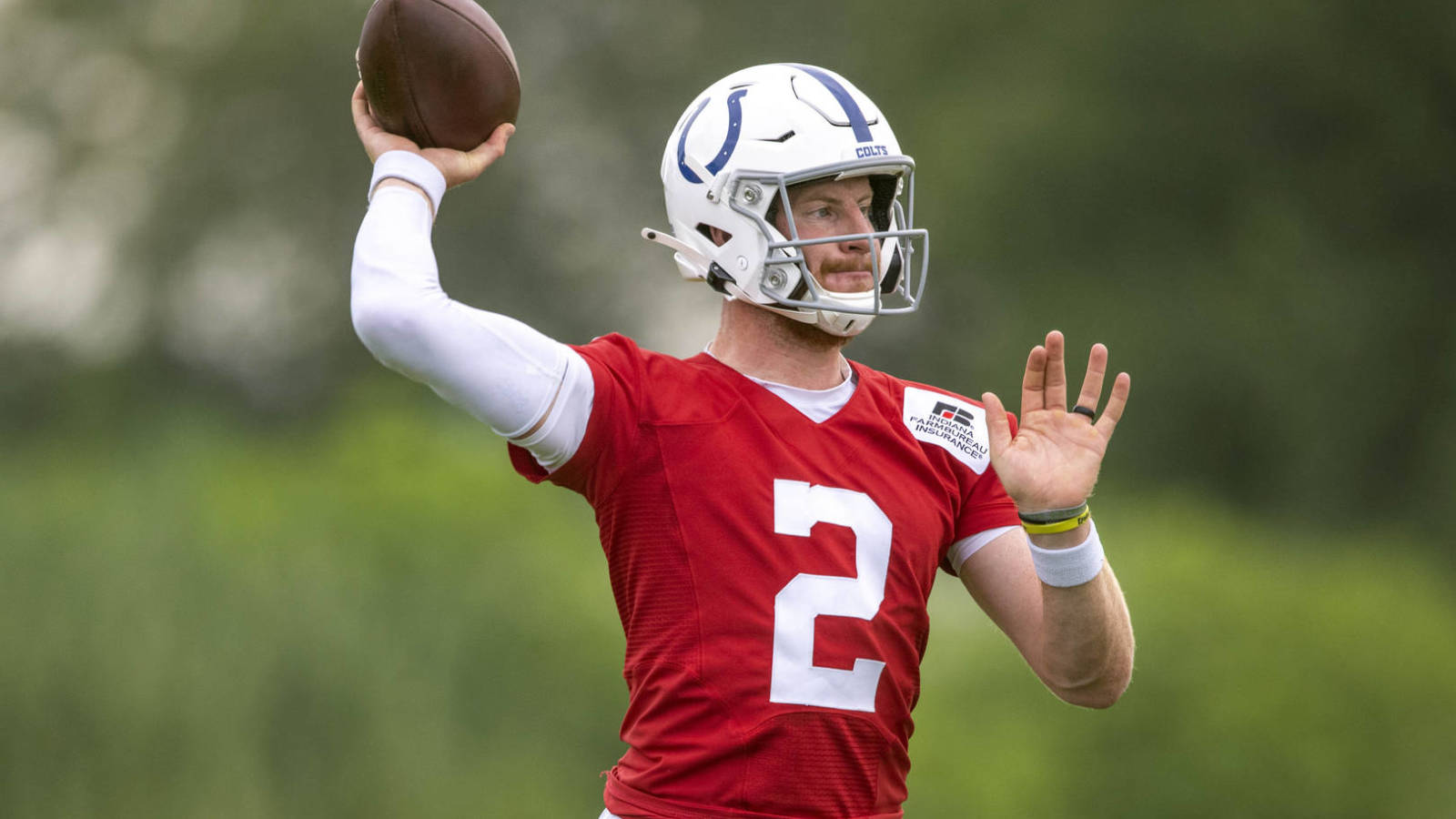 Indianapolis Colts coach Frank Reich said Tuesday that quarterback Carson Wentz had "very successful surgery" to address the foot injury the signal-caller suffered last week, but Wentz could miss anywhere from five to 12 weeks of action as he recovers from the setback. 
Reich was the Philadelphia Eagles' offensive coordinator when current Chicago Bears backup quarterback Nick Foles replaced an injured Wentz and guided Philadelphia to a Super Bowl victory, but the coach heavily suggested on Wednesday that a healthy Wentz will be his QB1 at some point this fall. 
"I'll say a couple of things. This is Carson's team first of all," Reich explained, per Nick Shook of the NFL's website. "He's our quarterback. We're so excited about having him. He knows that, his team knows that. When we brought him here, we brought him here for one reason. He's going to come in here and lead this football team.

"I don't mind talking about Nick Foles. I love Nick Foles. He plays for the Chicago Bears. I haven't talked to him, but I think he's a great player. I think he's proven that. I think he's a great teammate — there's nothing about Nick Foles that I don't like. I think he's a winner. He's certainly a guy that fits our kind of culture, but he plays for the Chicago Bears. We're glad we got the guys we've got, and we're focusing on getting our team better, and I'm excited about that and the players that we have."
Foles is third on Chicago's depth chart but said Monday he hadn't spoken with Reich or anybody else associated with the Colts about a potential trade. 2020 fourth-round draft pick Jacob Eason is Wentz's immediate replacement, and Wentz is expected to stay off his injured foot for at least two weeks before he starts his rehabilitation. 
If Eason fails to impress in August preseason games, Reich and the Bears may have something to talk about ahead of Labor Day weekend.