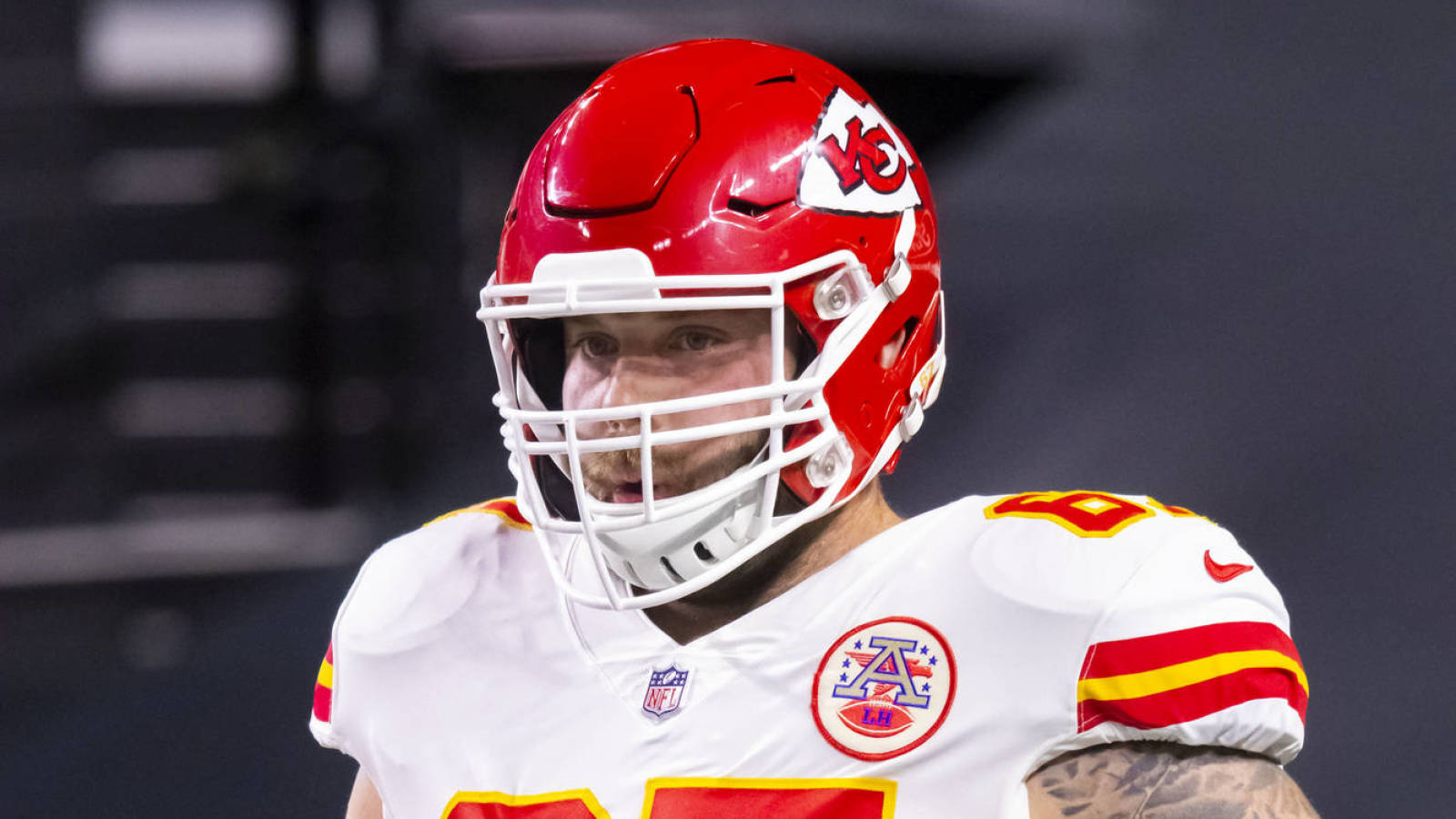 The Kansas City Chiefs started Super Bowl LV midweek facing potential coronavirus-related concerns.  
ESPN's Adam Schefter reported on Monday afternoon that the Chiefs have placed center Daniel Kilgore and wide receiver Demarcus Robinson on the reserve/COVID-19 list. Per Schefter, the two were deemed high-risk close contacts but aren't themselves positive cases, meaning they could be cleared to face the Tampa Bay Buccaneers at Raymond James Stadium on Sunday if they test negative for the virus through the weekend. 
Until then, everyone associated with the Chiefs will anxiously await the results of future COVID-19 testing. 
As Mike Florio noted for Pro Football Talk, neither Kilgore nor Robinson starts for the Chiefs. Robinson has tallied just one reception during the playoffs, but he recorded a career-best 45 catches in regular-season play. 
Last week, ESPN's Jeremy Fowler wrote that the NFL is testing Chiefs and Buccaneers personnel twice daily for COVID-19. Anybody who returns a confirmed positive result during the week will be ruled out for the Super Bowl per the league's health and safety protocols. 
The NFL has also reminded both teams that they are to continue following league guidelines, such as wearing proper face coverings during interactions and avoiding gatherings when away from club facilities.