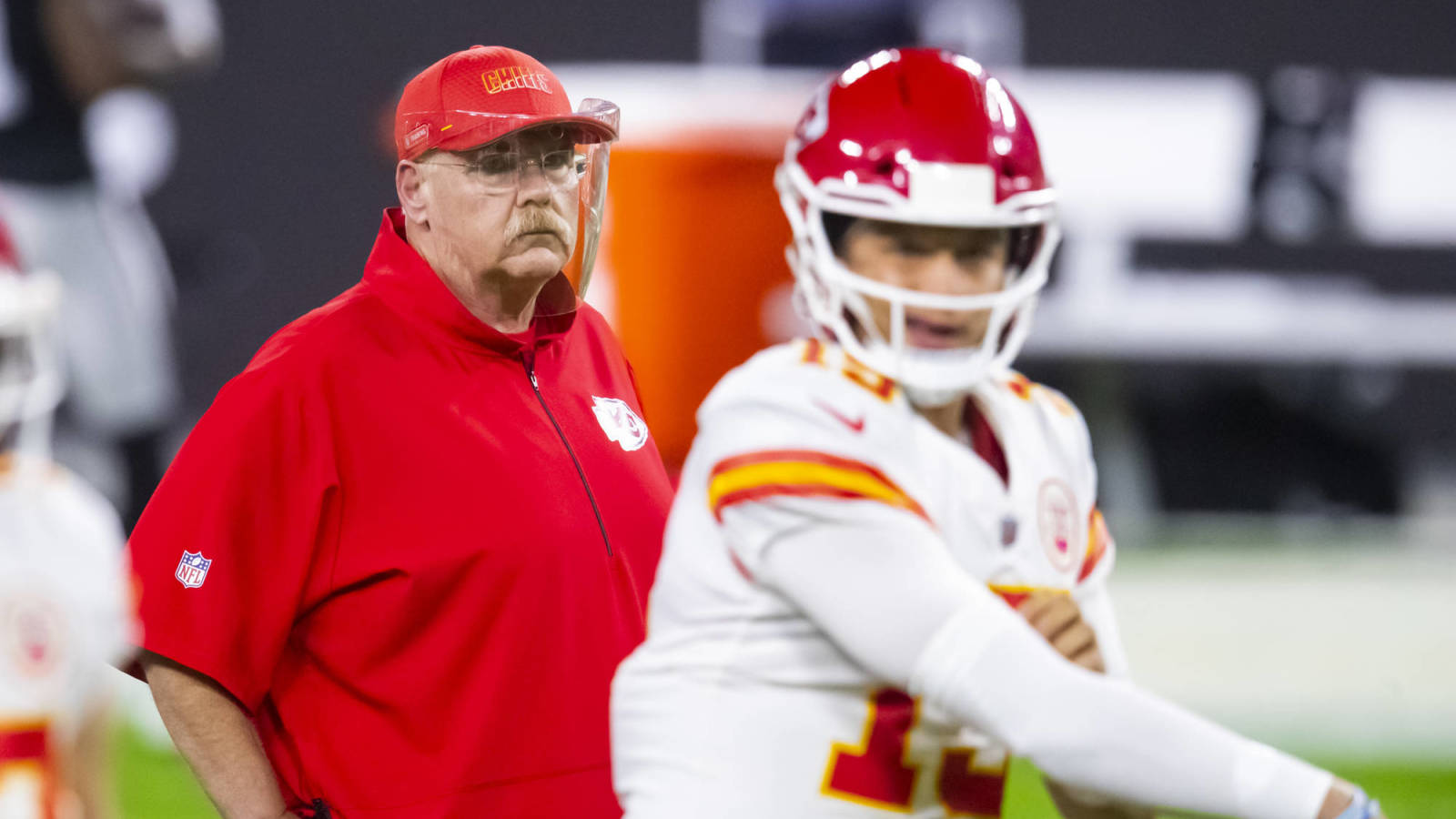 Kansas City Chiefs fans became instantly, and understandably, concerned when Patrick Mahomes was placed in concussion protocol ahead of Sunday's AFC Championship Game against the Buffalo Bills.
However, it appears the former MVP is progressing well. According to Chiefs head coach Andy Reid, Mahomes was at practice on Wednesday looking and feeling good. 
"He looked good, he is in the protocol, so there's only certain things he can do, and it's a limited basis, but today is a limited practice so this fit right into what he can do. But he took all the snaps and feels good. We just have to follow this protocol as closely as we possibly can," Reid said, according to Pro Football Talk's Michael David Smith. 
Mahomes exited Kansas City's divisional-round matchup against the Cleveland Browns in the third quarter after attempting to run on a third-and-one play when Cleveland linebacker Mack Wilson tackled him, twisting his neck and head in the process. 
Following the Chiefs' 22-17 win over the Browns, Wilson addressed the hit, saying he's "never been a dirty player." The linebacker also tweeted to Mahomes, wishing him a speedy recovery. The Texas Tech product replied, "All good brother!"
Mahomes completed 21-of-30 passes for 255 yards and one touchdown before exiting. He also had three carries for 14 yards and a score. If he's unable to compete against the Bills, Chad Henne would be in line to make his first career playoff start.