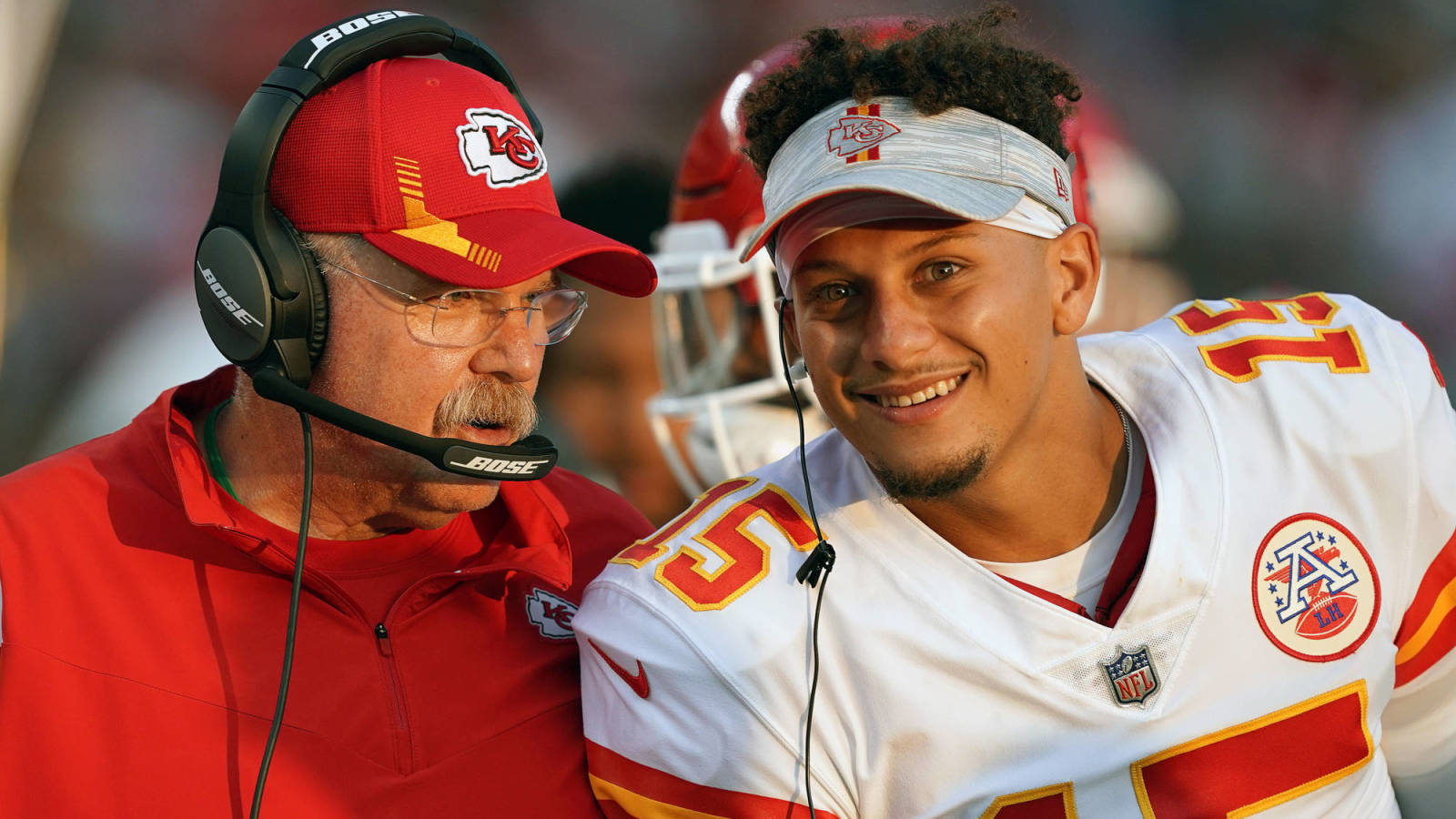 The Kansas City Chiefs have high expectations entering the 2021 campaign despite a Super Bowl loss to the Tampa Bay Buccaneers last season. 
Those high expectations have the Chiefs atop the Super Bowl LVI odds at +500, per DraftKings Sportsbook. While Kansas City is the favorite, though, the Buccaneers aren't far behind at +600. 
The Chiefs are more motivated than ever to hoist the Lombardi Trophy after being embarrassed by Tampa Bay in the big game last season. Tight end Travis Kelce recently told reporters that the team didn't expect to lose the way it did and that he felt like he couldn't show his face around Kansas City following the loss. That feeling alone should be all the motivation the Chiefs need to bring another title home this season. 
The Chiefs lost to the Bucs in the last Super Bowl because they could not protect Patrick Mahomes. The upgrades on the team's offensive line this summer will change that, which is part of why Kansas City has such high championship odds this year. 
With upgrades to the offensive line, Mahomes should have plenty of time to get the ball to his playmakers. Because of that protection, the running game, with Clyde Edwards-Helaire atop the depth chart, is also expected to improve this year. 
In addition to the Chiefs and Buccaneers, the Buffalo Bills (+1,000), Green Bay Packers (+1,300) and Baltimore Ravens (+1,400) sit atop the Super Bowl odds. 
The Houston Texans have the worst Super Bowl odds at +30,000 amid the Deshaun Watson drama.