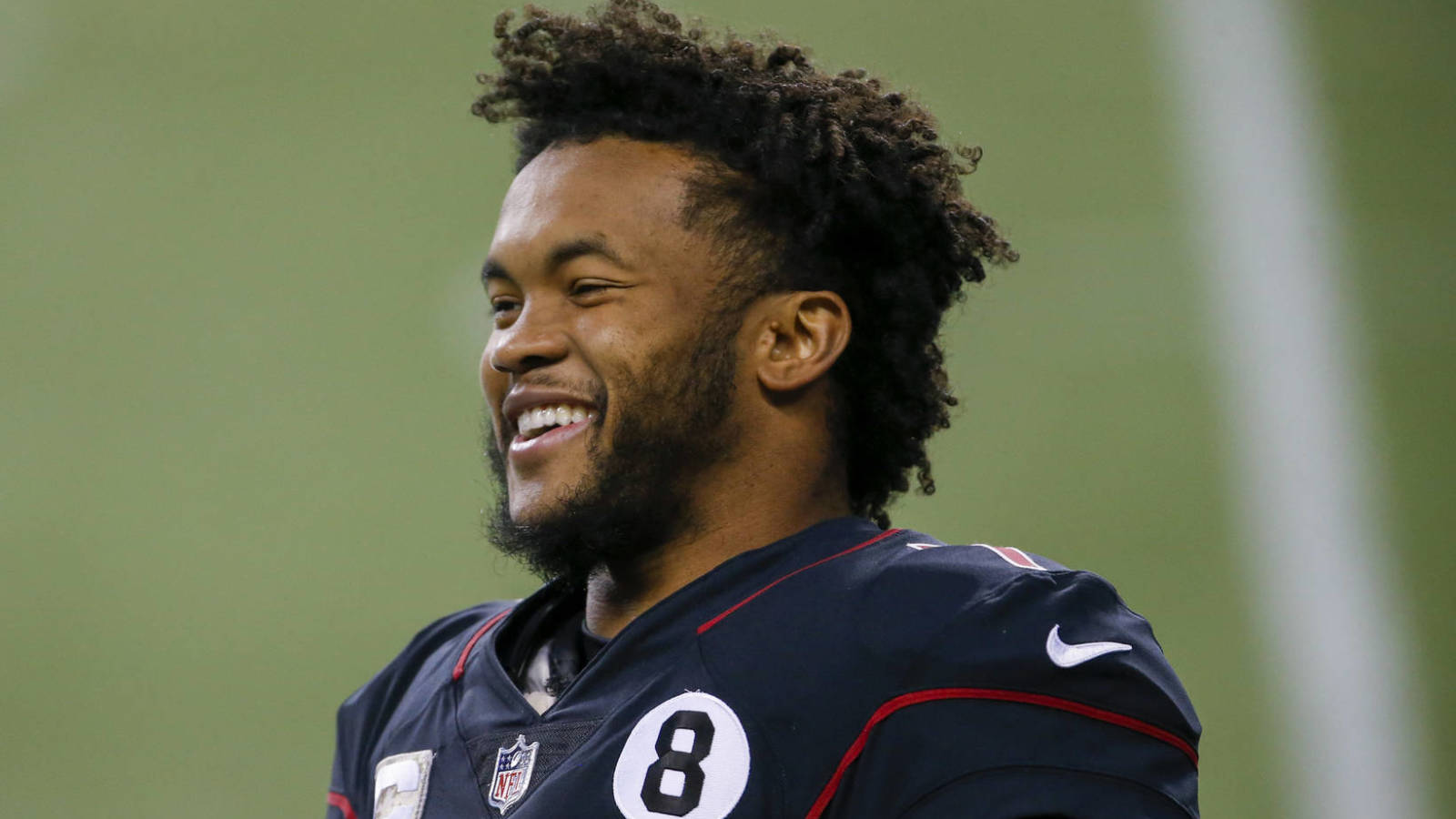 Kyler Murray's Hail Mary touchdown pass to DeAndre Hopkins last week against the Buffalo Bills was so incredible that people dubbed it the "Hail Murray." Now fans who want to own apparel with the saying on it have a chance. 
According to Josh Gerben of Gerben Law Firm, Murray has filed a trademark for the iconic saying, which will soon be available on a wide variety of clothing and football instruction services.
Murray's trademark filing comes just a couple of weeks after Seattle Seahawks quarterback Russell Wilson filed for a "Let Russ Cook" trademark so that he can sell various cooking items with the phrase. 
Tampa Bay Buccaneers quarterback Tom Brady also filed for a few trademarks this season — "TB x TB," "Tompa Bay" and "Tampa Brady." 
This probably won't be the last time Murray files a trademark. 
The 2019 Rookie of the Year could very well win this year's MVP award, which would likely result in more merchandise being made. He's led the Cards to a 6-4 recording while completing 68.3% of his passes for 2,644 yards and 19 touchdowns against eight interceptions. He's also rushed for 619 yards and 10 touchdowns. 
Erin Walsh is a Boston sports fan through and through. Although many think Boston sports fans are insufferable, Erin tries to see things from a neutral perspective. Her passion is hockey, and she believes defense wins championships. In addition to covering sports for Yardbarker, she covers Boston sports for NBC Sports Boston. Follow her on Twitter @ewalsh90
We Thank To Our Readers For Your All Contributes. We Still Seek Your Support In Pandemic CoronaVirus.
Donate Bellow For Better Future
[charitable_donation_form campaign_id=57167]