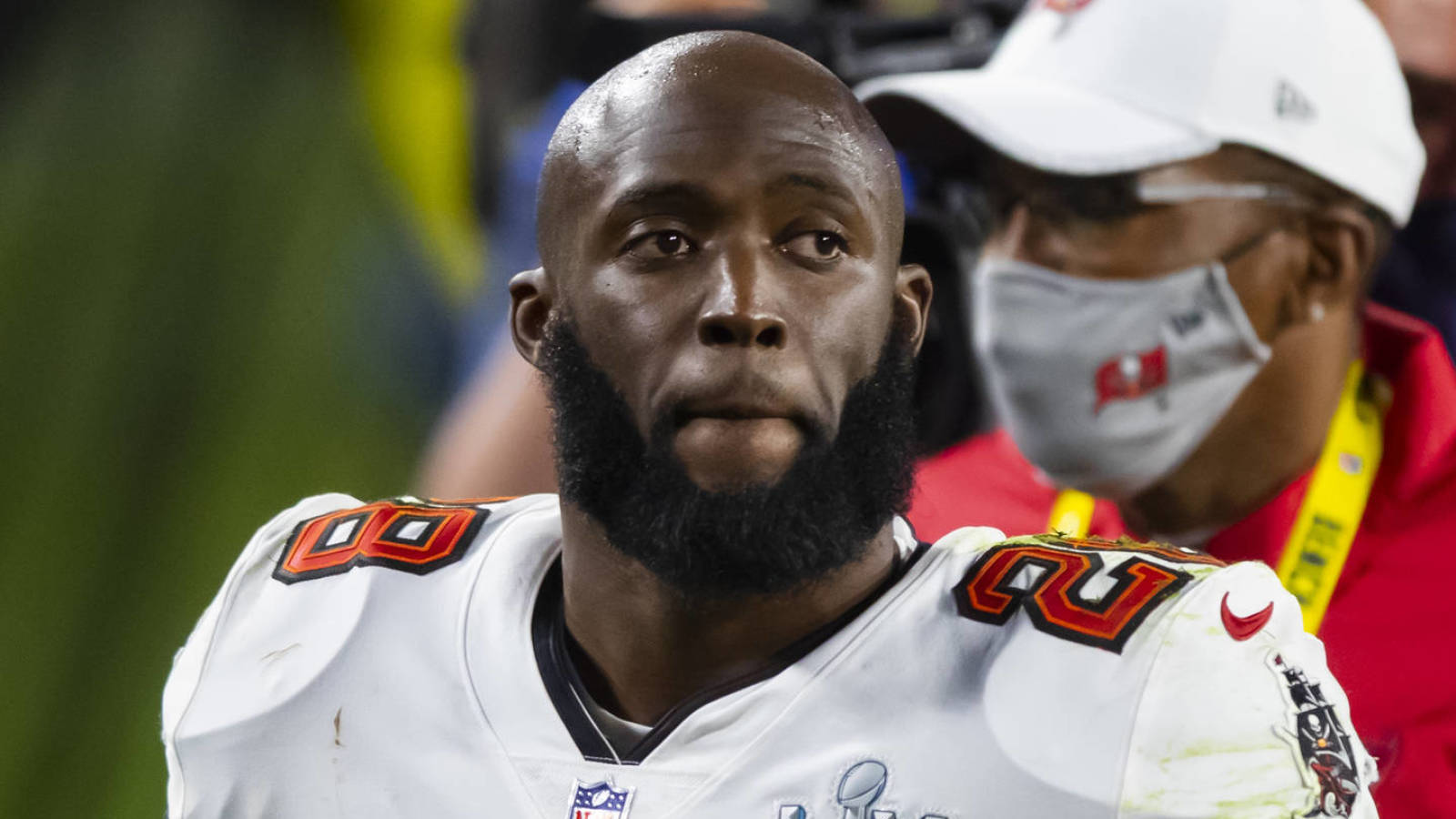 The Tampa Bay Buccaneers brought back all of their starters from the Super Bowl, which leaves room for a little competition heading into training camp. 
During an appearance on the "Pewter Report Podcast," Bucs head coach Bruce Arians said one of those perceived competitions, between Leonard Fournette and Ronald Jones, won't necessarily be a competition. Instead, the two players will split time in the backfield. 
"Of all the positions, it's probably the one where those two guys will compete," Arians said. "But they're both gonna play. They're so talented and they both bring so much to the table. Hopefully if they're both healthy, they are splitting time. I know fantasy doesn't like that, but those two guys . . . I mean, RoJo is one of the best runners I've been around. Lenny had that great run in the playoffs. He showed what they drafted him for in the top 5. So we're blessed to have this group of backs, with Ke'Shawn [Vaughn] and Gio [Bernard]. It's a hell of a group."
Jones was Tampa Bay's lead running back last season until he tested positive for COVID-19 and suffered an injury. The 23-year-old ran for 978 yards and seven touchdowns in 14 games.
Fournette took over as the starter in Week 15 and ran for 96 yards and three touchdowns in three games while catching eight passes for 62 yards. The 26-year-old made the most of his opportunity in the playoffs, running for 300 yards and three touchdowns while catching 18 passes for 148 yards and a score. 
At this point, it's unclear if Fournette will land the starting job or if he'll revert back to his original role. However, Tom Brady liked working with him, so he could be in the starting lineup come Week 1.