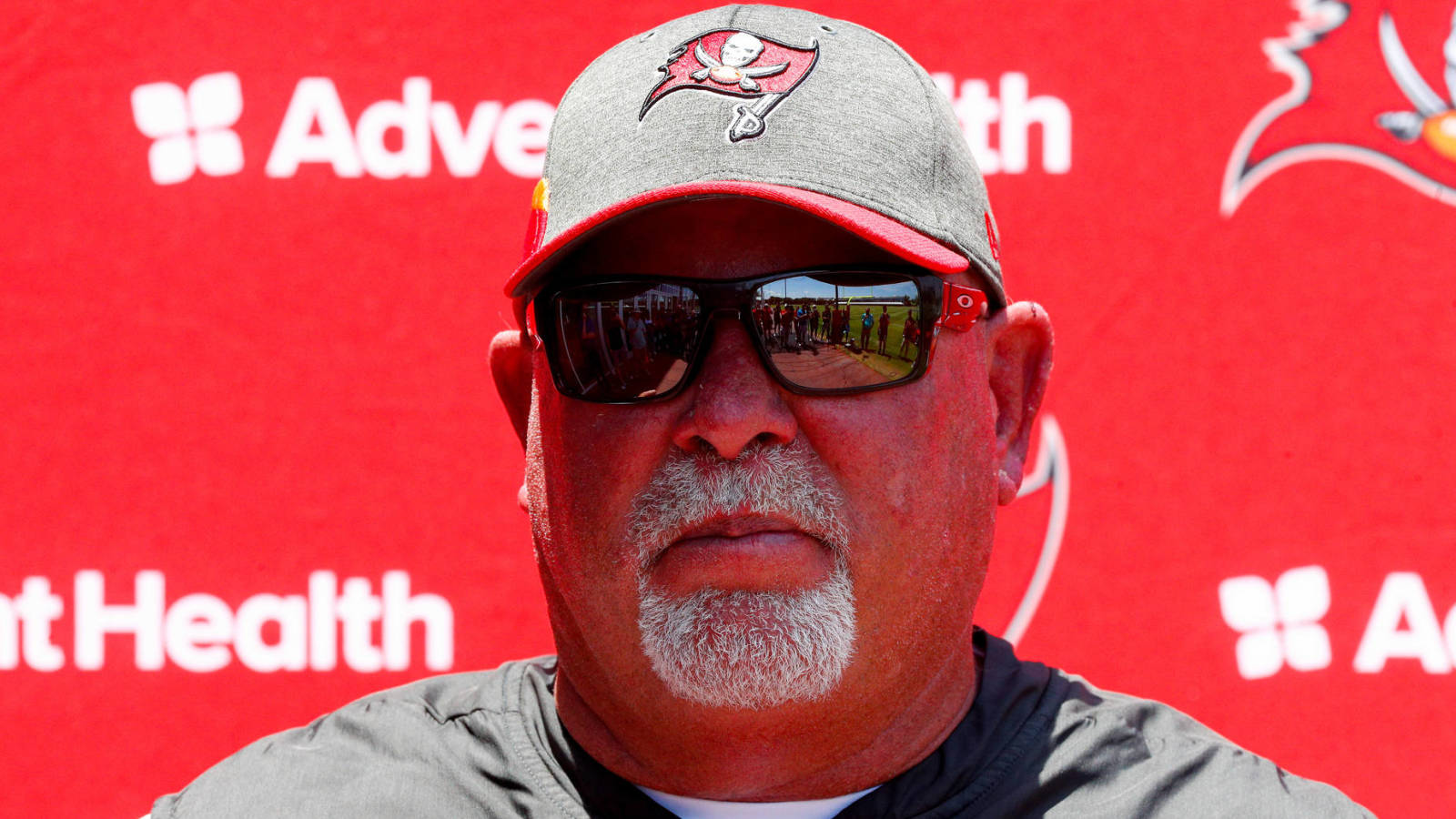 NFL teams cannot force players to get the COVID-19 vaccine, but they can make life very difficult for unvaccinated players. The Tampa Bay Buccaneers, in particular, will implement some financial consequences for unvaccinated players who don't follow protocols. 
Bruce Arians told Rick Stroud of the Tampa Bay Times that he will fine any unvaccinated player $14,000 for not wearing a mask when he is supposed to or violating any of the NFL's other COVID-19 protocols. The Bucs head coach added that players will not receive warnings, just fines on the spot. 
Arians also noted that unvaccinated players will be tested every day, while vaccinated players will be tested once every other week, making life a lot more difficult for the unvaccinated. 
"A vaccinated player will get tested 14 times this year," Arians said. "An unvaccinated player will get tested 140."
While he's ready to implement fines, Arians also said he believes the Buccaneers' vaccination rate will be more than 85% by final cutdowns. 
Arians' comments come after the NFL sent out a memo earlier this week stating that teams who have a COVID-19 outbreak among unvaccinated players will be forced to forfeit their postponed games if they cannot be rescheduled within the current 18-week schedule. 
Several players expressed disdain with the memo, including DeAndre Hopkins, Jalen Ramsey and Matt Judon.
The Buccaneers have solid odds to repeat as Super Bowl champions this season, and Arians clearly doesn't want any bumps in the road to affect their chances down the line.