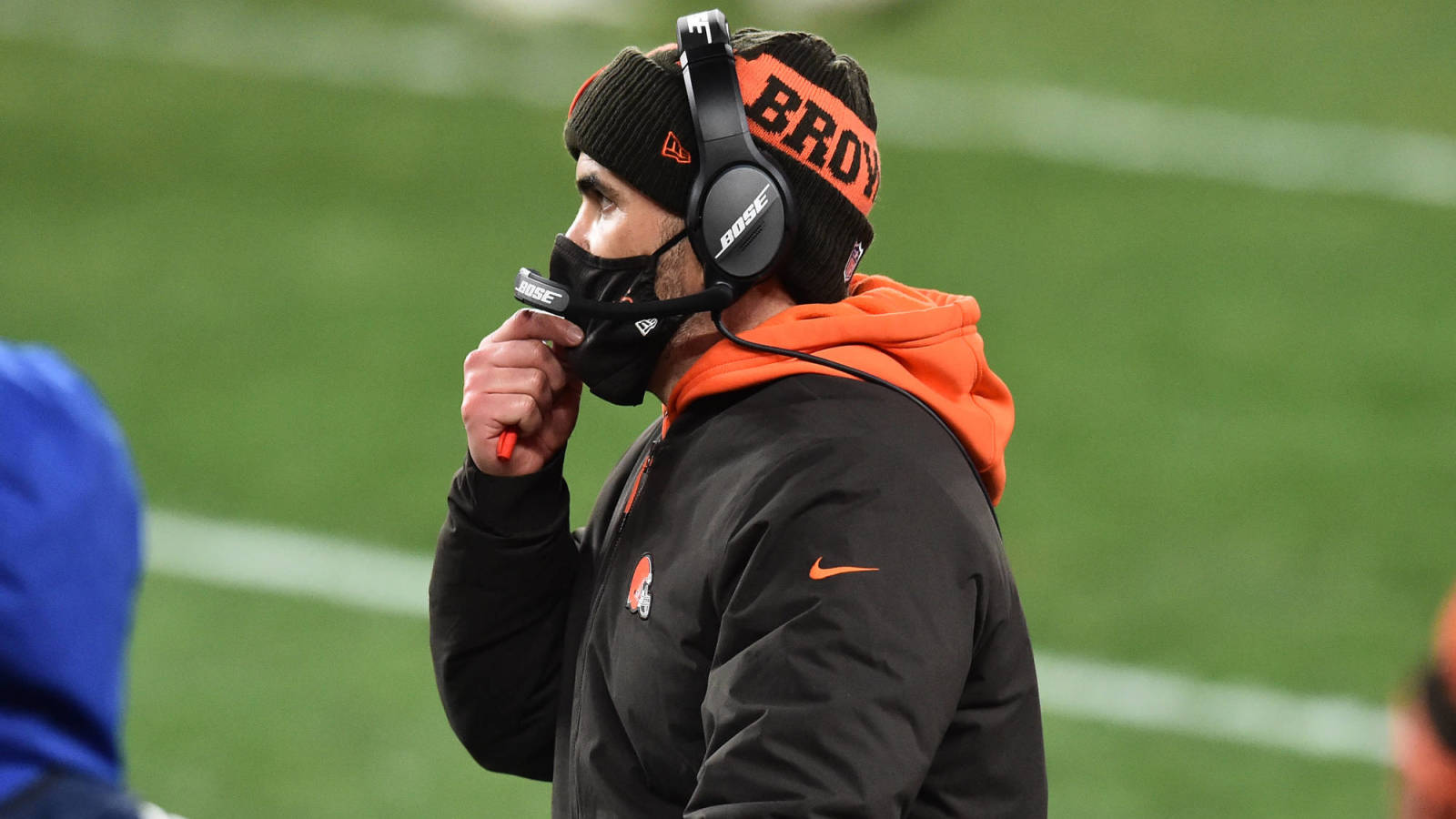 Jay-Z once said, "moral victories is for minor league coaches" and that sentiment seems to be shared by Browns head coach Kevin Stefanski, who said he was not interested in celebrating any moral victories after Cleveland's thrilling 47-42 loss to the Baltimore Ravens on Monday night. 
"I do not want to go down the moral victories [path]," Stefanski said after the game. "We lost. We got beat. Proud of the guys and how they battled — I really am — but I just look at all the mistakes that we made, and we have to correct them."
It would be easy for Stefanski to treat Monday night's loss as a win, as his team played incredibly hard and still are in prime position to grab a wild-card spot in the AFC. However, Stefanski knows that with the win, the Browns would have been dangerously close to catching the Steelers in the AFC North standings and would have solidified Cleveland as a legitimate playoff contender. 
Plus, beating the Ravens essentially would have knocked them out of playoff contention or at least given them an incredibly difficult path to the postseason. The Ravens are currently ranked 8th in the AFC, which would leave them out of the playoffs but they are tied at 8-5 with the Miami Dolphins, who currently hold the final wild-card spot.
The Browns could have a chance to get some real victories over the last few weeks of the season, as they are set to face the New York Giants (who may be without Daniel Jones) on Sunday night before taking on the winless Jets the following week.