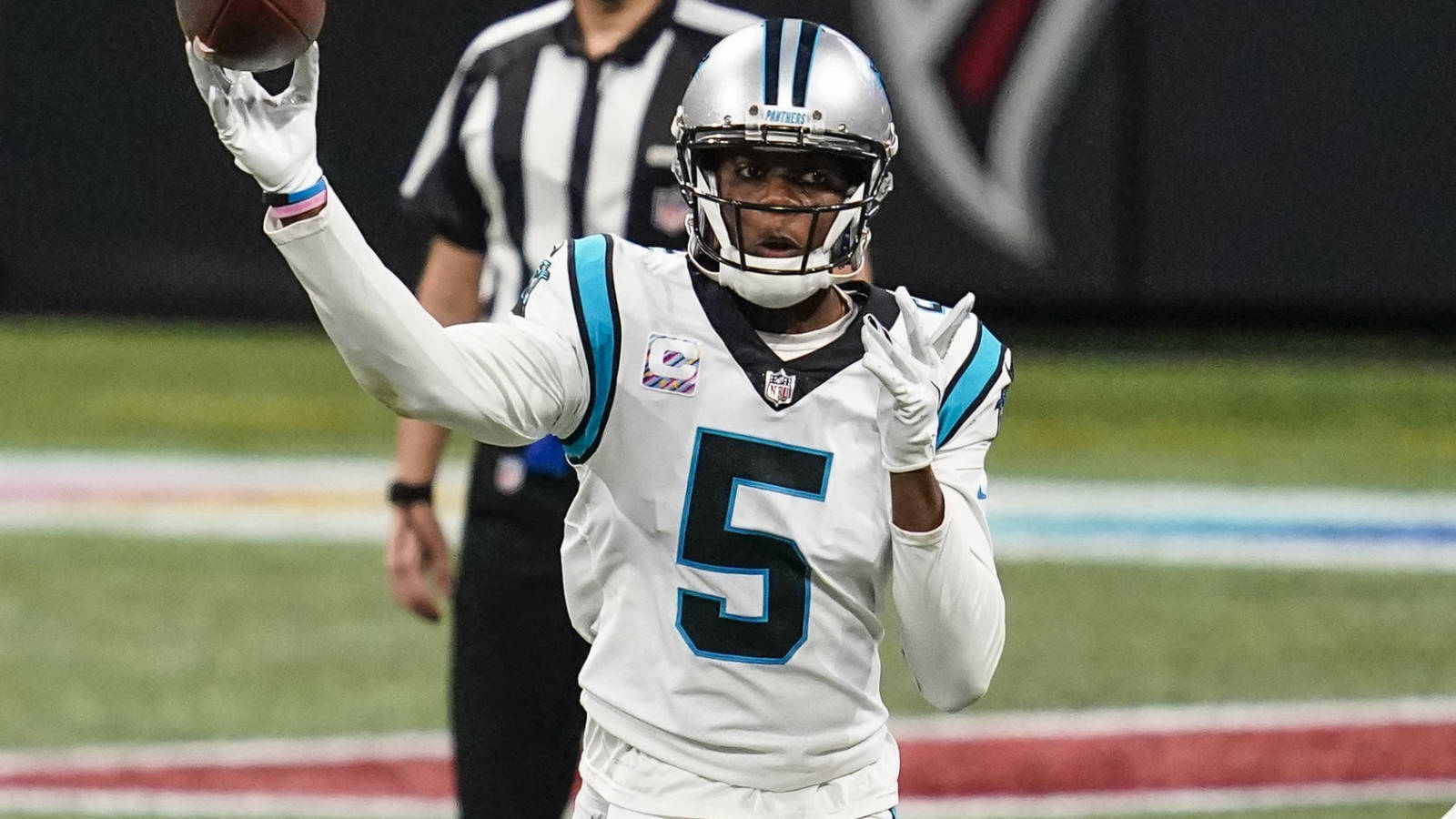 Drew Lock has failed to cement himself as the long-term starting quarterback for the Denver Broncos over his first two NFL seasons. As a result, the Broncos acquired veteran Teddy Bridgewater from the Carolina Panthers ahead of the NFL Draft weeks after the Panthers traded with the New York Jets for former first-round pick Sam Darnold. 
Per Sydney Jones (h/t Ben Swanson) of the Broncos' website, Bridgewater recently said his latest NFL journey is "a great, unique opportunity for me to come in and compete and lead at the same time" and suggested he can lift Denver's QB room with his presence. 
"Competition makes us all better as human beings," he explained. "In the end, you look back and you realize you form relationships and bonds with different guys through competition. You learn a lot about the guy you're competing against, the guy you're competing with. So I'm looking forward to this opportunity, making the best of it and just going out there and taking it one day at a time."
Interestingly, the Broncos were one of the teams linked with disgruntled Green Bay Packers quarterback and reigning NFL Most Valuable Player Aaron Rodgers ahead of the opening night of this year's draft. Green Bay general manager Brian Gutekunst has repeatedly said he's not trading the future Hall of Famer, but Denver likely would be willing to move whatever pieces, including Bridgewater, to bring Rodgers to town before training camp sessions begin.