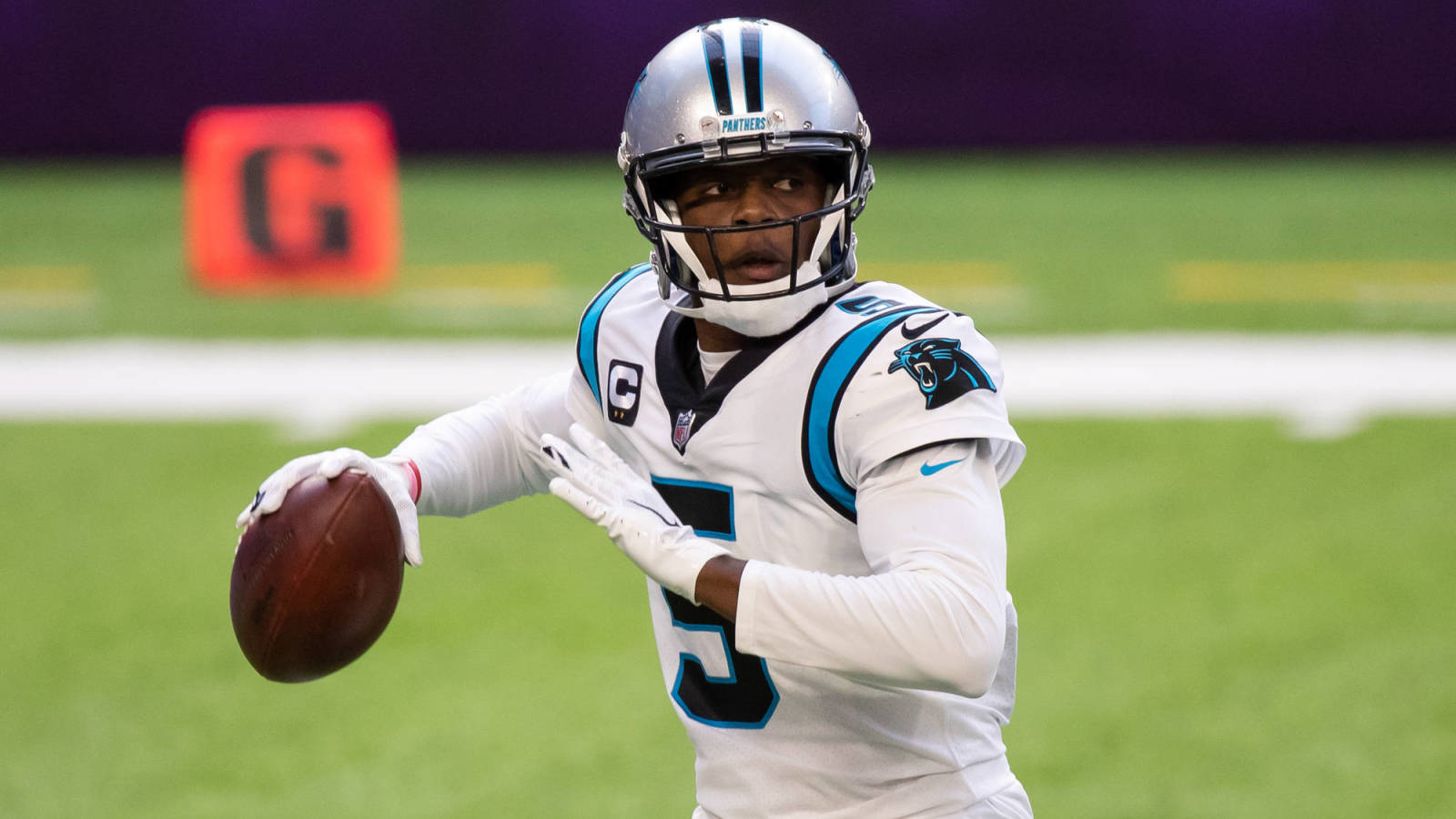 New Denver Broncos quarterback Teddy Bridgewater generated headlines earlier this month when he said on the "All Things Covered" podcast that Carolina Panthers head coach Matt Rhule and offensive coordinator Joe Brady need to "practice different things in different ways" a couple of weeks after Carolina traded Bridgewater to Denver. 
Per Josh Alper of Pro Football Talk, Bridgewater told reporters on Monday that he's since communicated with Brady and is ready to move on.
"I am in Denver now. It was taken out of context what I said. Joe is my guy. I texted him. I am in Denver now. I don't have much to say about last year," Bridgewater explained. 
Bridgewater wasn't so kind during the podcast appearance. 
"As an organization, there's things you can do better," he said of the Panthers at that time. "I'll just say this, for Joe Brady's growth, that organization, they'll have to practice different things in different ways. One thing we didn't do much of when I was there, we didn't practice two-minute, really. We didn't practice red zone. . . . You walk through the red zone stuff and then Saturday you come out and practice red zone, but you'd only get like 15 live reps. Guys' reps would be limited." 
Bridgewater is set to compete with 2019 draft pick Drew Lock for starting QB honors this summer, while former first-round pick Sam Darnold is now atop Carolina's depth chart. Star pass-rusher Von Miller said on Monday he felt the Broncos acquiring Bridgewater "was a great move."