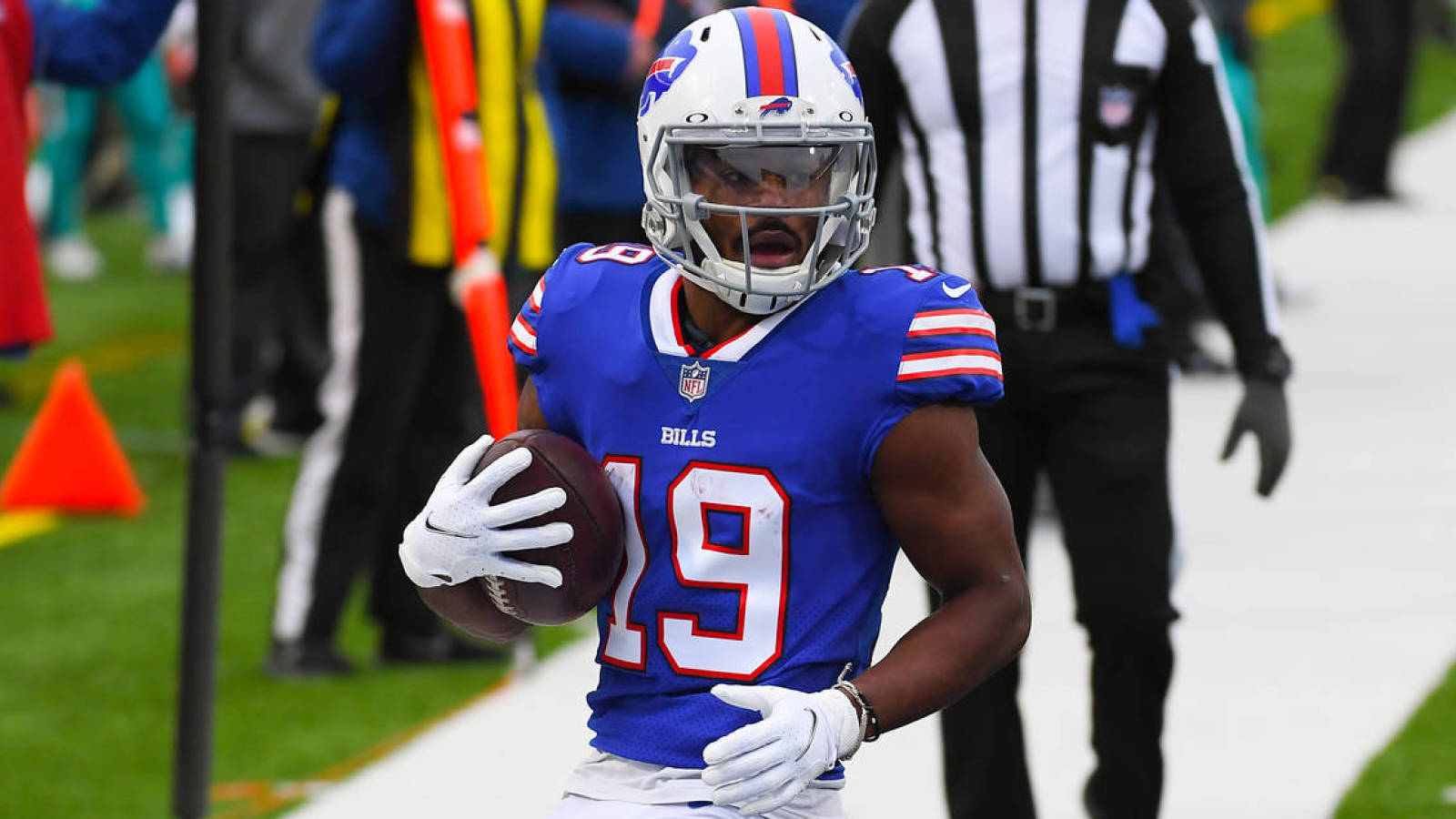 Two days after being fined by the NFL for violating COVID-19 protocols, Buffalo Bills wide receiver Isaiah McKenzie received his first COVID-19 vaccine shot. 
McKenzie shared a photo of his vaccine card to his Instagram story on Saturday, writing, "For the greater good." He was fined $14,650 on Thursday for repeatedly not wearing a mask at the Bills facility. 
All unvaccinated players are subject to stricter protocols than those who have received the vaccine, such as wearing masks at team facilities. 
On Friday, the Bills activated Cole Beasley, Gabriel Davis, Vernon Butler and Star Lotulelei from the reserve/COVID-19 list. All four players did not test positive for COVID-19 but were subject to quarantine based on close contact with a vaccinated training staff member who tested positive. 
Beasley was also fined for not wearing a mask. The wide receiver has been outspoken this summer about his displeasure with the NFL's COVID-19 protocols for unvaccinated players and is against receiving the shot. 
He released a statement relating to his stance on the COVID-19 vaccine earlier this summer:
Last week, Buffalo head coach Sean McDermott estimated that about 81% of the Bills were vaccinated. That's a low number compared to some other franchises, which have more than 90% of players vaccinated. 
The NFL released a memo earlier this summer saying that teams that have a COVID-19 outbreak among unvaccinated players will be forced to forfeit their postponed games if they cannot be rescheduled within the 18-week schedule. The decision was likely made to push players to receive the vaccine, as the NFL has frequently encouraged everyone around the league to get the shot.