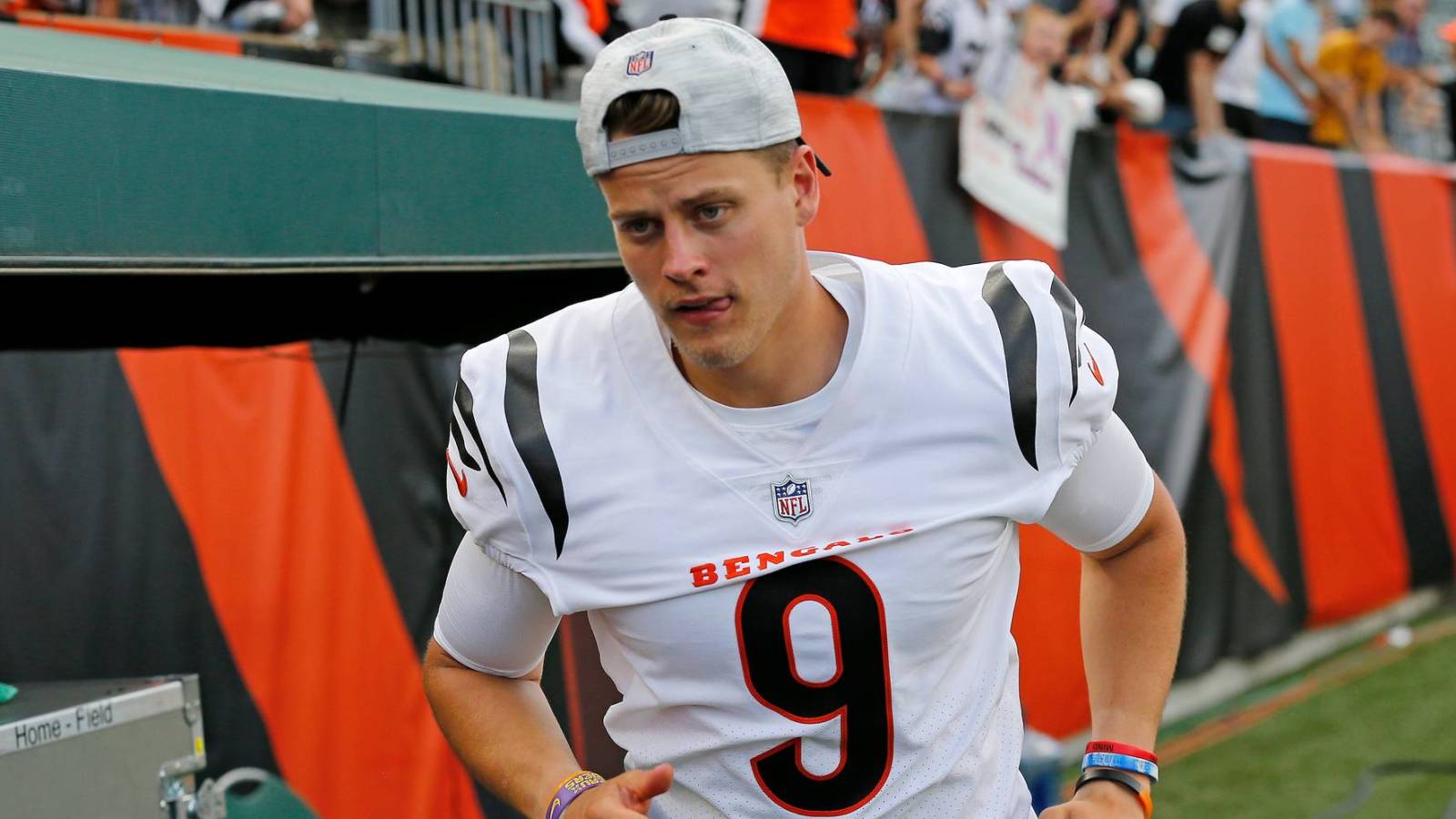 Cincinnati Bengals quarterback Joe Burrow returned to action Sunday in the team's final preseason game against the Miami Dolphins, and he received a standing ovation. 
The former LSU standout played three snaps in Sunday's preseason game before returning to the bench. His only pass was dropped by wide receiver Ja'Marr Chase.
Despite the lack of playing time, Burrow came out of the contest feeling ready for the start of the regular season. 
"Yes. We are ready to go," Burrow said in his postgame press conference, according to Pro Football Talk. "I'm excited about this next week. We have a chance to get our minds right. This will not be as taxing on the body. We have a chance to physically be ready for Week One. I'm excited to get a game plan and get ready to go."
Burrow tore the ACL and MCL in his left knee during Week 11 of the 2020 campaign. Sunday's game was the first time he had taken the field, aside from practice, since then.
The 24-year-old had a solid rookie season before suffering the injury, going 2-7-1, completing 65.3% of his passes for 2,688 yards and 13 touchdowns against five interceptions. He also ran for 142 yards and three scores. 
Cincinnati opens the regular season against the Minnesota Vikings on Sept. 12, and the Bengals will be hoping Burrow continues to feel good leading up to that point.