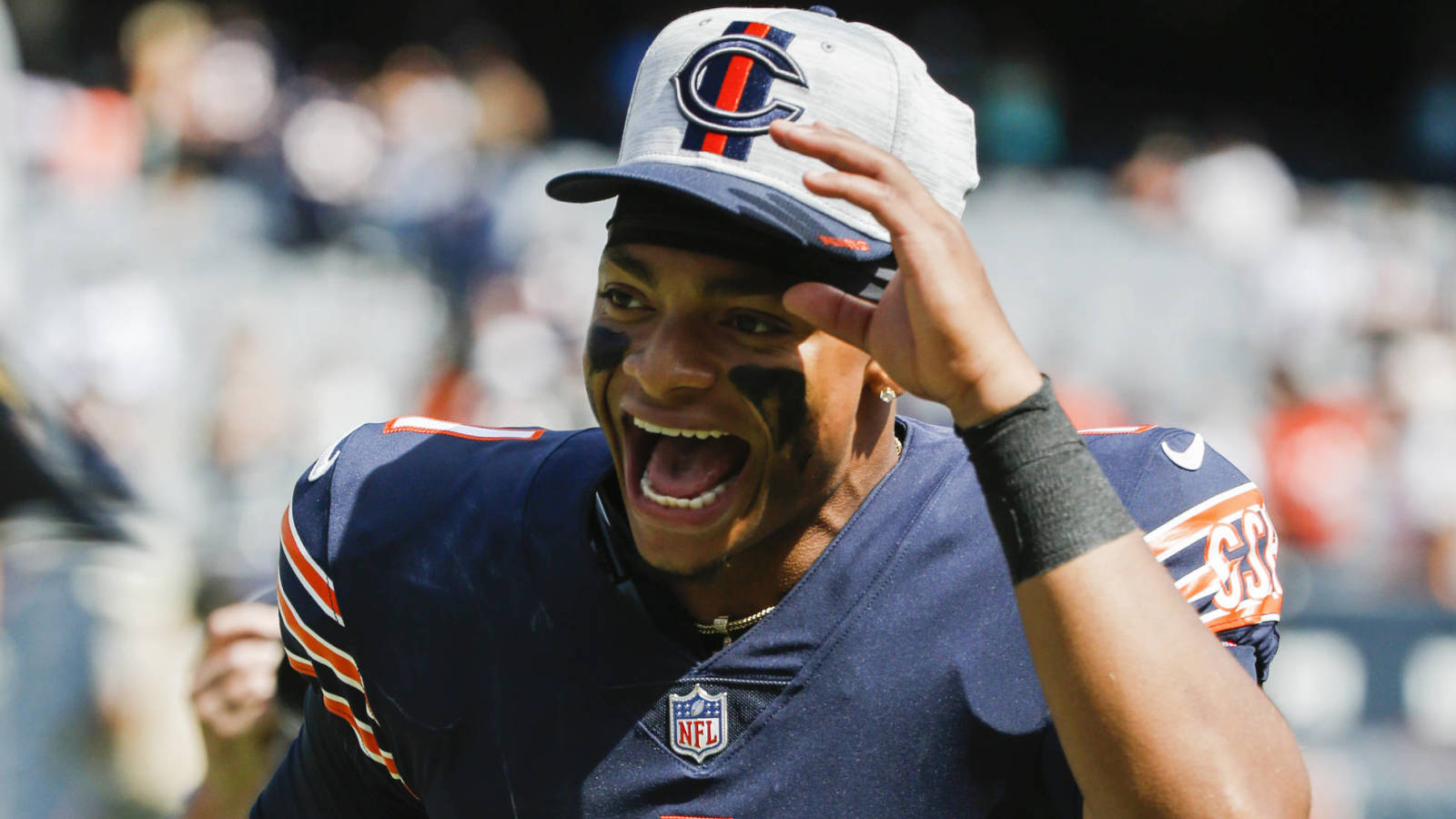 Bears backup quarterback Justin Fields is expected to play in the team's preseason game against the Buffalo Bills on Saturday, ESPN reported Thursday morning. While the matchup between the Bears and former starter Mitch Trubisky is still making headlines, the bigger story coming out of camp is how much Fields is challenging Andy Dalton for the highly coveted position of QB1.
The 22-year-old rookie was limited in practice on Wednesday due to groin soreness but was a full participant on Thursday as the team readies to host Trubisky and the Bills at Soldier Field.
"I think yesterday giving Justin the day off to help him was good, and he feels good," Bears coach Matt Nagy said. "We want to sacrifice that day of practice to be able to get him right for Saturday."
Fields made a big impression in Chicago's preseason opener against the Miami Dolphins, going 14-of-20 for 142 passing yards and a touchdown while also registering 33 rushing yards and another score on the ground. The Ohio State product's performance late in Saturday's game catapulted the Bears from trailing 13-10 to defeating the Dolphins 20-13.
Nagy continues to insist Dalton will have the starting job come Week 1 and intends to start the veteran under center against Buffalo. If Fields has another good game, however, it's fair to wonder if the Bears head coach will change his mind.
Not surprisingly, Dalton isn't taking that hype lightly. While it has been noted the 33-year-old has been mentoring his counterpart, he isn't crazy about all the buzz Fields is getting from the Bears fan base.
"I know who I am, I know who I was created to be, I know where my identity lies," Dalton said via ProFootballTalk. "And so do I want the fans behind me and this team? Yes. Do I want them behind Justin? Absolutely, I do. But that's not my focus. I can't focus on all that right now. Justin's gonna have his time and Justin's gonna have a great career, but right now it's my time and so my focus is on being the best player I can be for this team and doing everything I can to help this team win."
We could get a pretty good idea how much longer "his time" will last after Saturday's game against Buffalo.