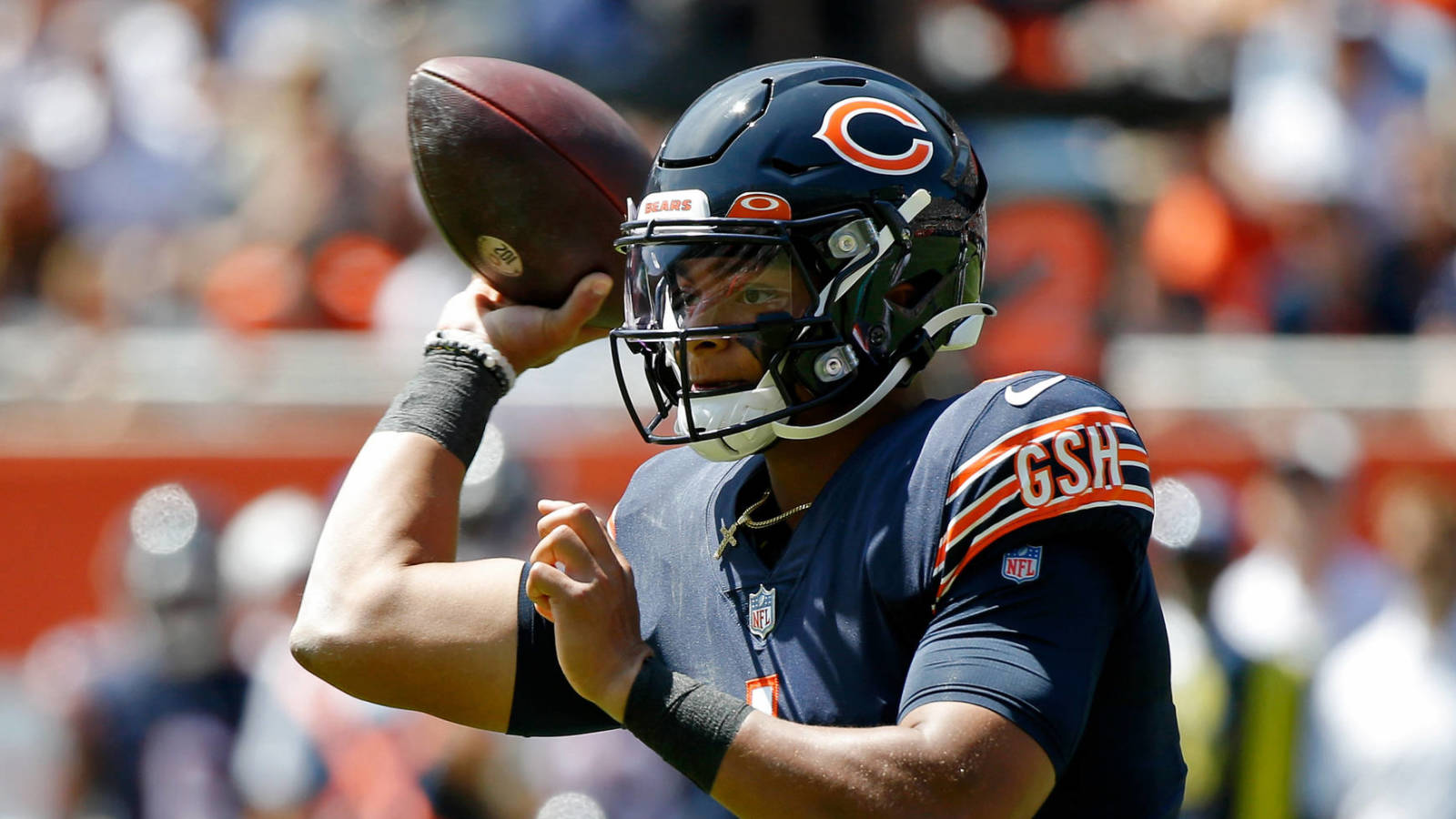 Earlier this week, Chicago Bears head coach Matt Nagy vowed to give veteran and current starting quarterback Andy Dalton additional snaps in this Saturday's exhibition game against the Buffalo Bills after rookie and first-round draft pick Justin Fields completed 14-of-20 passes for 142 yards and a touchdown with 33 rushing yards and an additional score on the ground in Chicago's preseason opener versus the Miami Dolphins this past weekend. 
Keeping Fields sidelined until next week may be easier for Nagy than some first thought. 
According to Josh Alper of Pro Football Talk, Nagy confirmed that Fields is not practicing Wednesday because of a groin injury. The coach added he and his staff are being "extremely conservative" regarding the No. 11 overall pick of this year's draft but also said Fields isn't yet ruled out for Saturday's showdown with Buffalo. 
Earlier in the day, Dalton generated headlines when addressing the excited reactions voiced and typed by fans following Fields' debut performance. 
"Justin's gonna have his time and Justin's gonna have a great career, but right now it's my time and so my focus is on being the best player I can be for this team and doing everything I can to help this team win," Dalton said during comments. 
Nagy insists Dalton is his QB1 heading into the Week 1 matchup against the Los Angeles Rams on "Sunday Night Football." If that's truly the case, sitting Fields this weekend if the signal-caller isn't 100% by Friday afternoon shouldn't be an issue for anyone involved.
Chicago finishes the preseason against the Tennessee Titans on Aug. 28.