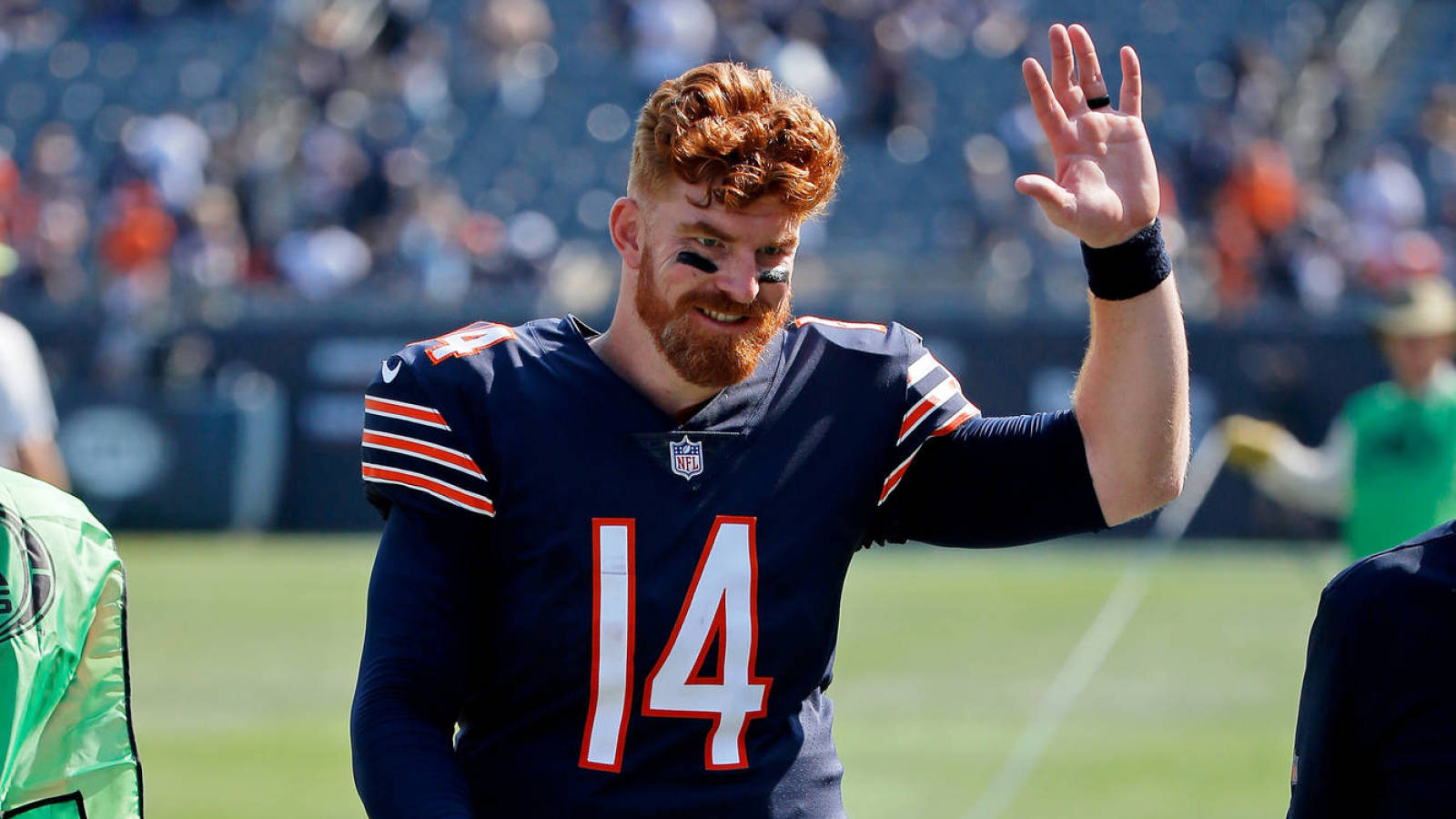 Although Chicago Bears fans are excited to see what rookie quarterback Justin Fields can do this weekend against the Cleveland Browns in his first NFL start, they're also taking the time to thank Andy Dalton for his efforts this year. 
A group of Bears fans on Reddit organized a donation drive to show their support for Dalton for the job he has done as the team's starter up until this point. 
"Let's donate $14 each to thank Andy for giving us his all!" the post on /r/CHIBears says.
The post directs fans to donate the money to Dalton's charity, the Andy and JJ Dalton Foundation, which provides "support, resources and experiences to seriously ill and physically challenged children and their families."
After a shaky start to the season, Dalton helped get the Bears' offense back on track in Week 2. However, the veteran suffered a bone bruise in his knee, paving the way for Fields to get the start this weekend. 
So far this year, Dalton has completed 73.5% of his passes for 262 yards, one touchdown and an interception. He also has 38 rushing yards. 
If Fields impresses in Dalton's absence, he could win the starting job. However, the former Ohio State QB was lackluster against the Cincinnati Bengals last weekend, completing 6-of-13 passes for 60 yards and an interception.
Fields will need to be much better against the Browns if the Bears hope to grab their second win of the season.