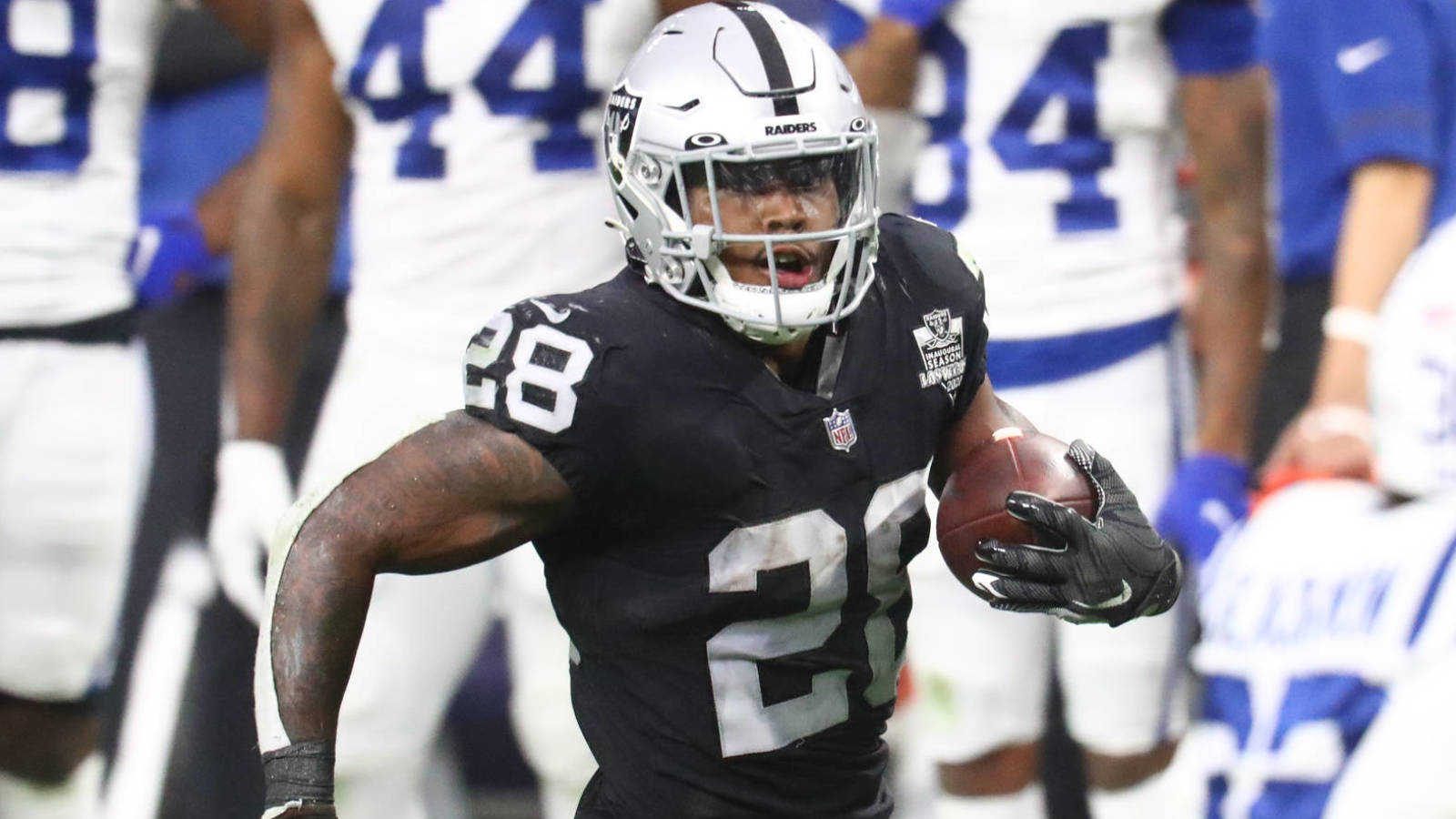 Las Vegas Raiders Pro Bowl running back Josh Jacobs made headlines following the Week 17 win over the Denver Broncos when he was arrested on a DUI charge after he was involved in a single-vehicle accident. 
On Monday, however, ESPN's Paul Gutierrez reported that Jacobs' attorneys say the 22-year-old won't face any charges related to the matter. 
"After an extensive review of the evidence, the Clark County District Attorney's office filed a complaint this morning only charging Josh with failure to exercise due care," reads a statement shared by David Z. Chesnoff and Richard A. Schonfeld.
Jacobs was reportedly transported to a local hospital with minor injuries following the accident that occurred in Las Vegas at approximately 4:42 a.m. on Jan. 4. He was later booked for DUI at the Clark County Detention Center after he was deemed to be impaired. 
"We're just aware of it," Raiders head coach Jon Gruden said that afternoon. "I will say that Josh is OK and I'm not at liberty to comment on it until I get more facts. But we do have word that Josh is OK and we are looking into the matter."
According to ESPN stats, Jacobs finished eighth in the NFL with 1,065 rushing yards and tied for fourth with 12 rushing touchdowns. It's unknown if the ball-carrier could face discipline from NFL commissioner Roger Goodell or the Raiders.