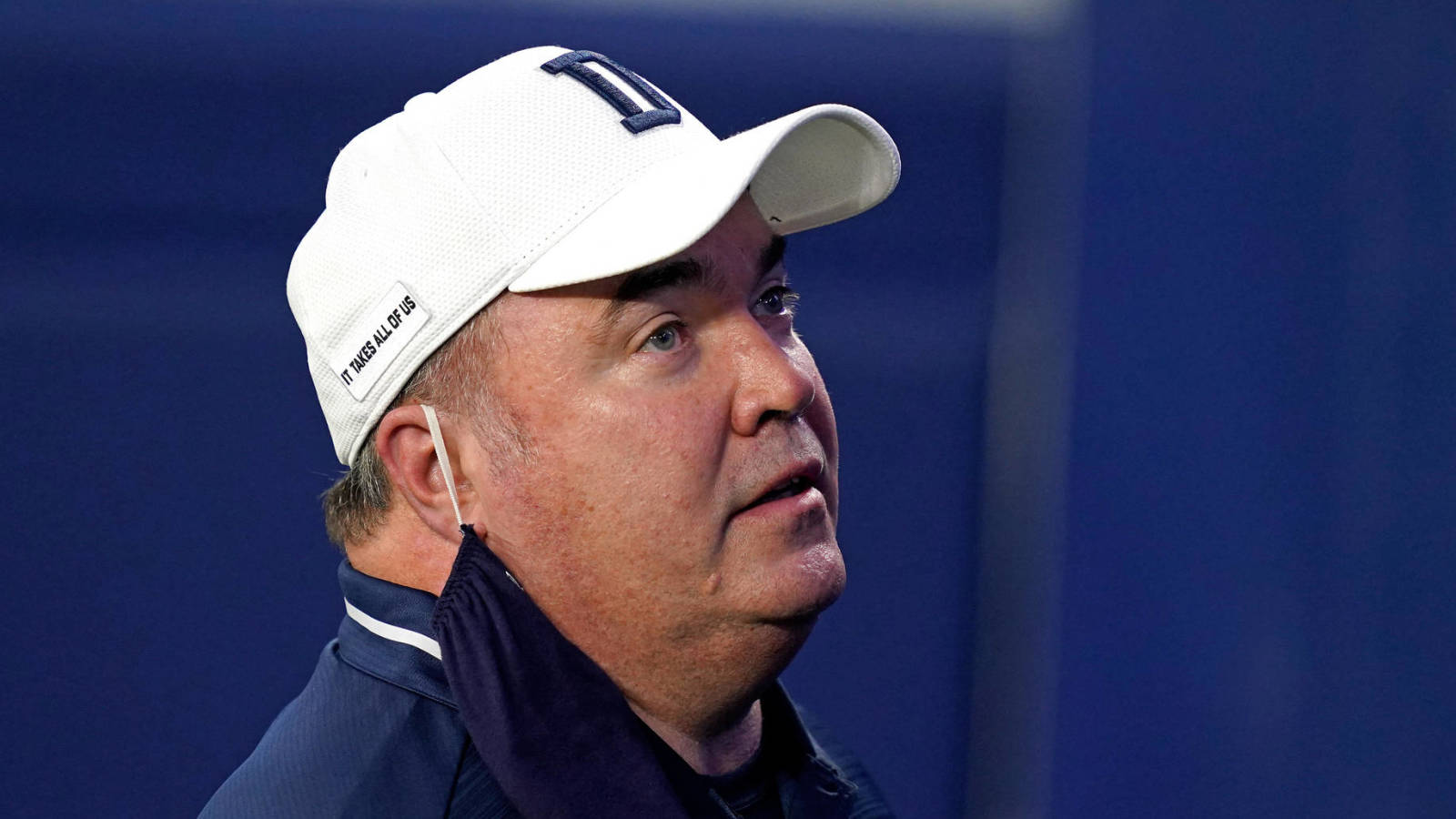 From basically every perspective, the Dallas Cowboys season has been a disaster. Their defense looks among the worst in the league, Ezekiel Elliott has only been making headlines for his fumbles and coach Mike McCarthy may already be losing the confidence of his players . So is it time for owner Jerry Jones to consider blowing the whole thing up? According to ESPN's Damien Woody, the answer is an emphatic "yes."
"Yes, it is, including the coach," Woody said on "Get Up" when asked if the Cowboys should consider giving up on the season to try and build for the future. "Listen, Jerry Jones, quite honestly, made a mistake. I mean, you [are] talking about coach Mike McCarthy, who basically hired one of his buddies in Mike Nolan to be the defensive coordinator. When's the last time Mike Nolan led one of the top units in the National Football League?"
It's hard to argue with Woody's analysis of McCarthy and Nolan so far, as neither has shown much ability to take the Cowboys to the next level. If anything, the team has regressed to one of the worst in the NFL, especially on defense, which is currently giving up over 400 yards and nearly 35 points per game almost halfway through the season.
Woody also pointed to the offensive line, which was once the "identity" of the team when they were making regular trips to the playoffs. But injuries and age have left the line "decimated." Without their offensive line, Woody believes the Cowboys "won't be able to go anywhere."
"So I think for the Dallas Cowboys, it's time to hit the reset button," Woody concluded.
We Thank To Our Readers For Your All Contributes. We Still Seek Your Support In Pandemic CoronaVirus.
Donate Bellow For Better Future
Registered before? Log in to use your saved details.
If you registered an account, please enter your details below to login. If this is your first time, proceed to the donation form.