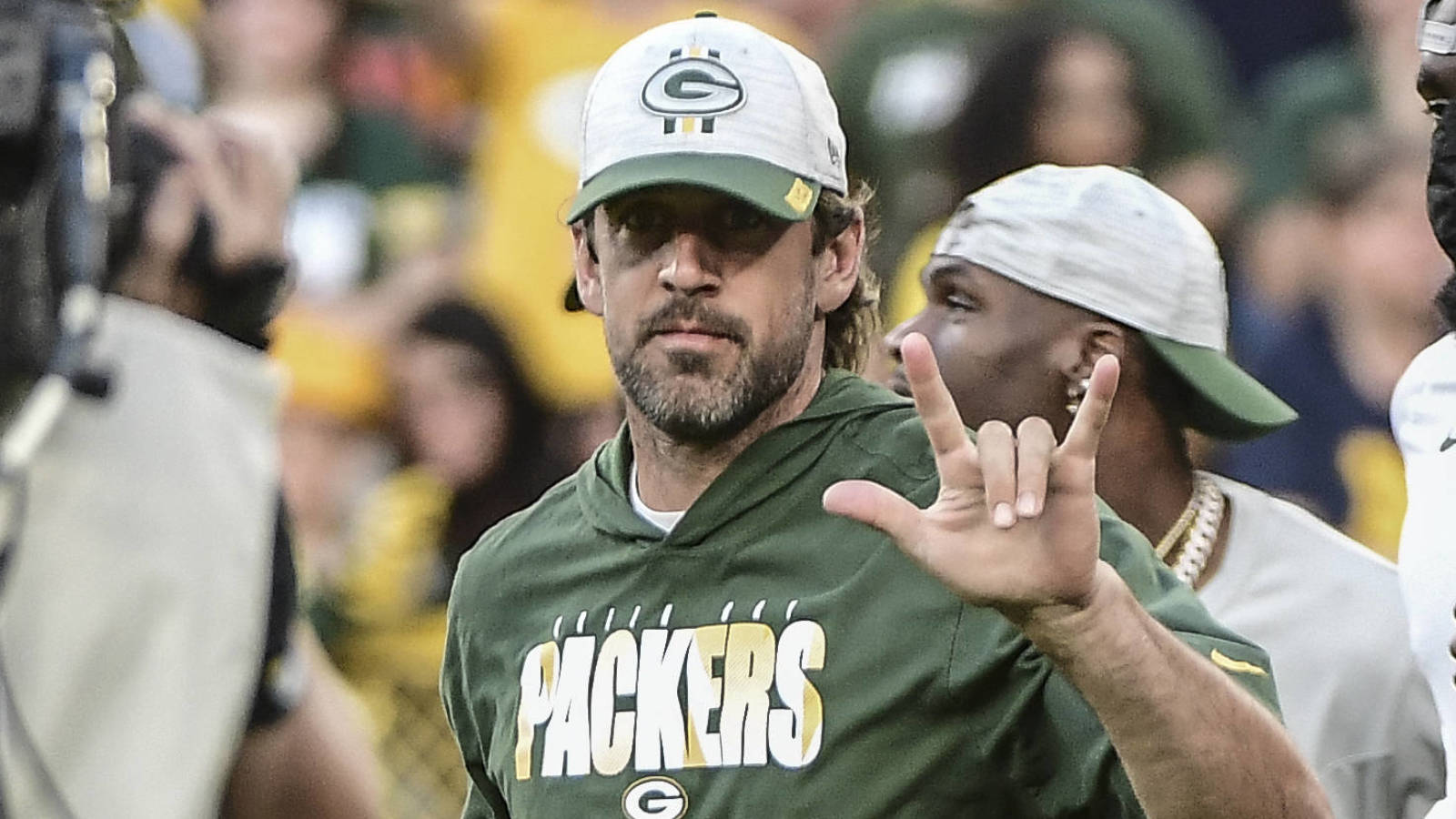 This could be the last year Aaron Rodgers plays for the Green Bay Packers. However, the reigning MVP believed that 2020 was going to be his final season with the franchise, so anything is possible at this point. 
"Last year at this time, I was looking at the season as my last year in Green Bay," Rodgers told Peter King for his latest "Football Morning in America" column.
Rodgers spent most of the offseason reportedly trying to force a move away from the Packers. When the team refused to trade him, the star quarterback pivoted and agreed to remain with the club for at least one more season.
Rodgers also declined to discuss his future in Green Bay beyond the 2021 season. 
"I really do love it," Rodgers said of playing for the Packers. "Otherwise, I wouldn't have come back. I've got so many other things that I love and I'm passionate about. I love competing. I love practice, still. I've had a really good camp. Last year I felt like I started a little slow and then something clicked. I've actually had a really good camp here. I feel good about where I'm at."
The 37-year-old added he loves his teammates and the coaching staff. However, he confirmed that his feelings toward the front office, specifically general manager Brian Gutekunst, aren't the same. 
"The other one [Gutekunst], you know, I leave space and optimism for growth and change," Rodgers said. "But, you know, at this point, my focus is just on the football staff and making sure those conversations and communication are right going into the season."
Despite all of the offseason drama, Rodgers is focused on the 2021 season and getting the Packers back to the Super Bowl. When the campaign is over, though, the veteran quarterback could be looking to play elsewhere if his position on the front office doesn't change.
Several teams showed interest in Rodgers this summer, including the Denver Broncos. Only time will tell if they circle back for his services in 2022.