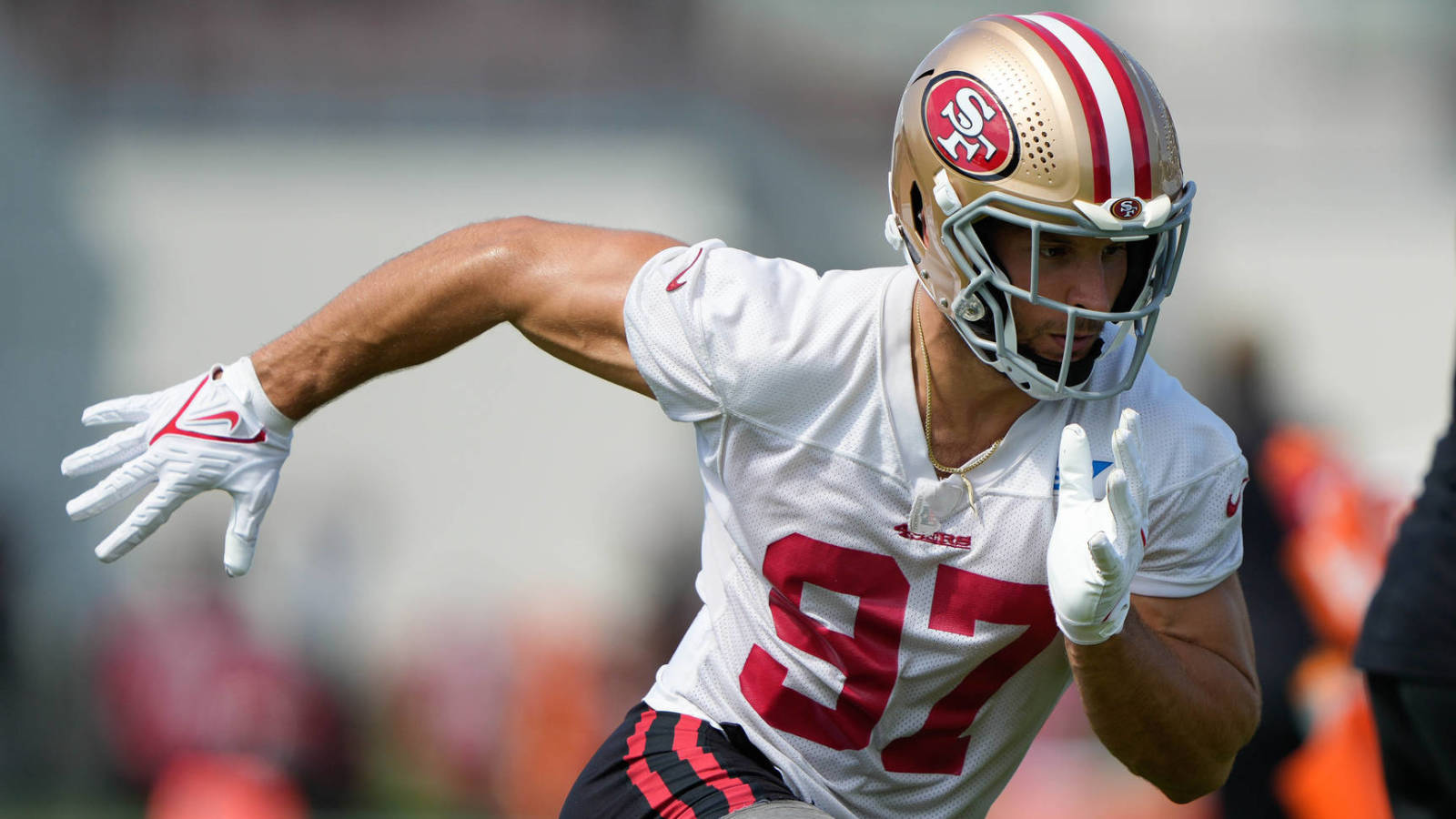 San Francisco 49ers star Nick Bosa is expected to be ready for Week 1 of the 2021 season after recovering from a torn ACL, and one of his teammates believes it'll be his best year yet. 
While speaking with reporters Friday, Trent Williams said Bosa looks better than ever, according to the San Francisco Chronicle.
"Very few people come back from a major injury and are better than they were when they left," said Williams, who in March inked a $138 million deal with the 49ers. "I played Nick before he left, and I played him when he got back. I mean, he's better."
Niners tight end George Kittle had similar thoughts, telling reporters that the San Francisco defense has a "new energy" with Bosa back on the field. 
The fact that Bosa is improving is a huge sigh of relief for 49ers fans entering the season. The 23-year-old tore his ACL just two games into the 2020 season against the New York Jets. A Jets tight end got a good block on Bosa, and the defensive end's knee got twisted underneath him.
Bosa was selected second overall in the 2019 draft and was named Defensive Rookie of the Year, in addition to earning a Pro Bowl selection. He recorded nine sacks, one interception, one forced fumble, two fumble recoveries, 47 tackles, 16 tackles for a loss and 25 quarterback hits during his rookie campaign. 
Bosa is unlikely to play in San Francisco's final preseason game against the Las Vegas Raiders on Sunday. However, he'll likely suit up for Week 1 against the Detroit Lions.