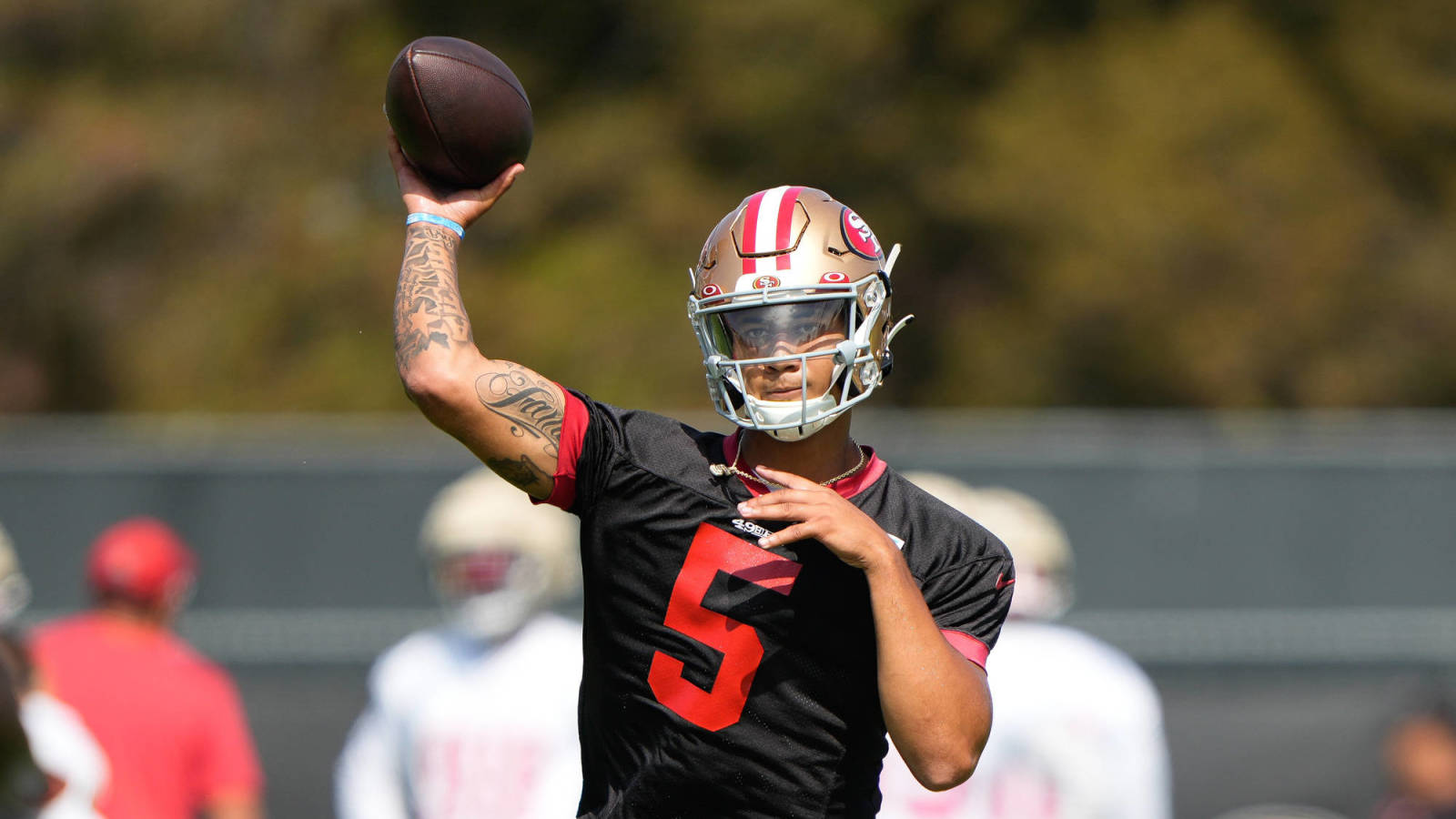 By late July, San Francisco 49ers coach Kyle Shanahan found himself insisting that veteran quarterback Jimmy Garoppolo will start over rookie and third overall draft pick Trey Lance without having to compete for the job. 
That was before San Francisco fans and the rest of the NFL community saw Lance in action during training camp sessions: 
Per Chase Goodbread of the league's website, Shanahan told reporters Friday all can expect to see the first-year pro in action this fall. 
"Trey's going to play for us this year. I know you guys are all running to Twitter on that," Shanahan explained. "Situationally, he's going to get plays. That doesn't mean that he's going to be the starter or anything, but he's going to get plays and you've got to prepare him for that every way possible." 
For those wondering, however, Garoppolo doesn't seem ready to hand the keys to the offense over to the rookie just yet: 
San Francisco opens the preseason against the Kansas City Chiefs on Aug. 14, and Lance should receive more snaps than Garoppolo on that occasion and throughout exhibition games. Whether or not the 21-year-old can do enough with those snaps to earn more than "situational plays" by the regular season shall be determined over the next several weeks.