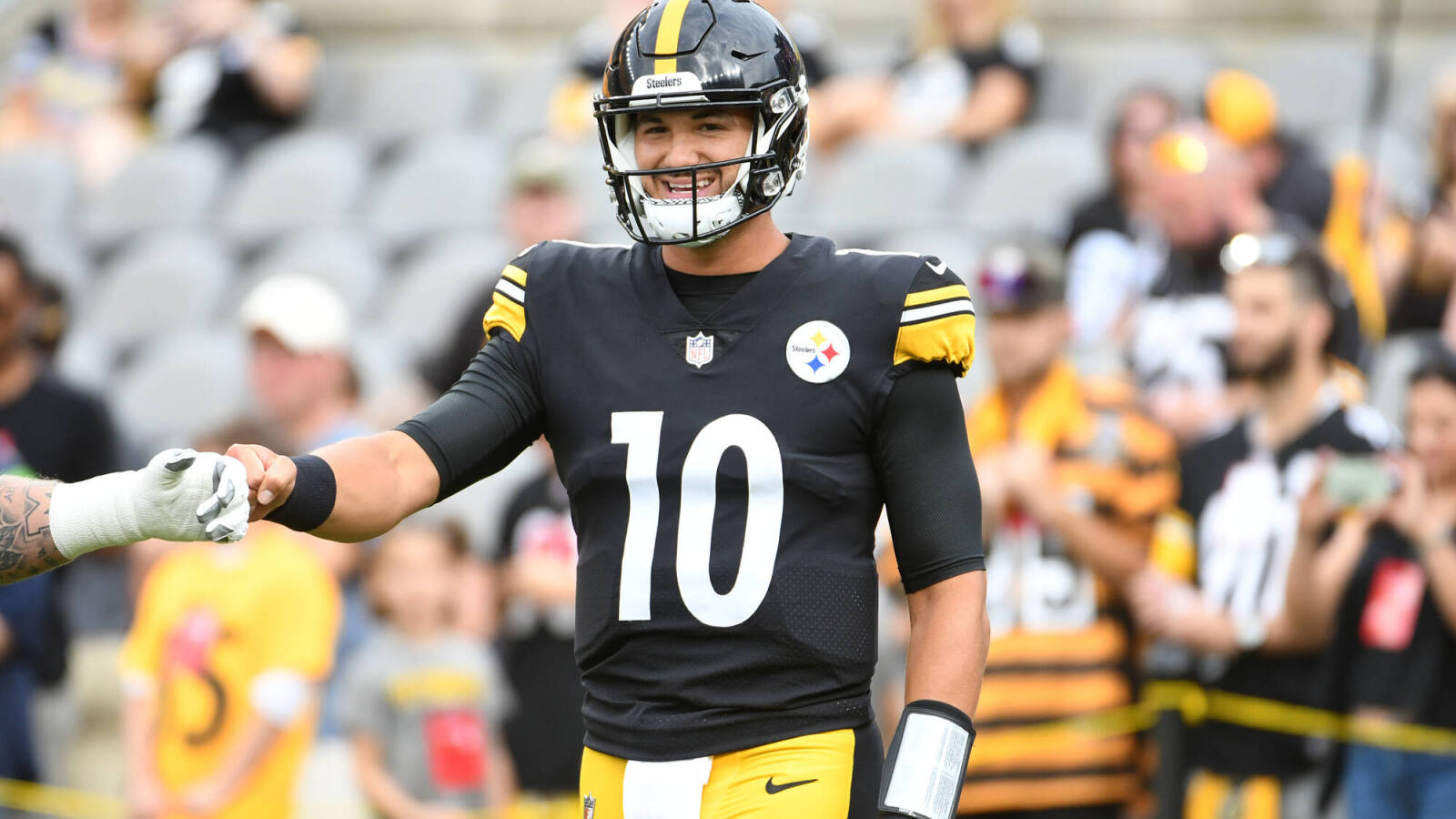 Pittsburgh is the city of bridges. There is the Roberto Clemente, the Andy Warhol, the Rachel Carson and the Mitch Trubisky. No, Trubisky is not a new way across the Allegheny River. He is a bridge between eras. He doesn't take Pittsburghers from the North Shore into downtown. He takes them from Ben Roethlisberger to Kenny Pickett. 
The excitement in Pittsburgh is for the newest first-round quarterback, but with all signs pointing to the former No. 2 overall pick starting the season, what kind of bridge will he be? 
In his annual quarterback tiers, Mike Sando of The Athletic ranked Trubisky 33rd and in Tier 4, tucked between Carolina's Sam Darnold at 32 and Seattle's Drew Lock at 34. The rankings are based on evaluations of non-rookie starting QBs by 50 NFL coaches and talent evaluators.
Each tier has parameters to help voters to place the QBs. According to Sando, a Tier 4 QB "could be an unproven player or a veteran who would ideally not start all 17 games."
Trubisky would fall into the latter of those two camps. He had more than 50 starts in Chicago before signing with the Bills last offseason. In the offseason, he signed a two-year, $14.285 million contract with the Steelers. Trubisky has obvious flaws, according to talent evaluators.
"I can't say he's a legitimate starter," one evaluator told Sando. Another knocked him for his inability to identify pressure and a propensity to throw into coverage during his time in Chicago. "He did not diagnose defenses well at all," the anonymous critic said.
Trubisky looked good in preseason Week 1, finishing with a 126.8 passer rating. However, teams often play their most basic defenses in preseason. His most glaring flaw won't show up in August, when there is not much defense to diagnose. 
It seems crazy that Pickett, the 24-year-old former Pitt star, won't start in Week 1. He recently received more reps in practice than Mason Rudolph, last season's backup. If talent evaluators consulted by Sando are accurate about Trubisky, Pickett could play sooner rather than later.