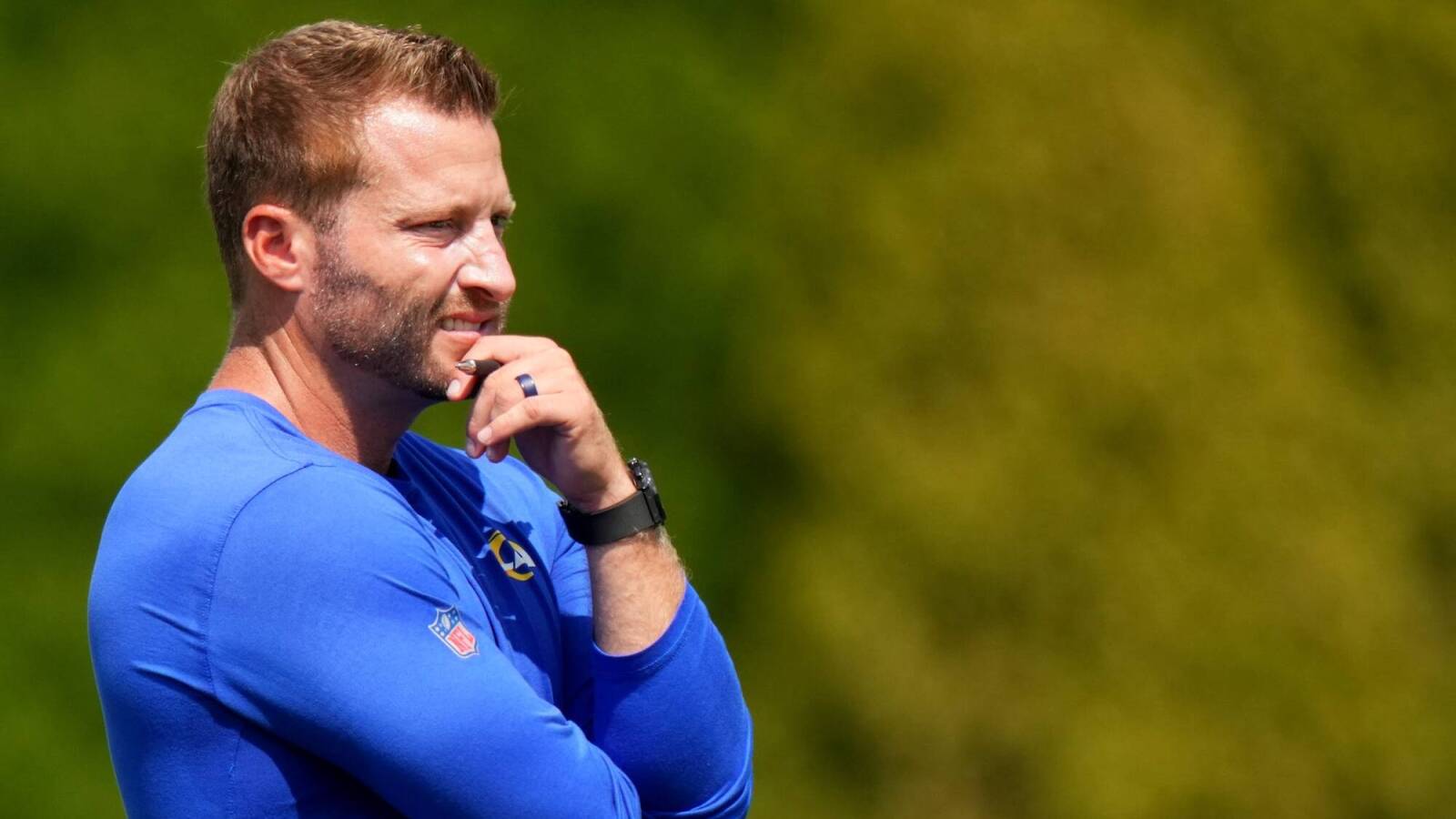 Rams head coach Sean McVay recently told The Athletic that he has two starting running backs, third-year player Cam Akers and Darrell Henderson, now in his fourth season. However, it is clear Akers is worthy of RB1 status, despite an ineffective return from a torn right Achilles injury late last season.
Akers, who has impressive shiftiness and acceleration, has started only five games since he was drafted in 2020. He has never had a legitimate chance at staking his claim as the team's go-to running back. A strong rookie season in which he recorded 625 yards on 4.3 yards per carry and two touchdowns went under the radar after his Achilles injury.
The ex-Florida State star returned to the lineup during the team's run to the Super Bowl title, but he rushed for only 172 yards on 67 carries (2.6 yards per carry). He also had eight receptions (10 targets) for 76 yards. It was clear Akers had rushed back a few months too early, opting to return without a full year off — the typical time off taken by players with the same injury. 
In a high-powered offense, Akers' speed can give the Rams a boost. With Matthew Stafford at the helm, McVay has shown that he favors a play-action heavy offense, and Akers' ability to be a game-changing receiver is an attribute Henderson does not have. 
In 2021, the Rams were in the bottom 10 for rushing attempts, yards and yards per carry. They scored only 10 rushing TDs, tied for third worst in the league.
McVay will likely split touches between Henderson and Akers. However, with just one full season in the league and a measly five starts, Akers has so much untapped potential that can be unlocked alongside other firepower the Rams have. 
He boasts a bigger frame (5-foot-10, 217 pounds), better vision and more explosive acceleration than Henderson (5-8, 208) and has less than half the touches Henderson has in the league (150 in the regular season to 326). 
Behind a mediocre offensive line, the Rams need a running back who can make plays out of the backfield, and Akers has shown he has a consistent "make-the-first-man-miss" ability that is elite. 
Akers has legitimate top-10 running-back potential. McVay should not take the ball out of his hands. If Akers gets most of the touches, he will be primed for a breakout season.