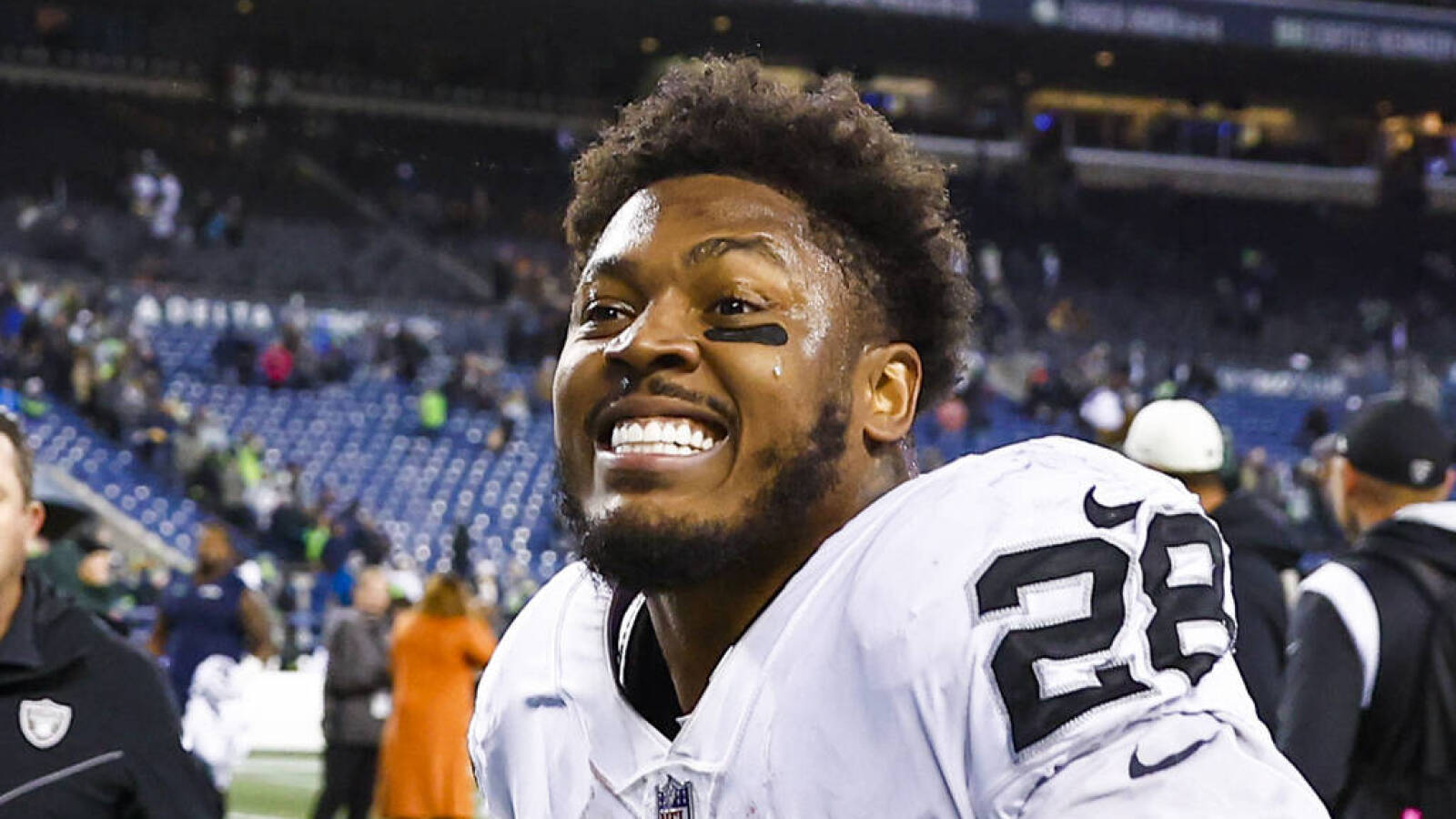 Josh Jacobs raced 86 yards to the house on a walk-off touchdown, securing a second consecutive overtime victory for the Raiders, 40-34, against the Seahawks.
It's fitting Jacobs delivered the knockout punch because he was a statistical monster. He rushed for 229 yards on 33 carries, led the team in receiving with six receptions for 74 yards and scored two touchdowns. 
Per ESPN's Raiders reporter Paul Gutierrez, Jacobs is the first player since Adrian Peterson in 2007 to record 300 yards from scrimmage and two touchdowns in a single game. 
Jacobs dominated through 11 games, registering five games with 150 or more yards from scrimmage, tied for the second-most in a season in Raiders' franchise history. 
Jacobs' heroics prevented the Raiders from falling off the edge too. Las Vegas stumbled out of the gates, suffering six one-possession losses. However, over the past two games, it scraped and scrapped in two victories that came down to the wire. 
Jacobs made a clutch play in both victories. His 43-yard reception in a 22-16 win sent the game into overtime against the Broncos, along with his game-clinching run in Seattle. 
He's the offense's heartbeat and keeps the Raiders' slim postseason chances alive.